Oct 09,2019 Juno Ecommerce
5 iconic British designs that stood the test of time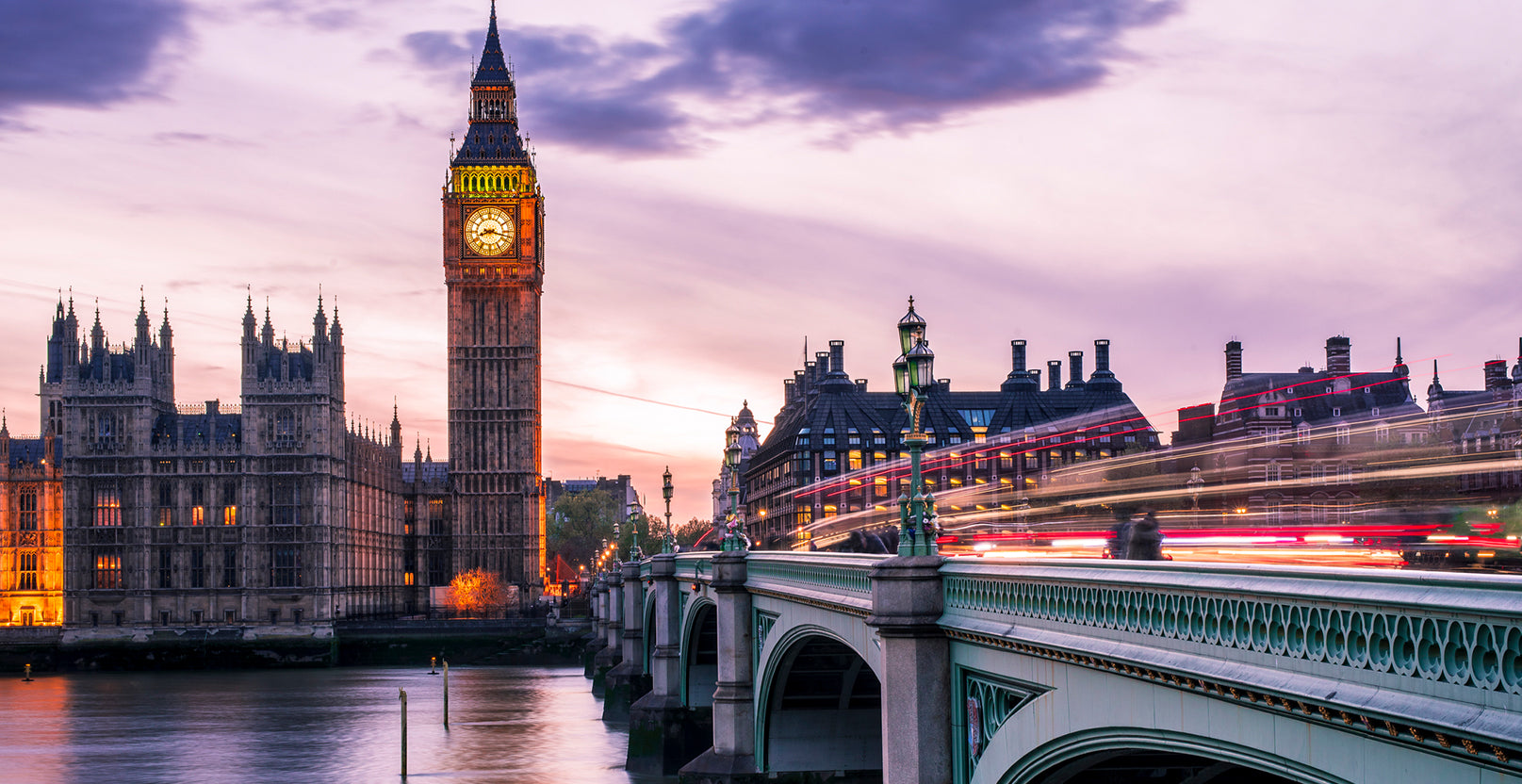 When it comes to the best of British designs, it's easy to feel spoilt for choice. From Burberry to tartan, the London Eye to the Angel of the North, British history is rich with iconic designs. Whether its fashion, cars, architecture or even maps, Britain has played a huge role in shaping contemporary design, with names like Vivienne Westwood and Dr. Martens gaining fans all over the globe. 
To help keep you inspired for your own creations, here are five timeless designs that remain a key part of British culture.  
The London tube map
The elegant simplicity of Harry Beck's reimagination of the London Underground map made it a template for transportation maps across the world. 
In 1933, an engineering draughtsman at the London Underground Signals Office named Henry (Harry) Beck submitted his idea of an improved London Underground map. Reactions were initially sceptical of the design, which Harry had developed in his spare time. But following the rampant success of a trial print, it was clear Harry was onto something. 
Harry concerned himself less with geographical accuracy and more on usability through simple, colour-coded lines. The result wasn't so much a traditional map as it was a useful, strategic diagram. More than eight decades on, Beck's revised map is still held up as the pinnacle of effective, purposeful design.
The red phone box
Voted the greatest British design of all time in a 2015 poll, the red phone box – specifically the K6 version – has become a symbol of not only London, but the entire nation.
It was Giles Gilbert Scott who brought us this particular British icon. Perhaps more so than anyone else, Scott contributed to the aesthetics of our capital, having also been the architect behind Battersea Power Station and Bankside Power Station (now home to the Tate Modern).
So ingrained in our very Britishness is this design that we're finding new uses for them, reluctant to let them become relics of the past. BT's Adopt a Kiosk scheme sees the red beauties transformed into mini-libraries, shops and locations for defibrillators.
The mini skirt
This groovy game-changer remains part of the very fabric of 1960s London, while still influencing fashion over half a century later.
Though there is some dispute as to who was the first to design the mini skirt, there is no doubt that it's British fashion designer Mary Quant who is responsible for raising hemlines throughout the UK in the 1960s – a trend that would become synonymous with UK pop culture.
This isn't just an item of clothing. With the help of 60s model Twiggy, Quant's mini skirt became an expression of youth and sexual liberation. Although there was still a long way to go, the skirt marked a significant move forward for feminism in the UK.
Jaguar E-Type 
The car described by Enzo Ferarri as the most beautiful in the world was an instant design classic when it launched in 1961.
The reaction to Jaguar's E-Type at the Geneva Auto Salon in 1961 was one of extreme excitement and appreciation. The car stole the show – and every headline. Though the reported top speed of 150mph was optimistic, it was frankly irrelevant – the E-Type had set a new bar for motor car design.
The exquisite bodywork wasn't the only aspect of this vehicle to make it a feat of design and engineering. It was the first in production to introduce faired-in headlights and a centred twin exhaust. Decades later, the E-Type's influence continues to be seen in sports car design to this day. 
The Raleigh Chopper
Inspired by Chopper motorcycles, the Raleigh Chopper brought Easy Rider style to the UK and consequently boasts an army of die-hard fans.
We had to include this local superstar, brought to the UK market in 1969 by Raleigh. Its unique design was a revolution for UK kids and instantly became a symbol of cool, resulting in a 55% increase in sales for the Nottingham-based bicycle brand.
Today, the Chopper maintains its cult status, triggering a sense of nostalgia for its – now much older – customers. It's not surprising then that the UK's most iconic bike has experienced numerous successful revivals in the last two decades. 
Stay inspired 
Good designs are timely. Great designs are timeless. And, just like Mary Quant's mini skirt, not everyone is going to love them straight away. Keep sketching, keep envisioning, keep creating, and eventually, you just might design something that goes down in history.  
Now you've had your daily dose of design inspiration, check out the emerging design trends you need to be aware of right now.