Dec 16,2020 Juno Ecommerce Ecommerce Marketing Shopify
6 ways to increase your conversion rate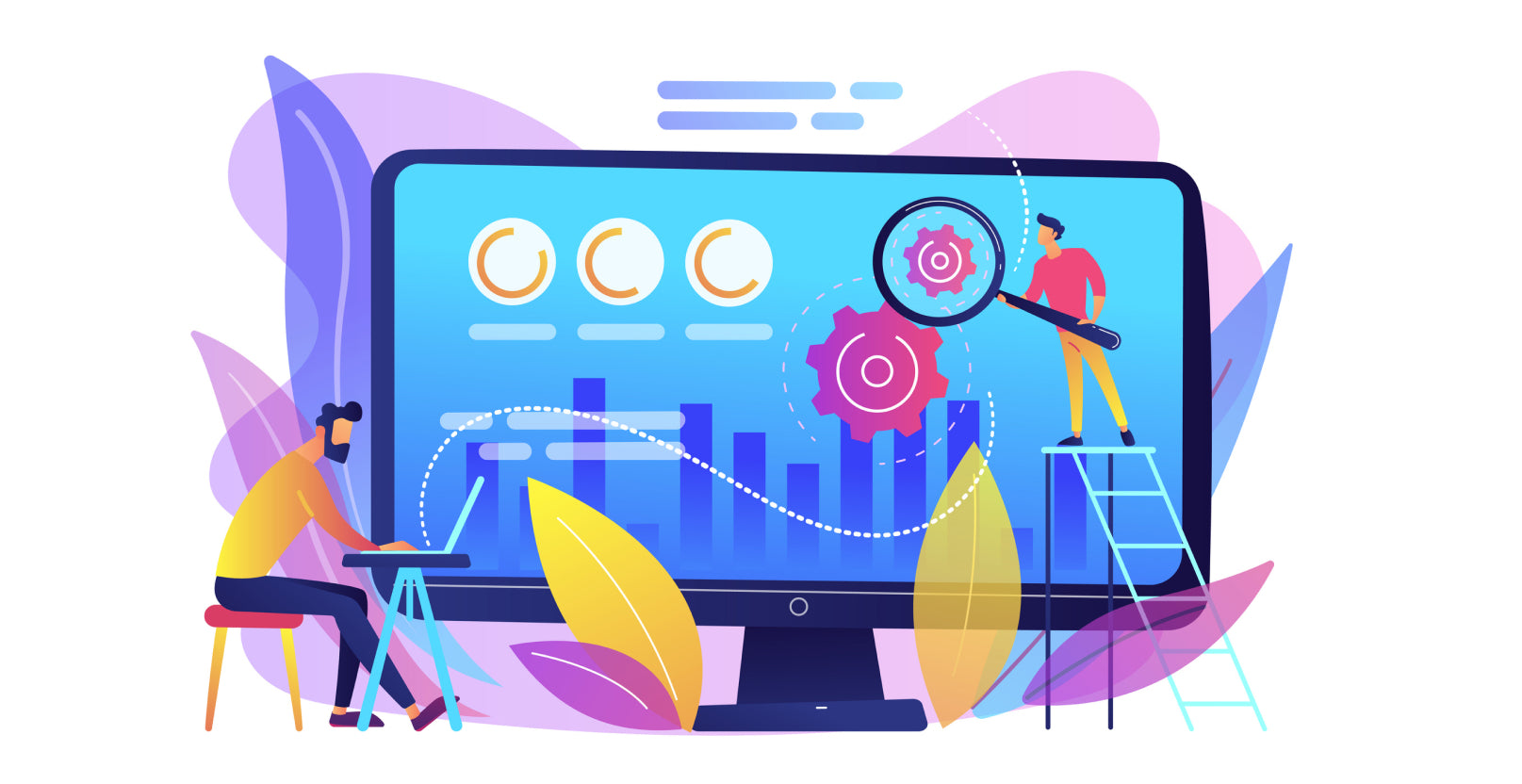 Sometimes, it's good to go back to basics. With so much focus on glitzy marketing campaigns and traffic driving, it can be easy to neglect the minutiae of your website. Those tiny, everyday details that keep it ticking along – and keep it converting. 
So – how's your website actually doing? 
Although floods of traffic is generally a good thing, it doesn't mean much if you're not converting those visitors into customers. And with ecommerce conversion rates averaging at just 2.86%, every little helps. 
Today, we're going to look at how you can get more sales from the traffic you already have. For conversion, it's really about nailing the fundamentals – things like offer wording, page speed, the placement of CTAs, the number of steps in a shopping journey. 
With that in mind, here are six simple ways to increase your online store's conversion rate. 
1. Improve your page speed

Page speed is one of the most important factors when it comes to improving your conversion. In 2020, most of us won't wait more than three seconds for a web page to load. After that, and your bounce rates start to skyrocket – which, in turn, drags your conversion rate way down. Even a 100ms delay has been shown to knock sales by up to 7%.
So, before you think about more complex optimisation tactics – such as split testing or heat mapping – make sure you've mastered this basic first.
To check your store's page speed, you can use tools like Google PageSpeed Insights or GTmetrix, which work to analyse your site's performance on both mobile and desktop devices, and offer suggestions on how different pages can be improved. 
Source: Google PageSpeed Insights
If your site's a little on the slow side, don't worry – most speed issues are fairly straightforward to fix. Issues like unoptimised images, broken links or code loops could be slowing things down. For a full rundown of how to improve your store's page speed, check out this blog post. 
2. Track how users interact with your site

It's hard to improve your conversion rate without understanding what the problems are. To create a smooth shopping experience, you need insight into where your customers are engaging – and where they aren't. But above all, you need to see where they're getting stuck. 
The easiest way to learn how customers are interacting with your store is with a website analysis tool, like Hotjar or Crazy Egg. Through heatmaps and screen recordings, these tools let you see your visitors' clicks, scrolls and mouse movements, giving you the chance to identify any glaring usability issues. 
Source: Hotjar
Although they usually require a monthly subscription, behaviour analytics tools are invaluable for recognising what your site is doing well, and identifying areas that need improvement. Rather than guessing why a visitor is (or isn't) converting, you can see exactly what's tripping them up. 
3. Add filters to your category pages

Giving your customers the ability to filter products is an easy win for your conversion. Although it might be nice to pretend otherwise, visitors don't usually want to spend hours trawling through your entire product range. Make it as easy as possible for them to find what they want. Then, not only will they convert, but they'll keep coming back. 
Also known as faceted navigation, these filters let customers sort the results of a webpage by specific attributes, such as price, product type, colour, size, etc. But it's not enough to just throw a load of filters on there. To win with faceted navigation, you need to get it right. 
Try to include genuinely useful filters on your category pages. Some will be obvious, but it's worth diving into your store's analytics and seeing what phrases your customers are searching for. General keyword research can be helpful here, too – if you have a category page for 'women's jumpers', see what similar search terms people are looking for. This is a great way to make sure your filters are relevant to your customer base. 
That said, don't be tempted to include too many different filter options. This is a common mistake with large product ranges, and it can be incredibly disorientating and off-putting. Stick to the basics – for example, unless you're a paint company, you don't need separate filters for 'light blue' and 'dark blue' products. Just having 'blue' is more than fine. 
It's also important to allow your customers to filter by more than one attribute at a time. This might seem obvious, but a surprising number of ecommerce sites fall down here. Remember, you're looking to create the easiest possible experience for the customer. Let them eliminate all the products they're not interested in from the results. 
4. Create abandoned cart email campaigns

Every year, brands cumulatively lose an average of $4.6 trillion to abandoned shopping carts. With all that money lying on the table, sending cart recovery emails is a no brainer. 
Typically, cart abandonment emails see a much higher return on investment than any other marketing message. Because you're not just shouting into the wind – you're reminding a customer of something that they themselves have told you they want. 
Source: AB Tasty
As with everything in conversion rate optimisation, it's all about the details. Personalise your cart recovery emails by showcasing the products they left in their bag, and include links to your support channels in case they have any questions. To maximise the potential of these reminders, turn it into a series – sending the first email an hour after they abandon their cart, the second after 12 hours, and the third after 24 hours. To keep these from feeling too spammy, present them as a helpful message. Forget something? Don't worry, we've saved your basket for you. 
For more details on winning back those abandoned sales, check out this blog post on the best cart recovery methods. 
5. Add live chat to your site

When visitors don't convert, there's a whole host of reasons it could be – some of which, such as not being ready to buy, are beyond your control. But one thing you can control is being there to answer any questions that might be stopping them from hitting the buy button. 
Whether it's a question about discount codes or a query about the product itself, good customer support is crucial for reducing buyer hesitation. But not everyone is willing to go through a call centre. In the era of instant communication, live chat has become an essential tenet of customer support.
Source: LiveChat
Despite the rise in popularity of brands offering support through Twitter and Facebook Messenger, live chat remains the preferred support channel for 41% of customers. And there are dozens of live chat apps to choose from. Find the one that fits your brand's needs and start claiming back those lost sales.
6. A/B test your copy

Once you've addressed the basics like site speed, support issues and cart-recovery campaigns, you can take a closer look at how your site's performing – and start experimenting. And one of the best places to start is with your store's copy.
Although it can sometimes feel like the icing on the cake, copy can have a huge impact on conversions. It's the difference between whether someone opens your email or leaves it unread, whether they engage with an offer or scroll on by.
Source: Crazy Egg
To see what's working with your copy – and what isn't – try doing some A/B testing. Also known as split testing, A/B testing compares two versions of the same webpage or email, letting you see which version performs better. It's especially useful for testing headline and CTA copy, which is the wording that's most likely to have an impact on whether someone converts. You could also test design tweaks, such as the colour of a CTA button. 
Tools like Optimizely and Crazy Egg make split testing easy, but you can also conduct tests with Google Analytics. 
The bigger picture

With conversion rate optimisation, it's all about taking a step back and thinking about the bigger picture. Take a look at where and how your customers are engaging with your site, and use that as a springboard for improvements. Experiment, get creative, and keep testing. The winning formula could surprise you. 
Need some help improving your store's conversion? Talk to our experts.