Jan 03,2023 Juno Ecommerce UX Design
7 UX tips to help you convert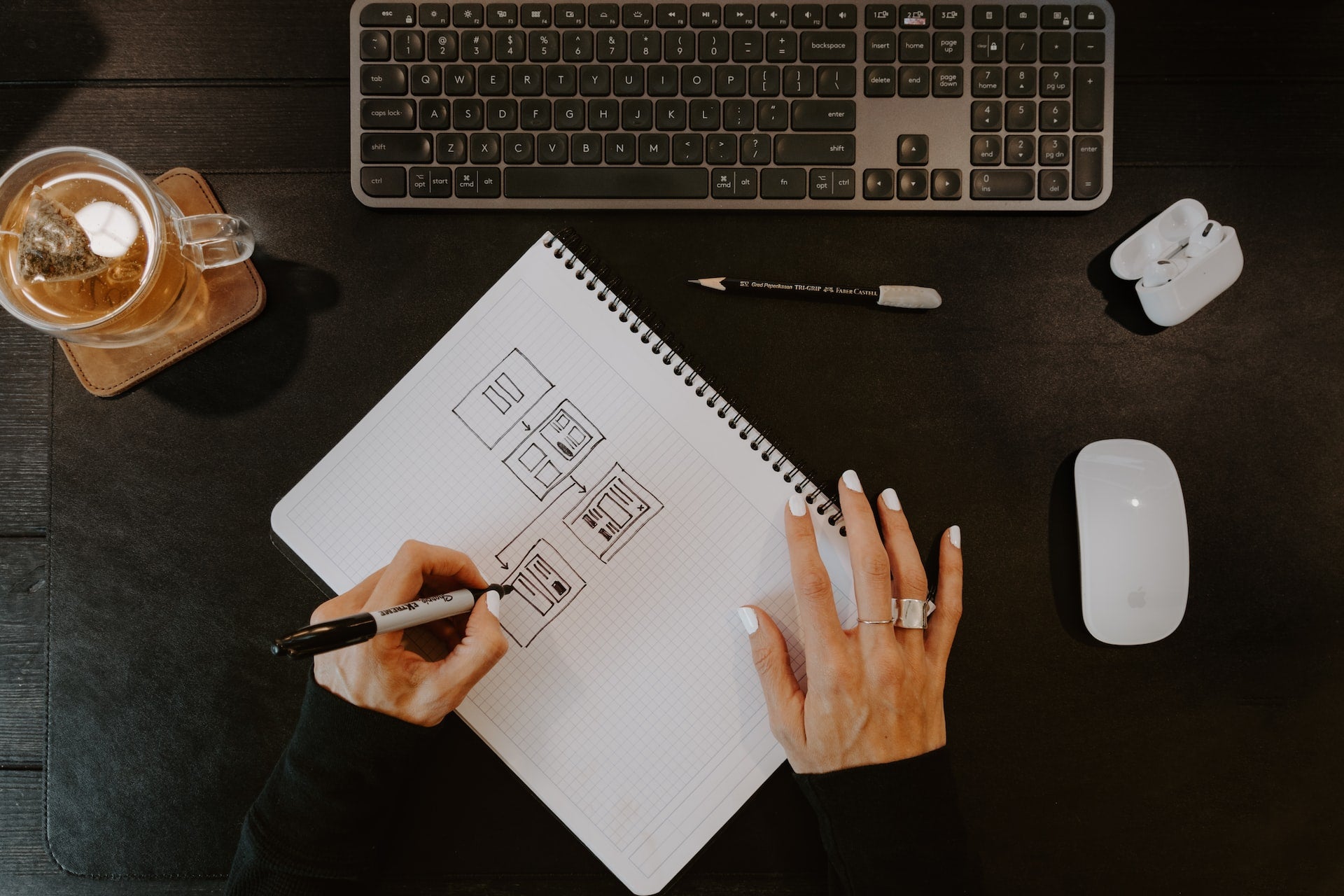 The user experience (UX) of your ecommerce website is one of the most important things to take into account during the design stage. Put yourself in the shoes of your customers. If you click on a website with a confusing layout, faulty links and infinite loading times, would you bother buying a product from there?
At Juno we understand that regardless of what you're selling, you're not going to convert if you make a bad first impression with your website. That's why we've put together our top tips for a great user experience (UX) design.
Put your customers front and centre
It's great to have a specific vision for your website's design and layout. But it's always worth considering that you're not necessarily the target audience - and what you want isn't always what they want.
People form 75% of their initial judgement on a website's aesthetics, so you've got to make sure it's tailored to them. You could undertake audience research and find out the type of design most suitable to improve your UX. A younger customer base might like a slicker, more modern appearance, for example.
Design a smooth customer journey
There's few things more off-putting for a website's UX than having to click backwards multiple times on a webpage because the destination you've been taken to is a dead end.
A good user journey is all about getting your customer from point A to point B in the most efficient way possible. That might sound easy, but it's surprising how many companies get it wrong; it's not always as simple as just linking one page to another. 
You also need to consider how those pages can lead to a higher conversion rate, by intelligently thinking about the destination.
And it goes without saying that you should regularly check that all of your links work, especially when adding new pages and products.
Optimise for mobile
65% of traffic for ecommerce sites comes from smartphones, so it's never been more important to make sure the UX for mobile phone users is catered for. Some companies spend all of their time creating a breathtaking desktop website. But they don't consider how that will translate into mobile.
It's also important to have consistency between your two designs. Your mobile and computer webpages are still the same brand, so keep the same general theme and user journey. Otherwise someone who likes to browse on their phone but makes purchases on their computer might not be able to find the product they liked again.
Make some parts of your web page visually distinct
If the button to view your basket looks similar to the one for your main store, customers might get confused. Good UX design means that when someone enters your website, they can locate where they need to be quickly.
The key to doing that is to make sure every component of your website is visually distinct and purposeful. A shopping cart icon, for example, is widely recognised as shorthand for where you review your items and checkout. But if you use it for the main store page people might struggle to navigate the site.
Work on loading times
The highest ecommerce conversion rates happen on websites with load times of between 0 and 2 seconds. That should highlight the importance of fast loading times in your UX strategy. Because customer convenience leads to customer sales.
While you should try to improve the load speeds for your entire website, you should first prioritise your home page, login page and checkout. Your home page is the first impression of your site. And your login/checkout needs to be a smooth experience to finalise an order.
You can achieve this in a number of ways. Perhaps your website has too many complex assets like videos and high resolution images, which is making it load slowly. Or perhaps you different systems aren't integrated sufficiently enough, and it's clogging up the flow of data.
Have clear, user friendly copy and content
Imagine your website as a regular, high street store. Physical shops have the benefit of trained staff to greet customers and show them around their products. But in ecommerce that type of UX is not entirely possible.
Instead, an online retailer can use copywriting to enhance the customer experience. Clear, engaging writing establishes a personality for your brand and helps guide visitors to where they need to be. It can help substitute that personal experience you get when you walk into a shop, so it's something customers appreciate. Language holds a lot of power!
Keep it simple
Ensuring your website's design is eye-catching and appealing sounds like a standard piece of advice. But the opposite is true, as well. It's possible to lean so hard into your visuals and design that it overwhelms the customer. That will leave them struggling to navigate the site and maintain their attention span.
Sticking to a limited colour palette, consistent designs and simple layouts are great ways of achieving this. It's also wise to consider how much video, audio and animation you're using across your website. They're a great way of engaging your customers, but too much of it can be distracting. Plus, cutting down on unnecessary multimedia elements can help your loading times, so you're hitting two points in one.

At Juno, we pride ourselves on customer experience and are always looking at ways to improve our clients' UX. If you're looking for a company to take your ecommerce web design to the next level, take a look at our previous work and get in touch.