The Challenge
BABYZEN is one of the most successful pushchair manufacturers on the market. But despite their success, they had a couple of issues and goals in mind which they wanted to address.

The first was that they previously had no online stores which sold products directly to the consumer. They listed products on ecommerce websites they were partnered with, and fulfilled orders received through that.

But as a prestigious brand, they were seeing a demand for their very own store.

They also needed a redesign for their corporate website, which is where other ecommerce sellers would contact and purchase from them in order to list their products. It was outdated, and needed to be brought into line with their vision for their e-shops.

To achieve these goals, they needed a reliable ecommerce agency which could build their new e-stores and offer continued support, strategy, and insights.
Enter Juno
After discussing their vision with Juno, BABYZEN decided to bring us on board to help them bring it to life.

The first hurdle to overcome was the difference in the user experience (UX) they had to offer to their two markets. Their traditional B2B approach would not be efficient at capturing regular consumers. They needed marketing and strategy experts who could clearly define both experiences for both markets, and boost conversions for each.

Juno created seven e-shops across multiple locations, allowing BABYZEN to reach their massive international customer base.

That includes their initial online store for France, which was up and running within just three months of Juno's partnership with BABYZEN.

We also refreshed their B2B store, providing new designs, copy, and ongoing support to ensure everything runs smoothly.

Finally, we helped them launch their pushchair builder. This was a game changer for the business, allowing consumers to customise their pushchair for their personal needs. But it also empowered BABYZEN to upsell more accessories and addons.

This has resulted in their business performing higher than their initial expectations, and has brought the BABYZEN brand to thousands of new people across the globe.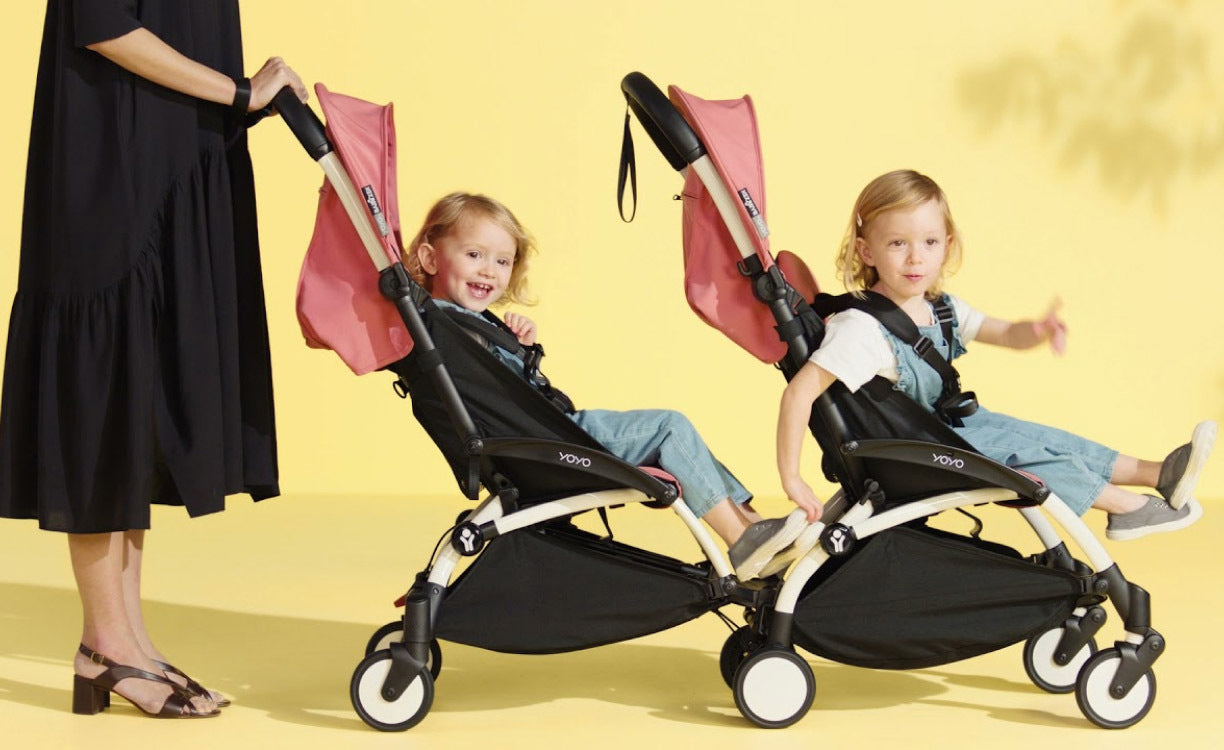 About BABYZEN
Founded by Georg BABYZEN in 1932, BABYZEN is a Norwegian manufacturer and seller of children's furniture. Originally known for its iconic high chair, called the Tripp Trapp, BABYZEN has since branched out to sell everything from prams to car seats.

Using high quality materials and attention to detail, it's no wonder that BABYZEN's beautifully crafted products are sought after across the globe.

Interested in working with us?
We work with growing brands to create a beautiful site, run advertisements, write copy and launch marketing strategies. If you're looking to expand your business and increase your revenue, we're here to lend a hand.
Get in touch
Support
Magento to Shopify Replatform
Front-end Development
Back-end Development
Deployment Architecture
Insights
Information Architecture
User Testing
Quality Assurance
KPI Monitoring

Strategy
Copywriting
Marketing
SEO/SEM
Content Strategy
Technical Strategy
Design
UX/UI Design
Visual Design
Creative Direction
Motion Design