Aug 11,2020 Juno Ecommerce Development Ecommerce Shopify Plus
Herman Miller launches new gaming store on Shopify Plus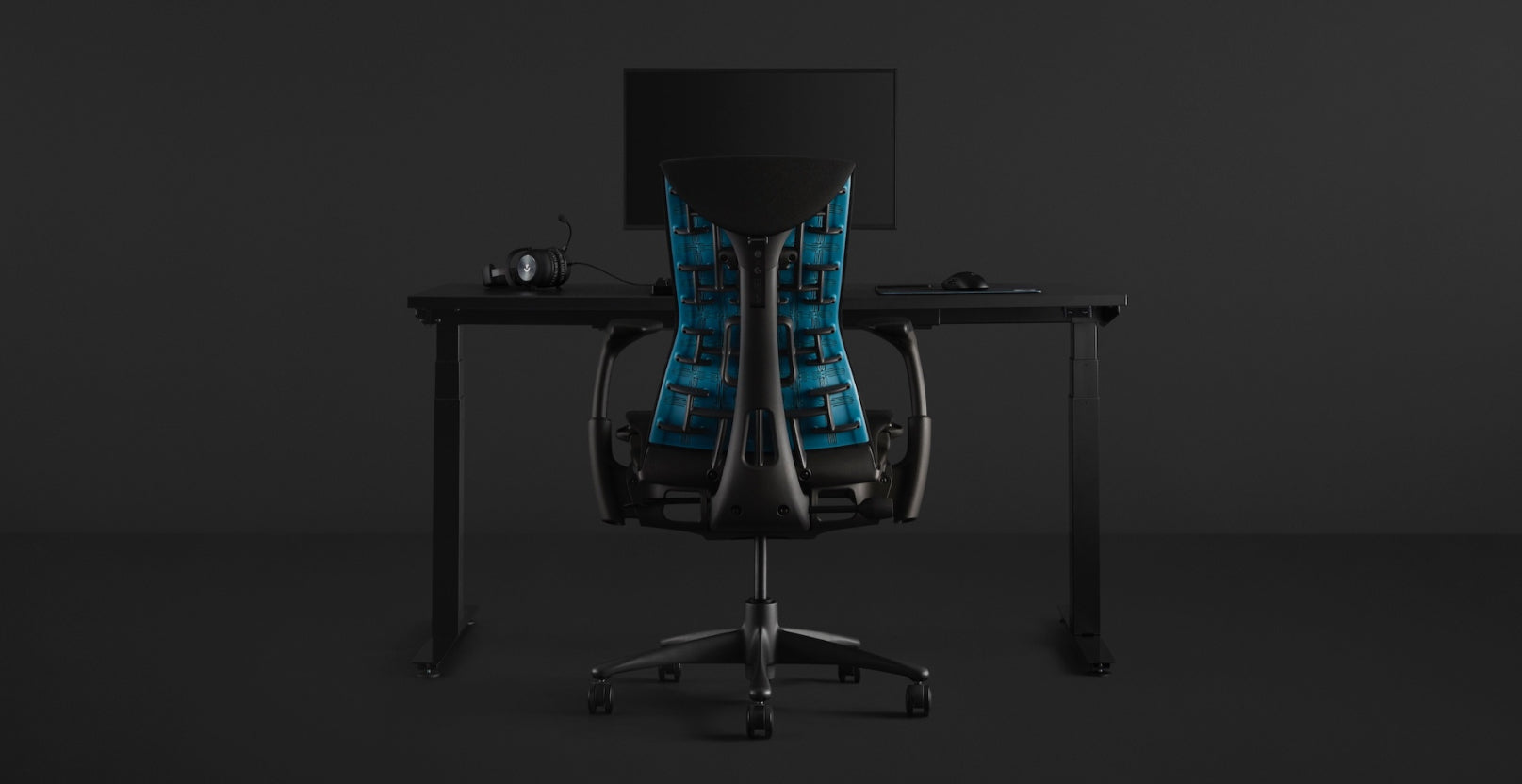 From ergonomic office chairs to designer lounge furniture, Herman Miller has spent over a century perfecting the science of sitting. Sold in over 100 countries worldwide, their innovative chairs are expertly crafted to improve posture, wellbeing and performance, with solutions for offices, education, the public sector, and home working. And now, the brand has set its sights on the world of gaming. 
Partnering with gaming brand Logitech G, Herman Miller set about designing some of the world's most advanced gaming products. But to do that, they needed a brand new ecommerce store – one that was quick to get up and running, and easy to manage post-launch.
Selling internationally with Shopify Plus
When Herman Miller came to us, they were already armed with a US and Canadian gaming store on SalesFore Commerce Cloud, which were in their final design stages. But alongside these North American sites, they needed a platform that could help them launch more international stores across the world.
That's why we set them up with Shopify Plus. 
After collaborating with them to refine the UX of their US site, we built Herman Miller ten brand new gaming stores with Shopify Plus, covering the UK, France, Germany, the Netherlands, Spain, Italy, Belgium, Japan, China and South Korea. Launching alongside their US and Canadian sites, the brand now has a dozen immersive, easy-to-manage gaming stores, allowing them to target markets on three different continents. 
Next-level project management 
Collaboration is a huge part of any web design project, but it was especially important with Herman Miller. With stakeholders, a team in the US and a dozen different sites all in play, we refined our project-management strategy, establishing a communication setup to eliminate bottlenecks and prevent delays to the project. 
Regular internal reviews ensured the stakeholders stayed up-to-speed, while team timelines and a dedicated point-of-contact kept everything running on schedule. When it came to UAT testing, we used feedback tool Bugherd, passing it through Herman Miller's internal teams to make sure all amends were located in the same place, ready for our team to review. 
Thanks to a streamlined management strategy and a hardworking team of devs and designers, Herman Miller enjoyed a smooth, stress-free launch.
Extending Shopify's functionalities 
Aside from an exciting new design, Herman Miller's Shopify Plus stores showcase a whole host of innovative features, with our developers working to extend Shopify's native functionalities. From styling customer reviews to match the site's design to making the product pages fully manageable through drag-and-drop elements, these new stores are as easy to manage as they are to use.
With ten different stores to think about, the project included a focus on creating a seamless international shopping experience for customers. One integral part of this was to ensure each store followed that country's specific rules and regulations, such as automating the creation of PDF invoices, which are required by law in Italy.
Another element of this internationalisation involved improving Shopify's translation system, ensuring hard-coded UX copy was translated, and adding rules to support right-to-left languages and alternate character sets. We also included a GeoIP recommendation tool on each store, offering users the option to switch to their localised site.
With countless clever features and beautifully styled product pages, the Herman Miller website is a true testament to what you can achieve with Shopify Plus. 
You can explore Herman Miller's new gaming store here. 
Juno + Shopify Plus
Whipping up good-looking sites that dazzle customers is our day job. From bespoke themes to animated features, we build websites that encompass and celebrate your brand. And with ongoing design, marketing, SEO and growth support, we'll keep taking care of your site, even after your launch.
Got a project you'd like to discuss? Get in touch here.