Apr 06,2021 Juno Ecommerce Design Development Ecommerce Marketing Shopify
Everything you need to know about Shopify Subscriptions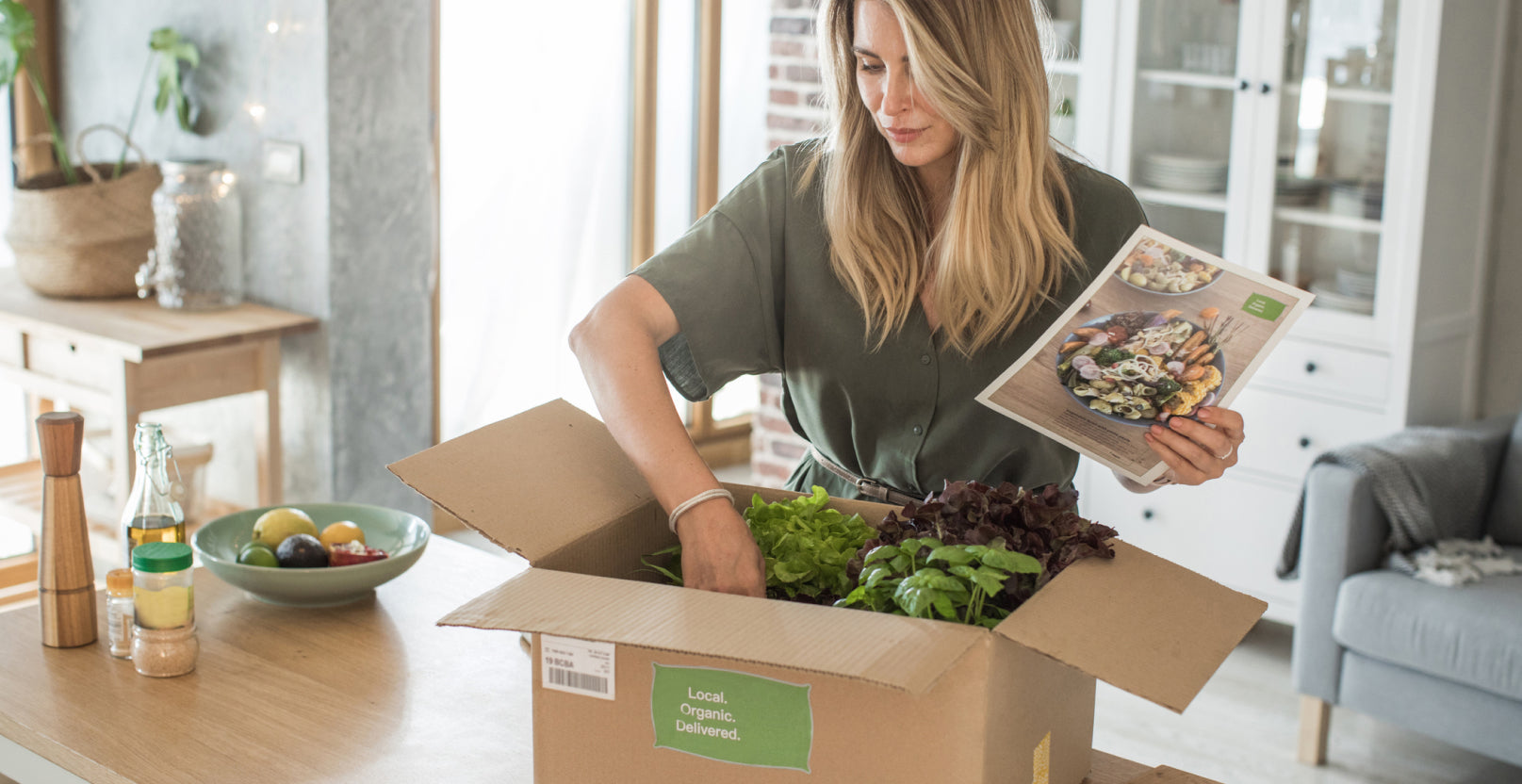 If there's one thing that's defined ecommerce in the last decade, it's convenience. With the ubiquity of next-day delivery and pay-later services, customers increasingly want fast and flexible ways to do their shopping. So it's no surprise that subscription boxes are becoming more and more popular. 
From pet food to cleaning supplies, subscription ecommerce has exploded over the last few years. In response, the subscription market is estimated to be worth $473 billion by 2025, with 75% of direct-to-consumer businesses expected to offer subscriptions by 2023. 
But subscription boxes aren't just about convenience. With curated beauty boxes, mystery book packages and surprise recipe kits, the subscription market also gives customers a new, fun way to engage with the products they love. Rather than logging on to buy a specific item, customers can discover products and brands they might not have reached for – in a beautiful, curated box that lands on their doorstep. It's like window shopping, without having to actually visit the stores – something that, during the global pandemic, has become more important than ever. 
With rising acquisition costs and fierce digital competition, subscriptions are the perfect way to boost your revenue in 2021. That's why we've put together this handy guide for launching your own subscription service on Shopify – including recommended apps, tutorial links, and an overview of the different types of subscription models. 
Why start a subscription? 

Subscriptions give customers a convenient, cost-effective, and often fun way to stock up on new products. But they're not just great for shoppers – they're also great for the brands that offer them. 
Here's why. 
1. Recurring revenue 

Subscriptions give you the opportunity to secure a recurring revenue stream, giving you a level of stability in a competitive market. Even better, you can reinvest that money to spur more growth.
2. Customer retention 

Because of the recurring nature of subscriptions, you don't need to worry about turning your first-time shoppers into loyal customers – the subscription does it for you. And with repeat customers spending an average of 67% more than new customers, that's a big deal.
3. Spend less on acquisition 

While typical business models require constant investment in marketing to attract new customers, the recurring revenue from subscriptions leaves you less reliant on acquisition. Although you'll still need to find new customers to keep your subscription service growing, you won't need to throw your whole budget at it – giving you the freedom to invest in other areas. 
4. Upselling and cross-selling 

Subscriptions offer a unique way to build a loyal, trusting relationship with your customers. With this existing relationship, upselling and cross-selling becomes much easier, giving you room to market additional products to your subscribers. 
Choosing the right subscription model 

If you're thinking of launching a subscription service on Shopify, the first thing you need to do is decide what kind of model fits with your brand. 
There are three key types of ecommerce subscription models: 
Replenishment: Designed to save customers time and money, replenishment subscriptions automate the purchase of essential products – often at a discounted price. Popular replenishment subscriptions include pet food, vitamins, razors, tea and coffee. 
Curation: Rather than focusing on savings, curated subscriptions aim to surprise and delight customers with a selection of new and personalised items – turning the shopping process into more of an experience. Popular curated subscriptions include food, alcohol, beauty, clothing, book and stationery boxes. 
Access: Access subscriptions are all about exclusivity. Rather than a physical subscription box, access subscribers pay a monthly fee to get lower prices and member-only perks (such as early access to sales). 
If you're new to subscriptions, the replenishment model is a great place to start. Because of the nature of the items involved, replenishment services have higher conversion and retention rates than other types of subscriptions – which is why Amazon's Subscribe & Save is the most popular subscription service in the world. 
However, not all products lend themselves to regular replenishment. Unless you're working with perishable or disposable items (such as soap, cleaning products, pet food, etc), you might be better off with a curation or access subscription. 
How to launch a subscription service on Shopify 

There are two ways to add a subscription service to your Shopify store: through a third-party app, or by building a custom subscription solution. 
Shopify subscription apps

If you're short on development resources, choosing a subscription app from the Shopify App Store is an easy way to launch your own subscription service. Some highly rated options include PayWhirl Recurring Payments, Bold Subscriptions, Subscriptions by ReCharge and Ordergroove. 
Building your own subscription service on Shopify

Capitalising on the growing subscription market, Shopify recently released APIs and tooling to allow partners and developers to build subscription experiences in Shopify's checkout – meaning brands don't have to choose between using Shopify Checkout and offering subscriptions. 
If you're thinking of building your own subscription service on Shopify, check out the Shopify Subscription APIs and Product Subscription Extension. You can also find detailed developer documentation over on Shopify Tutorials, including a guide to migrating existing subscription contracts to Shopify. 
Not sure where to start? Our in-house Shopify developers are on hand to help. Get in touch today to talk about your Shopify store.