Sep 27,2023 Marina Prado Ecommerce Marketing
UK Ecommerce Awards: Navigating Excellence in the E - commerce Universe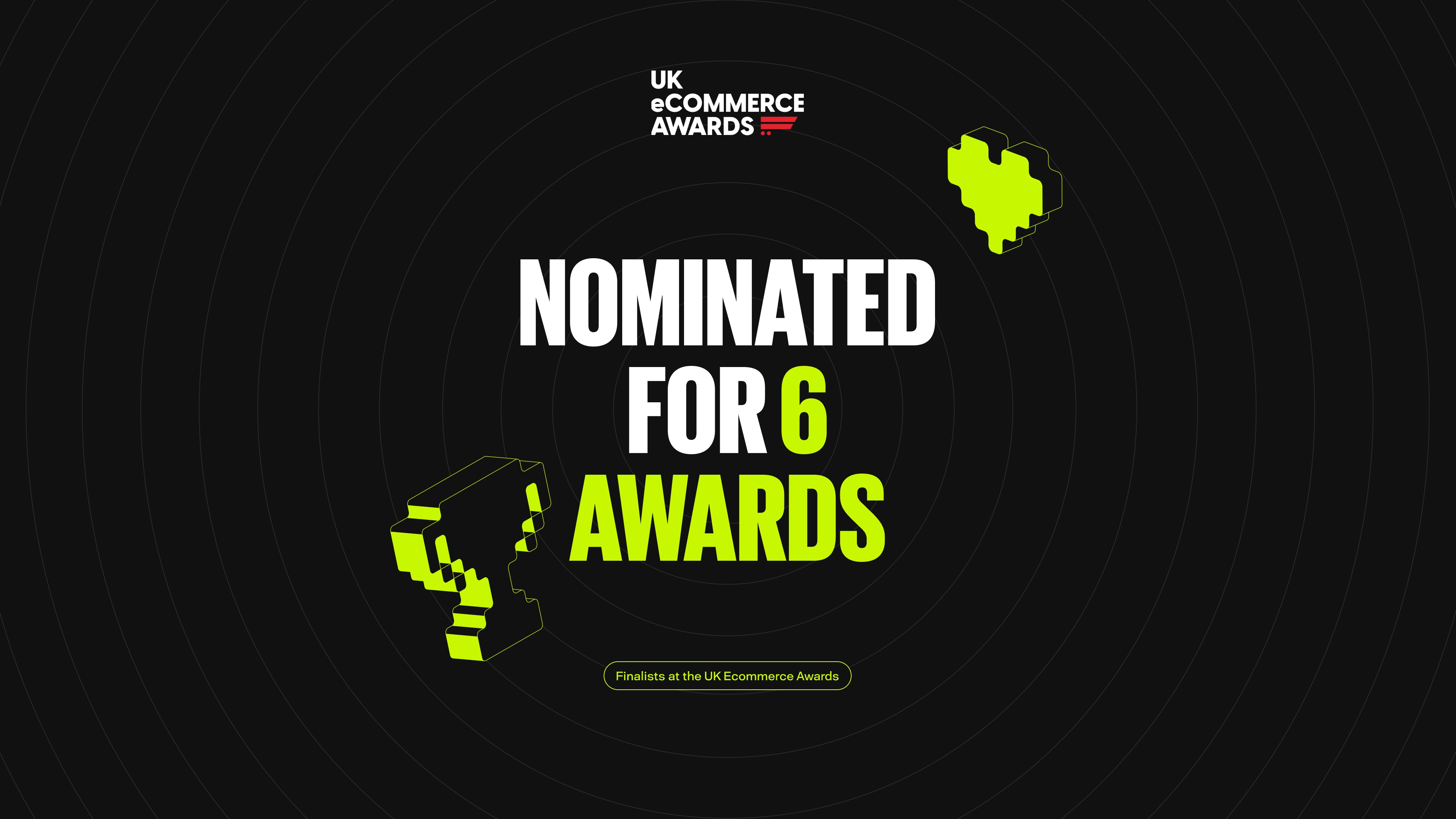 The Juno Ecommerce team is thrilled to have been nominated in an impressive six categories at the UK Ecommerce Awards. These nominations are a testament to the dedication and hard work of our tight-knit team, and we are incredibly proud to have our name associated with these awards. 
The team's reaction couldn't have been more positive:
As a newcomer to the team, I've been amazed by the quality of work that the Juno team churns out. It's lovely to see them get some recognition. 
Paris Mcfadyen, QA Engineer
Working with Juno is a joy, and I'm not surprised that the team of capable Developers, Designers, Project Managers and Marketing Specialists are getting a little recognition. Watch this space, next year is set to look even better! 
Bethany Fulton-Wise, Front-End Developer
It's truly incredible to witness Juno's nominations for these awards! We are a very dedicated team, and we cherish our relationships with our clients, so it's amazing to achieve this recognition. I'm very proud.
Marina Prado, Head of Marketing
I'm so proud to see the Juno team being recognised for the amazing work they output day in and day out. The level of effort that everyone puts into supporting, understanding and growing our clients' businesses is second to none, in my humble opinion. They certainly deserve and have earned the distinction! 
Su Dias, Head of Studio
Our Journey: Building Trust and Relationships
As a medium-sized agency, our focus has always been on building and nurturing meaningful relationships with our clients. We don't just view ourselves as service providers but as trusted partners and experts in the ever-evolving e-commerce multiverse. A cliche, we know, but we really do aim to be perceived and act as an extension of our clients' teams. 
At Juno, we pride ourselves on seeking the best solutions, UX, and technical implementations for our valued merchants. Our philosophy revolves around the belief that success is achieved through collaboration, transparency, and a deep understanding of our clients' business goals.
Our dedicated team, composed of incredibly talented professionals from multiple disciplines such as Digital Marketing, UX and Development, promotes an environment of trust and innovation. And how do we achieve that? We make sure that everyone's input is valued, and every team member is encouraged to push the boundaries of creativity.
For more insights into our agency's ethos, you can visit our website.
Award-Nominated Work: Crafting Online Excellence
Our journey to becoming finalists at the UK Ecommerce Awards has been marked by the creation of exceptional online customer experiences for each of our nominated clients. We pride ourselves in making informed decisions, based on data, testing and, of course, experience. At Juno we don't guess or assume, we tailor our recommendations to our clients' businesses and the outcome is the result of years of dedication, collaboration, innovation, and a relentless pursuit of excellence.
One of our proudest achievements is the recent work we've done with ICONIC London. Crafting their online presence on the Shopify Plus platform was a remarkable experience that allowed us to showcase our creativity and technical prowess. We have made ICONIC London's vision a reality, providing their customers with an unforgettable online shopping experience and increasing their conversion rates across the board.
An ecommerce store is never finished. We scale and expand our clients' businesses by introducing new, and more importantly relevant, features to their stores. Highlight goes to Herman Miller and their brand new comparison tool, which empowers their customers to make informed choices, offering a side-by-side view of multiple products, and ensuring that every purchase aligns perfectly with their needs and preferences. Happy customers, happy businesses.
The Significance of the Nominations
Being nominated finalists in several categories is an immense honour for the Juno team. It's a testament to our unwavering commitment to our clients and our dedication to creating exceptional ecommerce experiences.
Each of these nominations holds a special place in our hearts because they represent the success stories of our clients.
The UK Ecommerce Awards nominations serve as a validation of our agency's vision and mission and reinforce our belief that building trust, fostering relationships, and delivering outstanding results are the keys to success in the dynamic e-commerce landscape.
We are grateful for the recognition and are excited to see where this journey takes us next. Thank you to our clients, our team, and everyone who has been a part of our remarkable journey. Together, we continue to navigate the e-commerce universe, aiming for excellence every step of the way.