Mar 22,2021 Juno Ecommerce Ecommerce Marketing Shopify
6 ways to improve customer retention in 2022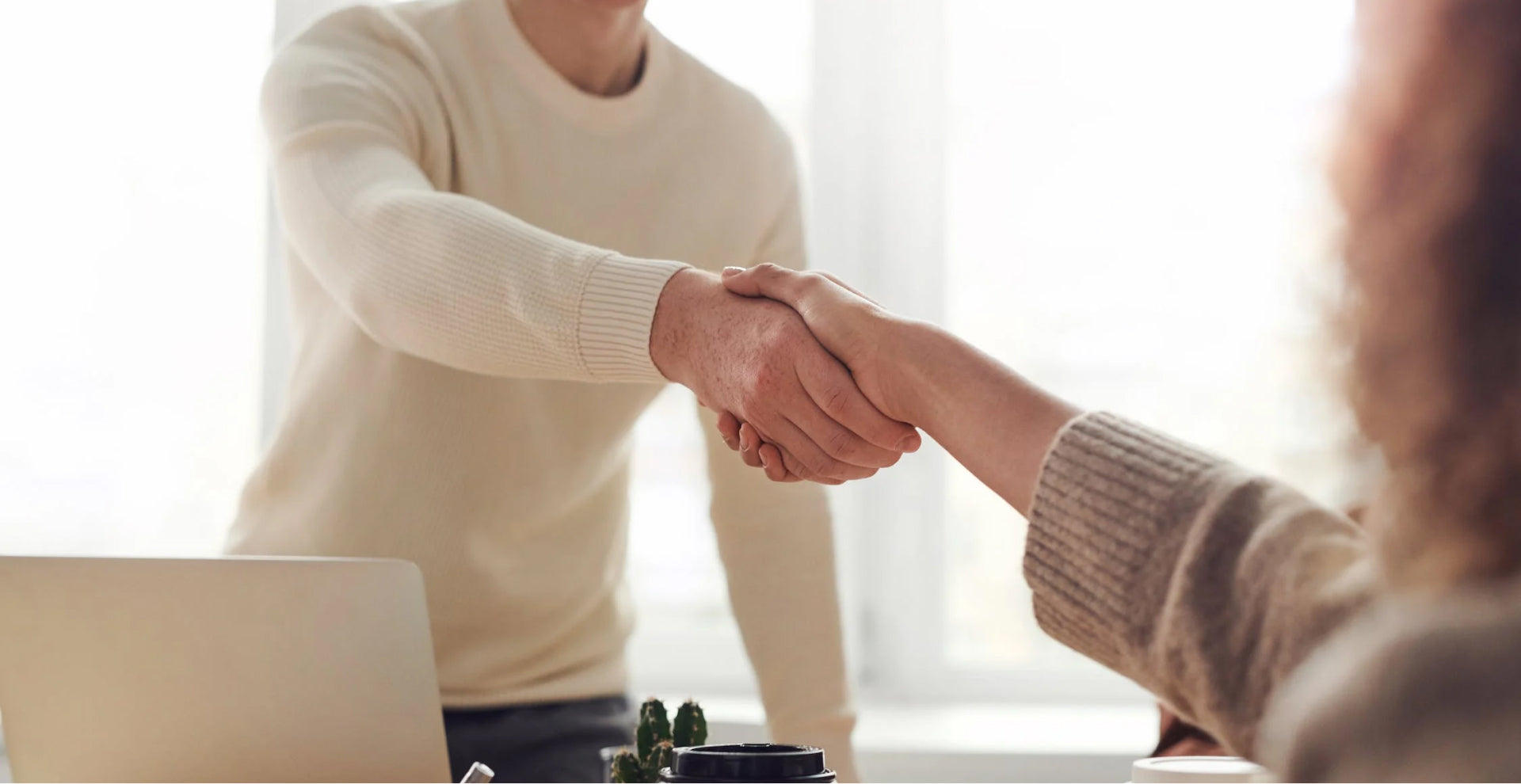 Most people are familiar with that age-old ecommerce adage – it's better to sell to an existing customer than it is to go out and find a new one. 
Aside from the fact that it costs five times more to acquire a new customer than it does to keep an existing one, returning shoppers also tend to spend more, giving you a better return on your investment. 
So, why is it that only 18% of companies centre their efforts on customer retention? 
Despite the evidence in favour of retaining customers, most brands continue to prioritise acquisition, measuring their success by the number of new customers or followers they can attract. 
But with increased competition, rising acquisition costs and growing uncertainty in digital advertising, focusing on acquisition is no longer a viable option. In the make-or-break months ahead, brands are going to have to turn their attention back to their existing customers. 
Why should customer retention be a priority in 2022? 
Like all industries, retail was hit drastically by the COVID-19 pandemic in 2020. With limited options for in-person shopping, 150 million new customers headed online, spurring 10 years' worth of industry growth in the span of just 90 days. Lockdowns and store closures forced businesses to level-up their ecommerce game, with some wholesale and direct-to-consumer brands selling online for the very first time. And the competition is heating up.
Source: Shopify
With more brands fighting for ad space, 2020 also saw digital ad spending increase by 13%. Compounded by Chrome's planned eradication of cookies and the uncertainty around the future of digital advertising, customer acquisition costs are skyrocketing. Which means to compete in 2021, brands are going to have to focus on retaining the customers they already have. 
From value-based marketing to refining your fulfilment services, here are six simple ways to improve your customer retention in 2022. 
1. Nail the basics 
First things first – make sure you've got the basics right. It's tempting to skip straight to more advanced retention and marketing strategies, but without a top-performing website, no amount of incentives will keep customers coming back. And with the pandemic forcing more brands online, the competition is fiercer than ever.
To keep up in an uber-competitive market, you need a top-notch online store. But that doesn't just mean your website – all your customer touchpoints need to be working in unison, whether that's your marketplaces, app or social media channels. With unassailable discount brands crowding the market, every element of your shopping journey needs to be pitch-perfect. And the little things can make a big difference. 
To keep things simple, here's a checklist of everything your online store needs to attract, convert and retain customers. 
An easy-to-use website with a clear navigational menu, collection page filters and advanced search functionality.
A personalised, branded shopping experience across channels, including your website, marketplaces and social media. 
Fast, responsive webpages that work seamlessly across all devices, including desktop, mobile and tablet. Ideally, pages should take no more than two seconds to load.  
A simple customer journey with a streamlined checkout process. 
Multiple payment options, including pay-later services like Klarna or Clearpay. 
Easy-to-access customer service links, preferably with a live chat option. 
Clear, easy-to-find delivery and returns information.
2. Identify your best customers
Before you can get started with a customer retention strategy, it's important to get to know your most valuable customers. Although you might have an idea of what your ideal customer looks like, now's the time to consult your data. What revenue baseline qualifies a good customer? What does regular engagement look like for your brand? Are you following the Pareto Principle, assuming 80% of your revenue comes from 20% of your customers? 
Source: Bounteous
Once you've identified what qualifies a valuable shopper, you can segment your customers by their lifetime value. For example, you might categorise them as top tier, middle tier and bottom tier customers. Obviously, each of these shoppers should be getting five-star customer service, regardless of which tier they're in. But by organising them into groups, you can give your marketing efforts more focus, allowing you to encourage top tier customers to stay loyal and leave reviews while nurturing those middle and bottom tier shoppers.
When it comes to looking after your lower-tier shoppers, it's worth taking a dive into the insights from your more valuable customers. What did their customer journey look like? How long did it take them to convert after their first visit, and how long did it take them to make a repeat purchase? By learning more about your best customers – and what keeps them coming back – you can identify opportunities to turn your bottom-tier shoppers into lifelong customers. 
3. Launch a loyalty programme 
Now you've identified your high-value customers, it's time to start rewarding them – and one of the best ways to do that is with a loyalty programme. Shoppers that sign up to a rewards scheme are 47% more likely to make a second purchase,  which, in turn, makes them more likely to become a lifelong customer. Despite this, plenty of global brands don't offer loyalty schemes – which gives you a chance to turn your rewards programme into a competitive differentiator. 
Source: Sparq Creative
Launching a loyalty programme on Shopify is relatively easy; Shopify has hundreds of third-party apps to choose from, including Smile.io, Yotpo, Growave, and dozens more. But to create a successful programme, your rewards scheme needs to go further than simply offering points. 
Tap into your brand's unique selling points to create a loyalty programme with deeper meaning, giving your customers something to be excited about beyond saving a bit of money. For example, Amazon is all about convenience – and Amazon Prime takes that further by offering free one-day delivery, free streaming and exclusive discounts. So, if your brand's USP is sustainability, you could take your loyalty scheme further by offering free ethically sourced gifts or environmentally friendly products. 
Another key element of a successful loyalty programme is making sure the rewards are easily accessible and redeemable. If you opt for a points-based scheme, make sure those points can be redeemed at the checkout. 
4. Consider adding a subscription service
One incredibly effective retention tactic is to offer a subscription service. Over the past few years, subscription-based ecommerce has been increasing rapidly, with 75% of direct-to-consumer businesses expected to offer subscriptions by 2023. This sustained growth was further accelerated by the global pandemic, when locked-down consumers were looking for new, exciting ways they could engage with the brands they loved. 
If your products lend themselves to a subscription service, there's never been a better time to start one. Aside from helping to retain customers, subscriptions offer brands a recurring, reliable revenue stream, opening up new avenues for growth.
Source: Birchbox
There are three key types of ecommerce subscription models to choose from: 
Replenishment: Automatically replacing the same or similar items, saving customers time and money. Popular replenishment subscriptions include razors, coffee, tea, pet food and alcohol. 
Curation: A curated selection of products, creating the element of surprise each time the subscription lands on your customer's doorstep. Popular curated subscriptions include beauty, food, drinks, stationery and book boxes. 
Access: Exclusive access to items, services or discounts. 
To make sure a subscription works for your brand, it's best to start simple. If you sell something that can be replenished, adding an easy 'subscribe and save' option to your product page is a great way to introduce subscriptions to your customers. Once you know what works, you can build a more complex subscription (such as a curated box) from there. 
After you've garnered a good list of subscribers, it's important to think about how you're going to retain them. One way to do this is to be transparent about the pricing – make it clear what customers are getting for their money, and what date they'll be charged on. It also helps if you offer them some flexibility, such as the ability to pause or skip a month to suit their needs. This can help you retain those customers who are thinking about cancelling. 
5. Make fulfilment a competitive advantage 
With hundreds of brands offering similar products and services, fulfilment is often the deciding factor for customers. But over the past decade, companies like Amazon have had a dramatic impact on the fulfilment landscape – and other brands have struggled to keep up. 
At odds with shifting consumer expectations, most major companies require a minimum spend threshold to qualify for free delivery, and some still charge customers for returns. But while they may not be able to compete on price or speed of delivery, there are things smaller brands can do to turn their fulfilment journey into a competitive advantage.  
Here are some tips to keep in mind:
Sustainability
Although fast, free delivery is still important for most customers, 72% of consumers also want brands to use sustainable packaging. Think about ways you can make your fulfilment journey more sustainable – such as reducing packaging, using recyclable materials, and eliminating plastic. Once your business grows, you can take your sustainability goals further by working to offset emissions and offer carbon-neutral delivery. 
Branded packaging
Another way to differentiate your brand's fulfilment journey is to use branded packaging. While discount giants send orders out in generic, uninteresting packages, smaller businesses have the opportunity to make the physical unboxing of a product an experience in itself, with branded boxes, unique, sustainable packaging, interesting inserts, and even free samples. And with the rise of unboxing videos, it's a great way to earn your businesses some free marketing. 
Source: Tech.eu
Personalised touches
Make your customers feel special by including personalised elements with their order – whether that's a handwritten note, customisable packaging, personalised inserts or discount coupons tailored to their order. By maintaining that small-business style charm, you'll be offering something discounters can't feasibly achieve: a personal touch. 
Fast, free & seamless
Although sustainability, branded packaging and personalisation will give you an edge over the competition, your delivery still needs to follow the three core principles of ecommerce fulfilment: fast, free, seamless. 
To protect profit margins, most brands will need to implement a minimum threshold spend for free delivery. Make sure this threshold is easily achievable (£25 is a good industry standard, but it will depend on your store's average order value). Advertise your delivery and returns information prominently on your website, and use product pages and shopping baskets as opportunities to remind customers how much more they need to spend to qualify for free delivery. 
Beyond the price of delivery, it also needs to feel seamless for the customer. Send automated email alerts at every stage of the fulfilment journey, and be transparent if any delays crop up. 
6. Align with your customers' values 
In 2021, good value isn't enough to keep your customers coming back. With conscious consumerism on the rise, shoppers want to know their money is going towards something good – or, at the very least, that it's not going towards something bad. Research indicates that 83% of Brits want companies to integrate environmental considerations into their products and operations, and 72% of customers across Europe, North America and Asia are making a conscious effort to buy more environmentally friendly products. 
Source: Conscious Step
So, how can your company do more for the planet this year? And how can you turn those green initiatives into happy shoppers? 
The first step is taking a clear stance on sustainability. What this looks like for your brand will depend on the size of your operations. For smaller brands, focus on sourcing environmentally friendly products and using sustainable packaging. You should also think about championing diversity and inclusivity across your marketing, such as using models (if applicable) from a range of backgrounds. 
For larger brands, make sure you implement fair social and environmental policies across your supply chain. Set a deadline for your company to become carbon neutral, and start investing in carbon reduction projects. One fairly easy thing to do for the environment is to use digital receipts and, if possible, digitise your brand's returns process. 
It's also a good idea to actively get behind social causes, such as anti-racism, LGBQT+ and women's equality projects. But remember, your customers aren't stupid. If you're championing these causes, you have to be prepared to put your money where your mouth is and find ways to actively help the cause you're supporting. Similarly, customers are attuned to lazy 'greenwashing' marketing and will call out brands that aren't following through with their sustainability promises. 
Once you've outlined your sustainability goals, make sure to use these as part of your marketing efforts. Turn your practices into a unique selling point for your brand and showcase them at every turn, whether that's on your social media pages, homepage, product or checkout pages. You can also include inserts in a customer's order to remind them of where their money is going, and what your brand is working towards. 
Your helping hand 
Not sure how to go about launching your customer retention strategy? We're here to help. With over a decade of industry experience, our team of marketing, social media and content experts will help you attract more customers than ever before. And, even better, we'll keep them coming back. 
Get in touch today to find out more about our ecommerce services.