Mar 18,2020 Juno Ecommerce Design Ecommerce Marketing Shopify
8 easy ways to grow your email list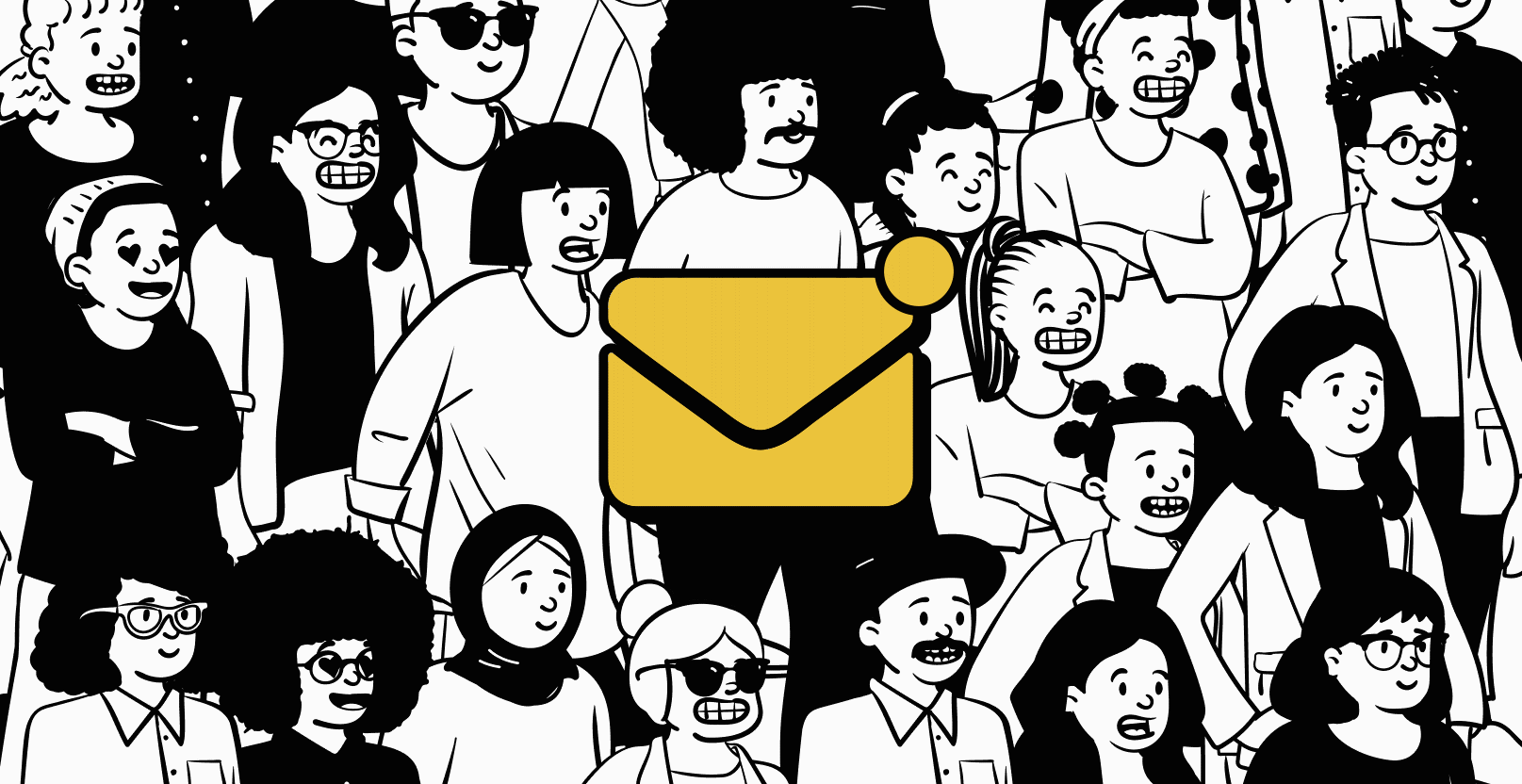 Despite the popularity of social media, email is still one of the best ways to communicate with your audience. But with 85% of emails going unread, it can sometimes feel like a fruitless effort. 
To make things even harder, your email marketing database naturally degrades by about 22.5% every year. So, not only are most of your emails going unread, not as many people are receiving them anyway. 
But that doesn't mean it's time to throw in the towel. It just means that email marketing is a continually evolving thing – one that demands your ongoing attention. You need to test, segment, adjust, grow. Remember, you're just one of the hundreds of brands filling up your customers' inbox. The least you can do is make it worth it.
With that in mind, here are eight quick, easy ways that you can grow your email list. 
1. Offer a discount

This tried-and-tested technique is like an email marketer's bread and butter. If you're not already tempting your audience to part with their email address in exchange for a discount, that's absolutely where you should start. The most common way to this is to offer an introductory 10% discount for new subscribers. 
Make sure you keep this offer front-and-centre on your website, with calls-to-action on multiple pages. Create a pop-up for when visitors first land on your site and include links on your header, footer and about pages. With the dual benefit of growing your email list and swaying first-time customers, this one is a slam dunk. 
2. Hold a giveaway

Another easy way of growing your email list is to hold a giveaway or competition. Whether it's a product or a gift voucher, there's nothing that customers like more than free stuff.
Create a dedicated landing page for the giveaway, and promote this across your social media channels. To really maximise your giveaway's impact, encourage your audience to tag their friends. This can also be a great way to sway your social following to subscribe to your brand's newsletter if they haven't already. 
3. Create a blog that readers can subscribe to

There are dozens of reasons why having a blog on your ecommerce site is important – and growing your email list is one of them. Include a subscribe box on every blog post, as well as on the main blog homepage. 
Make sure you regularly write and publish interesting content on your blog so that there's something to tempt your readers to subscribe. Whether it's a guide to the season's trends or advice on how to style a denim jacket, there are endless topics that need writing about. Once your customers have subscribed to your blog, why not send them a weekly or monthly update of your best posts? 
4. Have a 'hub' of your most read blog posts

Unfortunately, not every blog post you write is going to interest everyone. And if your customers have to trawl through dozens of posts to find one that's relevant to them, well, they probably won't bother. 
Organise your blog posts into categories, such as 'fashion', 'news', 'inspiration' or 'most read', creating 'hub' pages for each category. That way, your customers will be able to easily access the content they're interested in – meaning they're more likely to subscribe to your blog. Plus, by having a hub for your 'most read' pages, you'll be able to direct readers to your best pieces.
You could also turn these categories into a lead magnet, offering readers access to exclusive content in return for their email address. This won't work for all brands, but if you've got a blog filled with valuable, carefully written content, it's worth considering.
5. Create a quiz

People love quizzes. Get the right hook for your quiz, and it almost feels impossible not to take it. Who is your celebrity style twin? Even if you've never thought about it before, suddenly, you feel the urge to find out. 
Brands and publications have been capitalising on quizzes for years, but even though we've seen it all before, they're still incredibly effective. Pick a topic that's relevant to your brand, promote the quiz on your social channels, and give participants the results in exchange for their email address. If you can tie the quiz to one of your brand's products or collections, even better. 
6. Collect emails in store

If you have physical stores, try to collect the email addresses of your in-store customers. The easiest way to do this is to launch a loyalty programme and encourage customers to sign up at the till. Not only does this help you grow your email list, but it also improves your customers' shopping experience and encourages repeat purchases. 
To personalise your emails, you could create a separate email campaign for in-store visitors. Create an onboarding series of emails to thank them for shopping in your store, welcome them to your newsletter and share any new exciting products or blog posts.
7. A/B test your copy 

If you're not getting the results you want from things like subscriber pop-ups and calls-to-action, try A/B testing (also known as split testing) your copy. Try using different messages, colours, offers, or even chaniging where on the website your subscriber boxes are placed. By testing different options, you'll be able to see what works for you. But only change and test one thing at a time, otherwise you won't get a clear idea of what exactly is having an impact. 
This is also an incredibly useful thing to do for your emails themselves. Test different subject lines, snippets, calls to action and content in your emails, and see which ones encourage a higher open rate and level of engagement. Once you've identified what works, you can rinse and repeat for your future campaigns – but make sure to review and test at regular intervals to stop to your content feeling stale. 
8. Provide genuine value in your emails

This is by far the biggest, most important tip we can offer: provide your customers with genuine value in your email newsletters. This is a step lots of brands skip, but if you want to stop your customers from unsubscribing, it should be an essential part of your email marketing.
Here are some top tips for making sure your emails have value:
Not everything should be a sale: Everyone loves a great deal. But if all you're emailing out is promotions, your customers will start to get sales fatigue, and will eventually stop opening the emails altogether. What's more, constant sales and offers can actually hurt your profits by making you seem cheap and giving your campaigns less impact. 
Keep it relevant: What's going on in your industry this week? Can it be pegged to a recent news story? Whether it's the impact Brexit will have on fashion or what everyone wore to the Oscars, try to peg your emails to relevant news stories wherever possible. 
Make sure you've got great copy, design and content: Your email newsletters have to nail all three of these things if they're going to make a real, sustained impact on your marketing. Aside from an immersive, mobile-friendly and on-brand design, they need to have well-written, engaging copy and great content, whether that's imagery, an article, or a video.