Jun 25,2019 Shopify API Design Development
Agile marketing: What it is & how to use it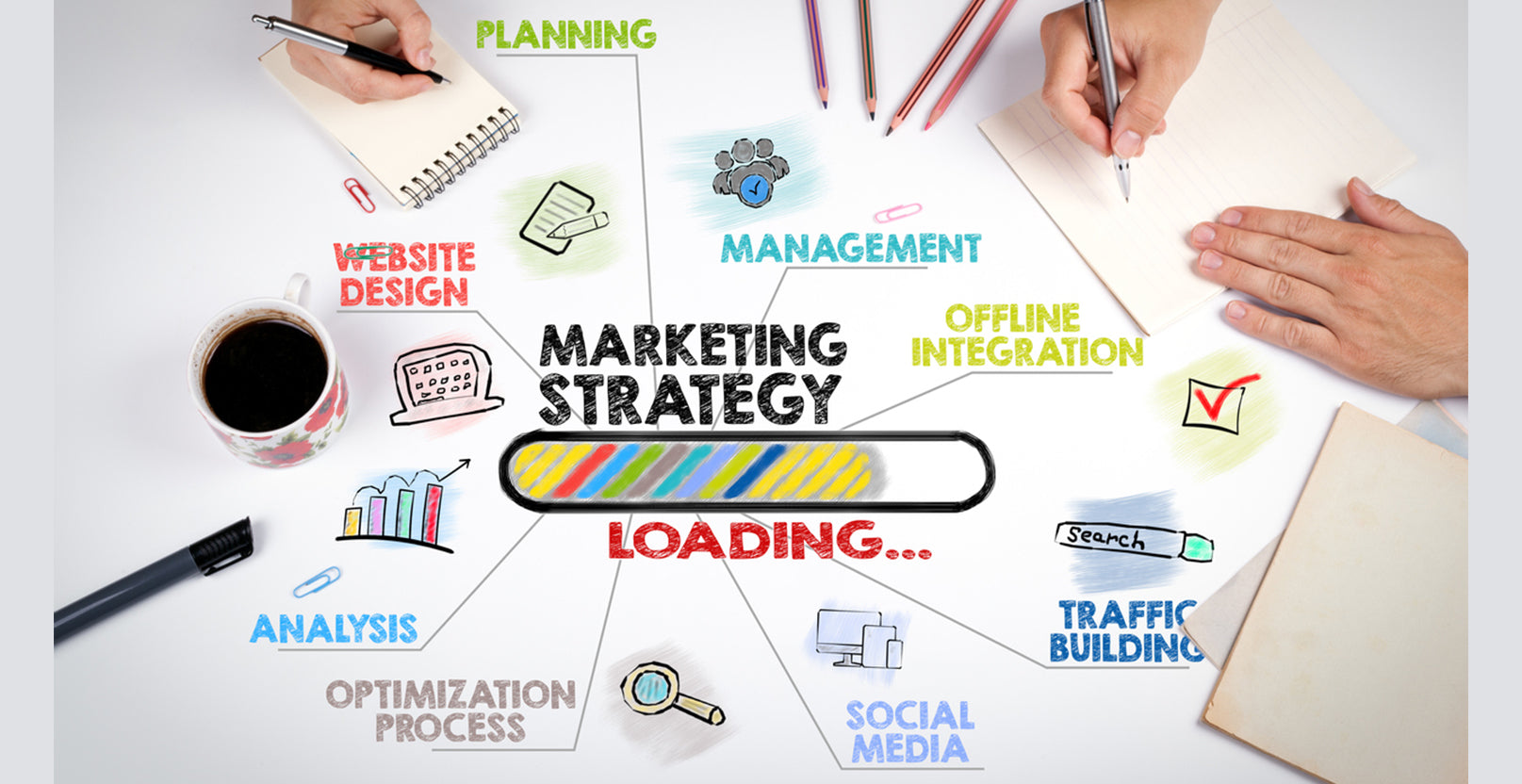 Today's rapidly developing technology means we're constantly having to find new strategies to keep up with consumers' shifting preferences.
Aside from the impact these changes have on marketing teams, they also mean the traditional separation of company departments is no longer the standard, with collaboration becoming increasingly necessary.
To produce more effective strategies, we need to open lines of communication between departments. In other words, we need to be agile.
The term "agile marketing" has been thrown around a lot lately as companies start to familiarise themselves with this new way of working. We've broken down exactly what agile marketing is, and how you can benefit from it – whether you're thinking about using agile strategies in your marketing or you just like to stay up to date.
What is agile marketing?

McKinsey & Company define agile marketing as "using data and analytics to continuously source promising opportunities or solutions to problems in real time, deploying tests quickly, evaluating the results, and rapidly iterating". Put simply, it means identifying your high-priority tasks and devoting all your energy to them during short, intensive periods of time, learning and adjusting as you go.
Although the strategy was originally developed for the software development industry, marketing teams have started applying agile principles too. And the results have been incredible.
While traditional marketing projects can take months to get off the ground, an agile marketing team can simultaneously manage hundreds of campaigns, testing multiple new ideas each week. In fact, agile marketing teams are thought to accomplish up to 40% more than teams using traditional methods.
The increased speed of agile teams also helps brands generate more revenue. Research conducted by MIT shows that agile organisations generated 30% more profit than non-agile companies.
Need-to-know terms

Like most strategies, agile marketing comes wrapped up in its own language. As you get going with agile ways of working, here are the key terms and roles you need to know:
Scrum team: An assigned group of 5-10 people responsible for carrying out agile initiatives.

Scrum master: The leader of a team, responsible for holding team members accountable for their productivity.

Sprint: The designated amount of time teams commit to complete a certain amount of work.

Sprint cycle: The 2-6 week time frame needed to complete a full sprint.

Scrum meeting: Also called stand-up check-ins. These are daily meetings for each team member to recap the previous day's activities, their plans for the current day and any challenges they face.

Burndown chart: A chart created during your team's sprint to show how much work has been done, how much is in progress, and how much still needs to be completed.

Sprint planning meeting: A time where the project manager, scrum master, and scrum team get together to assign work for the upcoming sprint.

Sprint review: A time to review what went well in the sprint and what didn't, as well as to address why work was or wasn't completed on time.

Velocity: How quickly a team can complete work within a sprint.

KPIs: Key performance indicators.
Preparation

Now that you know a little more about agile marketing terms, let's dive into what goes into adopting agile processes. There are some key guidelines your team should follow to make sure your agile strategy is a success, so it's important to have total buy-in among your teammates.
These guidelines include:
Clear goals

Having a clear understanding of what your team wants to achieve through its agile strategy is essential for ongoing success. Supporting data, analytics and a proper marketing tech infrastructure are all critical elements for establishing your marketing goals.
An equipped team

The team that carries out your agile marketing is the most important factor in the entire process. Here are some suggestions for creating your agile dream team:
Include 5-10 people at most. Your team should be small enough to maintain clear communication and work together as a group. Or, in the words of Jeff Bezos, teams should be small enough to feed with two pizzas.

Include cross-functional skills. Team members should have a range of skill sets, rather than coming from the same backgrounds and experiences.

A full-time focus on the agile initiative. Team members shouldn't have to handle their original positional responsibilities, so they can work together full time.

An appointed scrum master. The leader of your team will be responsible for setting priorities, managing backlogs, identifying necessary resources and facilitating sprints.

Implementation

Although you'll find your groove when you're determining what works best for your team, there are a few commonalities you should implement to make sure everything moves in the right direction.
For example, your team needs to work with your company's marketing executives and other key stakeholders to align your agile goals with the wider organisation. These overarching goals should centre around the elimination of pain points and the maximisation of conversion opportunities in customer journeys.
These goals will help you move into the next step of the sprint planning process: creating tasks. For each task, team members should design a testing method and identify KPIs to measure their efforts.
Once your team has finalised their tasks, the work should be prioritised based on two criteria: potential impact, and ease of implementation.
Sprint!

Working from the top down on the prioritised task list, your team should run tests in one to two-week sprints, applying newly developed approaches to target audiences.
What makes sprints unique from other methods is the demand that teams operate at extreme efficiency, with minimal lag time and a streamlined delivery process.
Review and repeat  

Using a centralised progress tracker, your team can report on the performance and results of each task. After review, the scrum master can establish processes for scaling the tasks that proved most successful, respond to feedback, and eliminate any unsuccessful tests. Within this expedited time frame, the scrum master should then reset priorities based on previous results so the team can get started on the next sprint.
Any company using agile marketing principles hopes to establish new, successful, and scalable methods of connecting with customers. By starting with a smaller initial team to test out your process, you can set your whole team up for success, and eventually create more agile teams as time goes on.
Written by Maddie Davis
Co-founder of Enlightened Digital