Jan 28,2013 Juno Ecommerce
Get the font sorted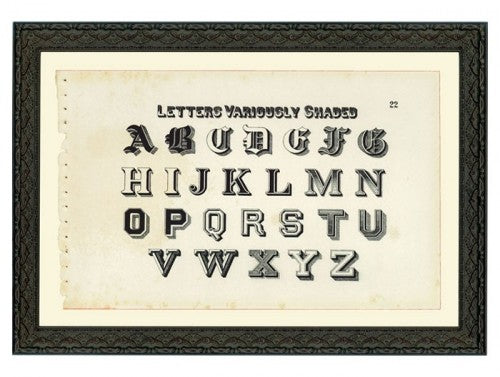 A good website can mean the difference between securing a customer and losing them to the competition, and given it's so vital it makes sense to put everything you can into your web design project. But, don't just think it's the big aspects that matter—even the finer details can make all the difference with the font you choose being a key consideration, so getting that sorted should be at the top of the agenda.
These days there are so many different types and styles of font to choose from that it can all seem a bit overwhelming to the novice designer, but that level of choice can be a huge advantage—once upon a time designers were restricted to a few basic fonts which led to very generic looking websites, but thankfully that's no longer the case. There are literally thousands of fonts available which means you can add a real edge to your design, with aesthetic appeal being just as important as functionality for a design that works on every level.
Of course, you still need to make sure you choose wisely and the right font for your needs depends on a number of different factors, with a few points of consideration being:
Put typography first. Different fonts work better with some designs than others, so it's often best to base your design choices on the typography so you can work outwards from there.
Do your research. It's important that you know the type of fonts available before you make your final decision, so always do suitable research to make an informed decision.
Don't go OTT. The sheer number of fonts available can leave you feeling like a kid in a sweet shop, but make sure to rein it in a bit—pick a couple of fonts (for example) and stick to them, unless you want the result to be chaotic.
Consider file size. You might want to strip out unnecessary characters to reduce the file size for a better overall experience, particularly as most web browsers won't accept them all anyway, but make sure to keep up with browser updates so you know what's accepted and what isn't.
Be selective. This is perhaps the most important consideration of all—you need to take your time deciding the font to ensure it works well for the content, the brand, the context and the site as a whole, and make sure to test across multiple platforms to ensure you've got the best possible results.
Typography is a core part of web design as a whole and getting it right can make all the difference to your site, so make sure to get the font sorted and you could soon get the results you're after.