Oct 31,2018 Shopify API
How to Get Your Site Ready for Black Friday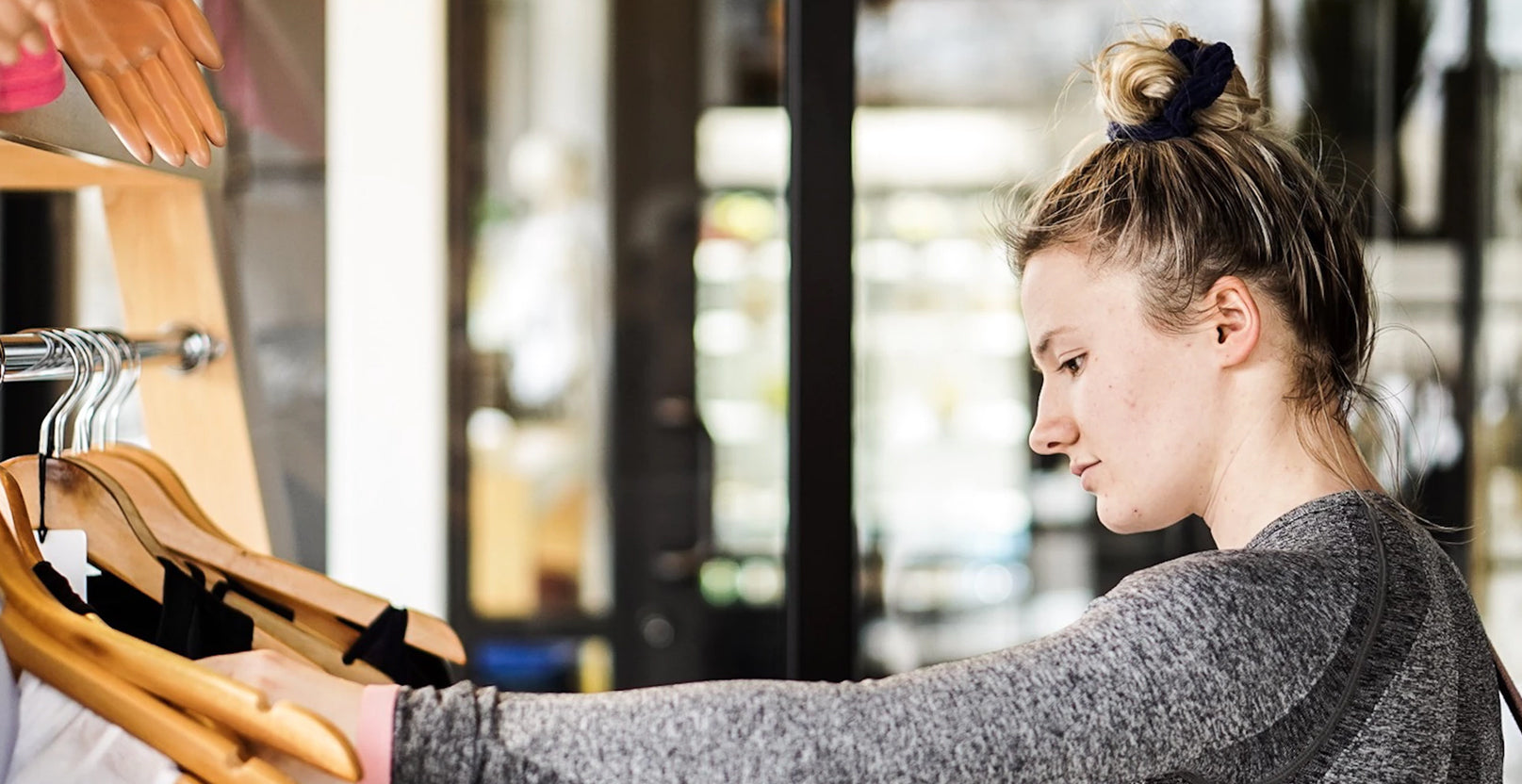 With Black Friday fast-approaching, brands of all shapes and sizes are deep in planning mode.
What started as a high-street struggle in American malls has blown up online, with many shoppers preferring to avoid the crowds and bag a bargain from the safety of their bedrooms. Black Friday 2017 saw £1.4 billion spent on online sales in the UK, up almost 12% from the year before.
With so much at stake, it's no wonder Black Friday makes brands panic. Although online retailers won't have to worry about being trampled by wild-eyed bargain hunters, their websites will feel the strain. Ever logged on to a site on Black Friday only to find the whole website has crashed?
Don't let that be you.
Here are our top tips for you to maximise conversion and keep your site standing throughout the Black Friday weekend.
It's all in the planning  
Nothing harms your customer loyalty like a sale gone wrong. So, before you even think about slashing prices for Black Friday, you need to make sure you've got the resources to handle it.
First things first, you need to make sure your warehouse is ready. That means ensuring you've got the extra inventory and staff in place to keep things running smoothly over the weekend. One extra step that Amazon takes is to pre-pack their sale items to make sure warehouse staff can get them out the door as quickly as possible.
Another thing to think about ahead of Black Friday is your internal communications. Don't forget, sales affect everybody in your ecommerce team, not just the marketing guys. Make sure your support and operational staff are kept in the loop about things like sale items, discount codes and offer timings.
Traffic spikes & website speed
Ah, the infamous Black Friday site crash. It's every brand's nightmare. So how do you stop it becoming a reality?
One of the most important things to do ahead of any peak sales period is to load test your site. Load testing involves putting your website under stress, testing its ability to handle large order volumes and traffic spikes. You can either use a load-testing tool like Artillery or WebLOAD, or simply hire a load-testing company.
Another thing you'll need to check is the speed of your site. Traffic spikes can have a huge impact on load times, so it's important to check your site's performance before any big sales. Tools like SpeedCurve and Google PageSpeed are a quick and easy way to make sure everything's up to scratch.
Your ecommerce platform also has a big impact on how well your site can handle peak sale periods, so get in touch with your provider and talk about their Black Friday processes. Luckily, Shopify is known for its robust servers and ability to handle traffic spikes. With 99.98% uptime and over 10,000 peak orders a minute, Shopify can handle all the traffic you can throw at it.
Plan your homepage & landing pages 
When it comes to Black Friday, customers move quickly. They want to know what you're selling, how much you're charging and exactly how to buy it within seconds of landing on your site. So it's important to tell them everything they need to know as soon as they hit your homepage.
Think about how you can guide users to your sale from your homepage. One easy way is to use banners to promote different offers, with imagery highlighting your store's biggest discounts. Use clear call-to-actions to tell users exactly what they need to do to shop the sale.
Simple UX
It's tempting to go a bit experimental with your UX design during sale periods, but Black Friday isn't the time to overcomplicate things. Customers want to buy simply and quickly, and anything that slows them down will negatively impact your conversion rate.
Make sure you stick to familiar and easy-to-use setups that will guide users through the buying process. One way to do this is to create a dedicated 'Black Friday' landing page for your deals, so customers won't have to hunt for their bargains.
Who ya gonna call?
You can plan and prep until you're blue in the face, and things can still go wrong. It might be a problem with one of your integrations, or it could be a third-party issue and completely out of your control. When that happens, it's good to have a backup plan.
Who's the first point of contact for technical issues? What's the contingency plan? How can you minimise the impact to your customers? Make sure everyone in your team knows the escalation process.
Winning with emails
A top-notch email campaign is one of the best things you can do to generate Black Friday sales. Reporting on Black Friday 2017, Shopify revealed that email had the highest the conversion rate of all sources, coming in at an impressive 4.29%. Search came in second, followed by direct and social.
With so much potential riding on those emails, it's important to get them right. Invest some of your design resource in creating a winning email series, including engaging content and clear subject lines. You can also use emails to recapture sales from any abandoned carts. 
Time to upsell
The Black Friday weekend frenzy gets people in the mood to spend, so make sure you're ready with a host of inviting upsells. Some easy ways to upsell include adding a minimum free delivery or next-day delivery spend, or by offering £10 off if a customer meets a certain spend threshold.
Another simple way to upsell is to add recommended products to your product pages. If you're a fashion business, you could also offer a 'complete the look' feature, allowing customers to shop what the model is wearing.
It's all mobile 
Every year, more and more customers are shopping from their phones. During Black Friday 2017, Shopify saw mobile shopping overtake desktop for the entire weekend, with mobile sales accounting for 64% of all Shopify orders. This was a 10% increase on 2016, which saw desktop overtake mobile on Cyber Monday.
During Black Friday 2018, brands can expect to see record numbers of customers shopping from their phones, making it more important than ever to have a stand-out mobile site. Try completing a few test orders from different types of phones to see how easy it is to shop from your store. Make sure you've got a responsive theme, quick load times and a simple, mobile-friendly design to give your customers the best shopping experience possible.
Don't neglect Cyber Monday
Although it's a much newer event, Cyber Monday is quickly catching up to Black Friday in terms of sales. Make sure you don't go crazy and blow all your deals on a single day. Spread offers out over the entire weekend, with emails and retargeting ads to remind customers of upcoming discounts.
The countdown starts now 
Black Friday 2018 lands on 23 November. Make sure you and your site are ready.
Looking to make more money online? Get in touch and chat to us about marketing strategies, web design and site improvements. We'll sort you right out.