Aug 26,2020 Juno Ecommerce Ecommerce Marketing Shopify
How to leverage social media for your Shopify store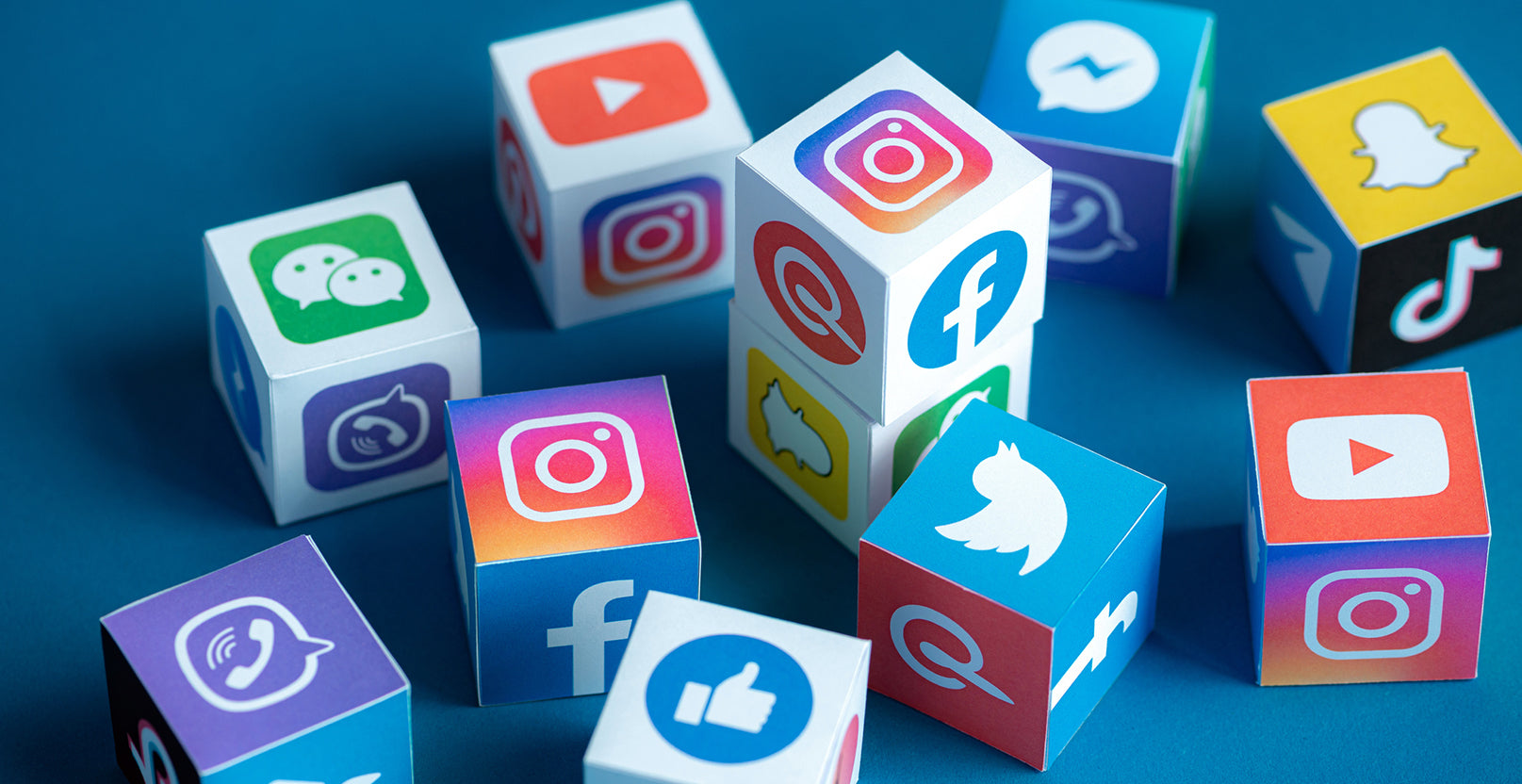 In 2020, the internet plays a big role in our everyday lives, whether that's for personal or commercial reasons. And, lately, social media platforms have become the biggest part of it. These days, social media is essentially an online society. According to Review42, more than three billion people are expected to be on social media by 2021. We use social media for everything, from consuming world news to staying connected with our family and friends.
Because of this ubiquity, social media platforms have become an essential place for brands to build relationships and improve customer engagement. Social media allows brands to easily promote themselves to their targeted audience, share their latest news, and offer discounts and incentives. It's an endlessly powerful tool for online merchants today, and in this article we're going to cover some key steps to help you leverage social media for your Shopify store.
1. Choose the right social media platform
First things first – you need to find the right social media platform. This will entirely depend on your target audience, because you'll need to make sure you choose the platform that best suits your brand's demographic. Before deciding on a platform, it's important to identify your perfect buyer persona, factoring in age, gender and lifestyle to create your ideal customer.
Source: hootsuite.com
If you're just entering the world of social media for your online brand, you're probably considering the most popular platforms like Facebook, Instagram, and Twitter. These are perfect to start with, but remember there are other platforms worth paying attention to – such as Pinterest, Snapchat and TikTok, for example. For a well-rounded approach, it's a good idea to set up accounts on every platform your customers use.
Some platforms, such as Instagram, have the dual benefit of making the shopping experience easy and comfortable by allowing customers to buy products without leaving the platform. This feature not only makes shopping fast and convenient for customers, but it also gives online stores a new channel for sales. However, not all types of products can be sold on Instagram, so it's worth having a look through the platform's guidelines before you make your decision.
2. Create useful content
Creating useful content for your customers is the most effective engagement strategy out there, and will help bring a lot of valuable traffic to your Shopify store. And there's no better way to share it than on your social media platforms.
There are endless options for useful content creation, including sharing the latest news from your brand, letting customers know about upcoming sales, running giveaways, writing informative posts about your products or industry, and creating immersive and inspirational lifestyle imagery. But without a doubt, the best way to engage with your customers is through video content. According to Wyzowl, video will soon represent 80% of all online traffic. 
Fortunately, video content is easy to create. You could shoot some behind the scenes moments, tell your customers the story of how you started your online business, show people how to properly use your products, film lifestyle videos of your products in action – the possibilities are limitless. 
3. Influencer marketing
Influencer marketing is one of the best ways to promote your business on social media. Because influencers have already built their user base, it's an effective, easy way to capitalise on their following and reach out to new customers. As of 2020, it's becoming an increasingly popular marketing strategy, bringing in major traffic to your online store with minimum effort. It's also one of the most effective forms of marketing for SEO, as the links from influencers' social media pages have significantly high authority. 
Source: instagram.com/allchloerose
There are a lot of services that can help you to find the influencer that fits your brand. Whoever you decide to use, just make sure they have a high engagement rate, and that their values align with those of your brand – this will save you from getting in any hot water with the press. 
4. Use your reviews
With an overwhelming 77% of shoppers consulting reviews before purchasing a product, utilising your reviews is an easy, effective way to build trust in ecommerce. And with so many online shops to choose from, reviews help tempt first-time customers towards your brand, and away from your competitors. To get more traffic from your social media platforms, share your best reviews with your followers, adding photos and even tagging the person that wrote it. 
5. Interact with your followers
It's not enough to get your customers to follow you on social media. To really maintain an active online presence, you also need to interact with them. You can do this by following them back, commenting on their photos (especially if they tag your brand), and sending them news and product recommendations that they might like. The online world full of bots, so being real and personal with your audience is a guaranteed way to make your brand stand out.
Try to keep your social media audience interested in the content you provide, and remember that no one likes too much self-promotion – you actually need to connect with your customers, listen to their opinion about your brand and answer their questions.
It's also important to know who your followers are on each platform; this data can show you your buyer persona and what demographic groups are interested in your products. You can use this information in future marketing planning.
6. Targeted ads
If you want to reach a specific group of people and connect with users outside your follower base, you can run ad campaigns on your social media pages. Ad campaigns can either be organic or paid. Paid campaigns get you more traffic and drive more sales, while organic can't get a maximum reach, so factor this into your decision. Different platforms have their own ad campaign rules, but mostly you just choose the audience (age, preferences, location) and choose a budget. Once you've run your first campaign, analyse the results; this will help you to create better campaigns in the future and direct more customers to your Shopify store.
Summing it up
Today, social media is its own unique world that allows Shopify merchants to engage directly with targeted audiences and improve the experience that customers have with their online brand. Try to leverage social media for your Shopify store and see how much traffic and revenue it brings to your business.
This article is a guest post by Aida Kubatova. Aida is a Content Strategy Manager at Growave. She believes in the power of ecommerce and loves online shopping herself. Every day she creates useful content to help entrepreneurs around the world to learn more about the latest news and innovations from the world of ecommerce in order to grow their online business.