Nov 27,2019 Shopify API
How to write effective Instagram captions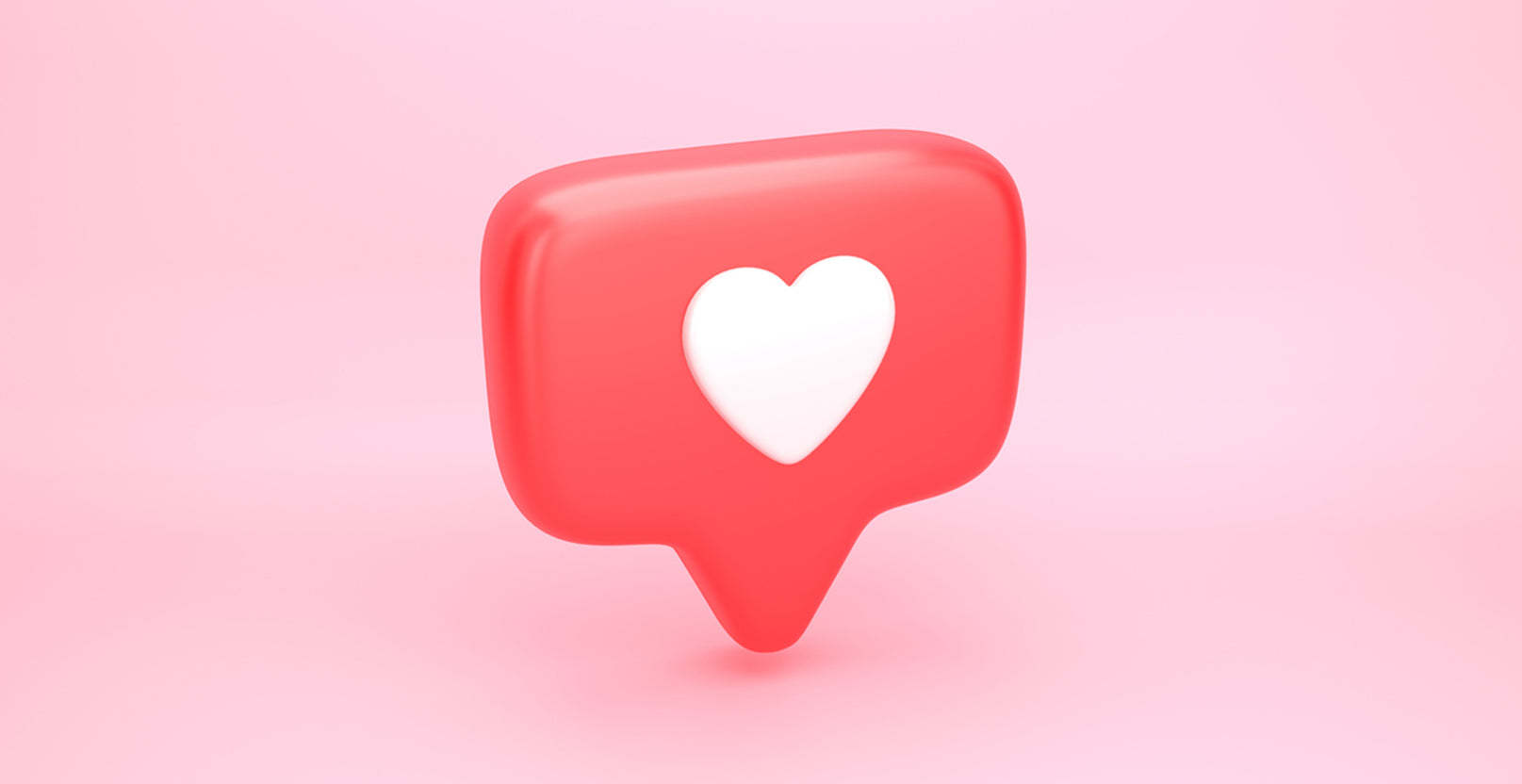 If you're a brand – or, indeed, a human with a pulse – you're probably already on Instagram. With over one billion active monthly users, Instagram's reach is impossible to ignore. As a marketing strategy, it's become so omnipresent that when a brand leaves Instagram, it makes headlines everywhere. 
But, despite its ubiquity, not all brands get Instagram right.
One mistake brands often make is relying too heavily on the visual element of their posts – getting distracted by gorgeous, immersive imagery and ignoring their social copy altogether. 
Which brings us to today's topic: Instagram captions. We're talking top-tips and best practices to make sure you're brand's Instagram posts are as good as can be. 
Why are Instagram captions important? 

A great image grabs your followers' attention – but an engaging, thoughtful caption is the thing that helps your posts go that extra mile. Not only is it a chance to add context and show off your brand's personality, but it also works to improve your engagement – which means your posts are more likely to show up in users' feeds. 
Instagram captions can also be a great way to drive more traffic to your website. By giving you the opportunity to tell customers how to buy your product, subscribe to your service or enter your contest, you reduce the chance of someone scrolling right by your pretty content.  
Some brands have even managed to make Instagram their foothold – using creative posting and captions to build a following and gain the traction they need to get their business rolling. Like YouTube did for Gymshark, a good Instagram strategy has helped brands like Glossier, Ohh Deer and Lucy & Yak earn a cult following that's catapulted them into success.
With that in mind, here are some ways you can better utilise your Instagram captions. 
9 tips for optimising your Instagram captions
1. Know your audience 

A billion users. That's a lot. Which ones are you talking to? Knowing your audience is important for any marketing strategy, but it's especially important on Instagram. How old are your followers? Which generation do they fit into? What content are they consuming on a daily basis? What brands do they engage most with? 
Use your follower list to do some research and create a customer persona. Get as nuanced as you can without getting tunnel vision – for example, 'millennial woman' is too vague, but '27-year-old millennial vegan woman earning £32K and living in Shoreditch' is way too specific. By getting a broad sense of who your followers are, you'll be able to include the references, news pegs and quotes that resonate with them. 
2. Know your voice 

Once you know who your audience is, you'll be able to get a better grasp on what your brand's voice should be. This might be something you've already established across your site, or you might need to loop in some copywriters to help you boil down your brand's tone. 
Your brand's voice on Instagram shouldn't necessarily be the same as your brand's voice everywhere else. Most people use Instagram as a light, aspirational way to enjoy their coffee break. This isn't LinkedIn – they're not there for a sales pitch. 
But that's not to say you shouldn't have a distinctive voice. Your tone on Instagram should simply be a lighter, more casual version of your brand's voice. It should still be recognisable as you, but a more informal you. Most of all, it has to sound human. Nobody is on Instagram to engage with bots. 
3. Make the most of your first sentence

You can have the most wonderfully written caption in the world, but hundreds of people are still going to scroll right past without reading the whole thing. Make sure you get whatever important information you need to get across in your first sentence – whether that's a product launch, a sale or simply an interesting tidbit. 
Don't forget, Instagram cuts captions off after three lines of text – not everyone is going to have time to hit 'more' and read the rest of it. Leave the least important info – 'link in bio' messages, hashtags, mentions, etc – to the very end and front-load your caption with the juicy bits. 
4. Pay attention to length 

Instagram allows you to write up to 2,200 characters in your captions, which is pretty hefty – especially compared to Twitter's measly 280. This space for musings, combined with Instagram's enormous reach, has led some people and brands to treat their Instagram profile as a mini-blog – often with great success. Profiles like Humans of New York, National Geographic and Airbnb all champion long, story-driven captions, adding context to their exceptional and immersive imagery. 
Conversely, a witty, intelligent one-liner can be just as impactful as an essay-length caption, so it's important to find the balance. Don't use 100 words when 10 will do, but don't rely on short captions if you've got something great to say. 
If in doubt, keep it brief – just don't lose the story for the sake of being short and snappy. 
5. Include a strong call to action

What's your goal with this post? What do you need your followers to do? Whatever it is, make sure you let them know in the caption. The most common calls to action are directions that move users to your website, such as 'Tap to shop', or 'Click the link in our bio', but you can opt for a variation. With a strong CTA, you stand a better chance of turning those likes into sales. 
6. Add value 

Don't think of your Instagram caption as a way to advertise your products – think of how they can provide genuine value and interest to your customers. If you're a fashion brand, this might look like including a comment on a particular trend, or highlighting what occasion the outfit you're showcasing would be great for.
One easy way to provide value is to move your customers in some way – whether that's to make them smile, laugh, emotional, or just to feel interested and engaged with what you're saying. Make it all about them, and leave your brand out of it as much as possible. 
7. Tell a story

This isn't going to work for every single thing you post on Instagram, but it's a good rule of thumb when you're thinking about your social media strategy. Our lives are saturated with ads – to the point where we can sniff out an ad, even if it's disguised as something else. But storytelling – that never gets old. 
Use sensory words and emotive language, and include anecdotes or advice where relevant. Paint a picture in your follower's mind – something that adds to the actual picture you're posting. Don't just say 'Glitter Mini Dress'. Say 'A gorgeous glittery mini to make your night sparkle. Pair with a faux fur coat, winged eyeliner and a glass of prosecco.' 
8. Maximise engagement 

Instagram cares about engagement. It's not just about how many followers you have – Instagram wants to know that those followers actually care what you have to say. Since ditching the chronological feed in 2016, this is how the platform decides where to rank your posts in your followers' feeds.  
The key is to get people liking and commenting on your post – not just using the link or tapping to shop. Give every post a purpose: ask a question to spark a conversation in the comments or hold a giveaway that encourages users to tag their friends. 
9. Use hashtags, but don't overdo it

After almost a decade in existence, people have wisened up to those classic Instagram tricks that encourage likes, follows and discoverability. The perfect example of this is hashtags.
Instagram allows you to include up to 30 hashtags in a caption, and you should absolutely utilise the hashtags most relevant to your post – but don't overdo it. Users expect to see a few relevant hashtags in captions, but including dozens of vague, generic hashtags is like having 'SPAM' stamped on your forehead. It comes across as immature, like you're committing a blatant social media faux pas. 
To be safe, stick to no more than four hashtags per post.   
Do it for the Gram

Instagram is a pervasive part of modern existence. It's not guaranteed that all your customers are glued to their Instagram feeds – but you can't afford not to be. Be thorough with your strategy, draft carefully thought-out captions, and invest plenty of time of energy into making your Instagram profile the best it can be.
Now you've got the caption side of things nailed down, why not think about influencer marketing? Here are seven ways you can win big with your influences.