Mar 04,2020 Juno Ecommerce
How to write the perfect product description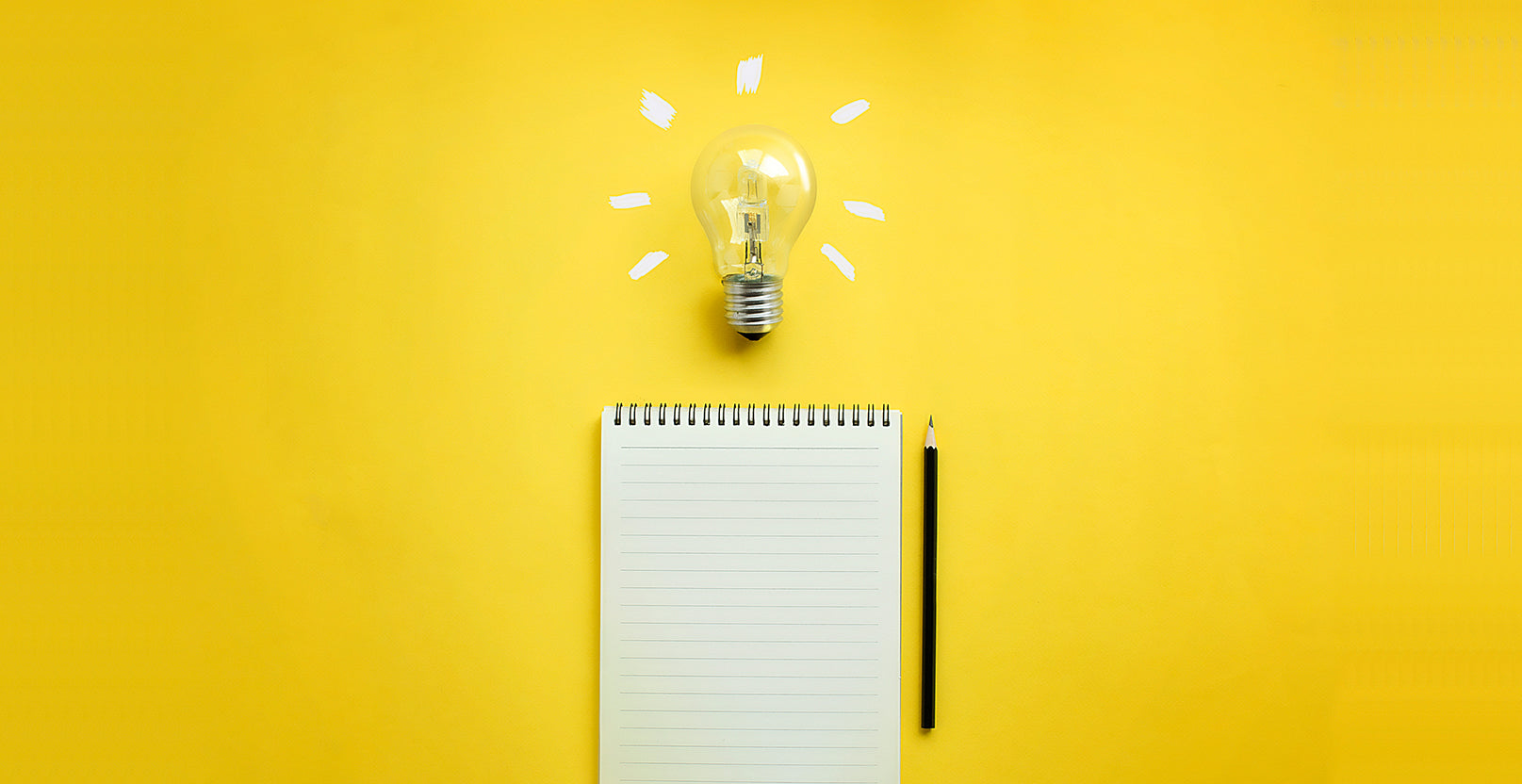 So, you've gone through the effort of attracting your customer, guiding them through the sales funnel and now, finally, they're on your product page. All that's left for them to do is buy. But why should they? 
Online shopping doesn't offer the same immersive, concrete experience that traditional brick-and-mortar retail stores do, which means you have to work harder to help customers visualise your product. It's not enough to lay out a bullet-point list of features. Customers want to know why they should part with their cash.  
That's what your product description is here to tell them. 
What is a product description? 

As you might have guessed, a product description is the descriptive copy you find on a product page. It normally details what the product is, along with any benefits associated with it and any extra details – such as size, material, warranty or instructions.
Why are product descriptions important? 

Product descriptions are important for a myriad of reasons. Aside from the fact that Google will penalise you if you have a load of webpages without any text on them, product descriptions help you rank for relevant keywords, educate customers and lay out the benefits your product offers. 
Most importantly, product descriptions help you win the sale. It's like the blurb on the back of a book – it tells customers exactly what your product is and, crucially, why they need it. 
10 tips for writing product descriptions that sell 

1. Know who your ideal customer is

Maybe your brand's target customer varies depending on the product. Maybe your entire product range is targeted at men under the age of 25. Either way, it's likely you've already done stacks of research into who your brand's overall buyer personas are.  
Now, apply that to your product descriptions. Really think about who will be buying a product, and why. How old are they? Will they be buying it for themselves, or as a gift? Talk directly to your customer, and let that inform your copy. 
2. Celebrate your brand's voice

You should already have a concrete idea of what your brand's voice sounds like. If not, you've got some work to do. I'll wait.
Once you've got your brand's tone of voice defined, writing product descriptions becomes world's easier. Your descriptions should celebrate this unique voice, with copy that your audience will recognise as your brand. But above all else, your descriptions should be easy to read – whether your brand's voice is light and quirky or serious and professional, it should still sound human. 
Ben & Jerry's is a great example of a brand nailing their tone of voice:
3. Write your own

If you only sell own-brand products, you have no choice but to write your own product descriptions. But if your site sells other brand's products, that brand will often provide you with a description, which can seem like an easy way out of having to write one yourself. 
However, it's likely the brand will have sent the same product description to every vendor that sells the product, which means dozens of sites will have the exact same text. Aside from the fact that Google will penalise your site for having duplicate content, it also makes your brand seem unoriginal. Plus, these descriptions are often fairly short and are written without your audience or tone of voice in mind. To make your product descriptions really work for you, it's always better to write your own. 
4. Lead with the benefits

Regardless of what you're describing, it's always important to lead with the benefits. These might be immediately obvious, like a bread maker that lets you choose when the bread is ready, meaning you always wake up to freshly baked bread. Or they might be more subtle, like a jumpsuit that's comfy enough for casual wear but also looks great dressed up with heels. So, have a think about what your product offers and why it will improve your customer's life, and weave that into your copy. 
Don't forget – benefits aren't the same thing as features. It's fine to include features in your product descriptions, but don't mistake them for benefits. In reality, the customer only cares about features if it's clear what's in it for them. 
Here's an example from the Dyson Supersonic product description:
Feature: "Includes Air Multiplier technology".
Benefit: "For fast drying and precision styling". 
If in doubt, use the 'so what?' test. For example, "The Hydro 4000's rapid blades mow your lawn in half the time it takes a regular mower, (so what?) giving you more time on those glorious sunny weekends (so what?) to kick back and do absolutely nothing. Bliss." 
5. Tell a story 

All copy should tell a story, and this is especially important in your product descriptions. After all, it's meant to be descriptive.  
The easiest way to do this is to tell the story of your customer's life once they have your product. What will their life look like then? How will it be better? How will they be feeling? You could also talk about what their life looked like before they had the product, detailing a specific struggle that this product solves. 
Here's an example: 
"Say goodbye to the 'jeans and a nice top' conundrum. This navy boiler suit is your all-in-one ticket to effortless style, looking just as good with chunky white trainers and a scrunchie as it does with heels and hoops. Style with a clutch and a red lipstick, and you're good to go."
While it might not seem like it, this description has the markers of a great story: a conflict (the fashion conundrum), and a resolution (the boiler suit). By describing what the jumpsuit can be worn with, and how easy it is to style, the reader automatically visualises themself wearing it. 
6. Use sensory language

If it makes sense for your product, try and include some sensory language in your description. Whether it's touch, taste, sight, sound or smell, engaging your customer's senses is an easy way to get them visualising your product. For example, Galaxy describes its chocolate as "smooth and creamy chocolate lovingly created to melt in your mouth", which has you immediately thinking about how the chocolate would feel on your tongue as you eat it.
Obviously, it's much easier to include sensory language when you're talking about food or drink – but you can also find ways to incorporate it in descriptions of perfume, body care products, makeup, haircare, clothes or fabrics. Think 'soft cotton', 'smooth as silk' or 'velvety soft'.  
7. Make it scannable

It's unlikely customers will sit and read through your whole product description, especially if it's presented as a wall of text. Alongside your main description, consider highlighting the key benefits of your product with subheadings, bullet points and images. Use a variety to make your descriptions as visually interesting as possible. 
Here's a great example from Innocent: 
8.  Optimise for search engines 

Like most things on your site, you'll need to optimise your product descriptions for Google. To do this, there are a few things you'll need to consider: 
Keywords: Use tools like Google's Keyword Planner or SEMrush to find which keywords to include in your descriptions. For example, if you're selling a navy boiler suit, you'll want to include the term 'navy boiler suit' in there (duh), but you also might want to include terms like 'cotton', 'tailored', 'women's', or 'vintage'. But remember, don't keyword stuff! Try to include the relevant words organically. 
Meta data: Once you've written your product description, use that to create your meta title and description. Make sure you include the main search term (usually the product name), as well as any other relevant keywords. You've got 60 characters to play with for the title, and 160 for the description. Don't skip this step! Writing specific meta data is always better than letting Google pull out whatever details it thinks are relevant. 
Google Shopping: With around 56% of shoppers using Google for product discovery, advertising your products on Google Shopping is one of the best things you can do for your brand's SEO. To do this, you'll need to set up a Google Merchant Center account, which you can do here. 
9. Use images & video 

It goes without saying that you should include both product and lifestyle images alongside your product description. But as well as having a scroll-through selection of images next to your core description, you could include more images below the fold, effectively creating a more immersive, visually interesting experience. 
Here's an example from Benefit: 
If you have the resources, it's also good to include videos on your product pages. Whether that's an advertorial-style video or a short catwalk clip, videos help your product descriptions work harder to convert customers. Brands like ASOS, Urban Decay and Benefit are all seeing huge success from this. 
10. Know when to go big

Sometimes, it's good to go big. If you've got an important flagship product or an exciting new product, try to think beyond the standard product description. Use images, videos and text in a staggered layout to create a storyline throughout your product page. 
For inspiration on creating out-of-this-world product pages, you can't do better than Apple:
Obviously, it's a lot of effort to design a unique landing page for every product, so save this for your bestsellers!
Make your product pages work harder

Need some help jazzing up your product pages? Get in touch! Our designers, developers and copywriters are second-to-none, and they'll work with you to make your product descriptions as good as they can be.