Mar 06,2019 Shopify API
Juno's Shopify Plus success stories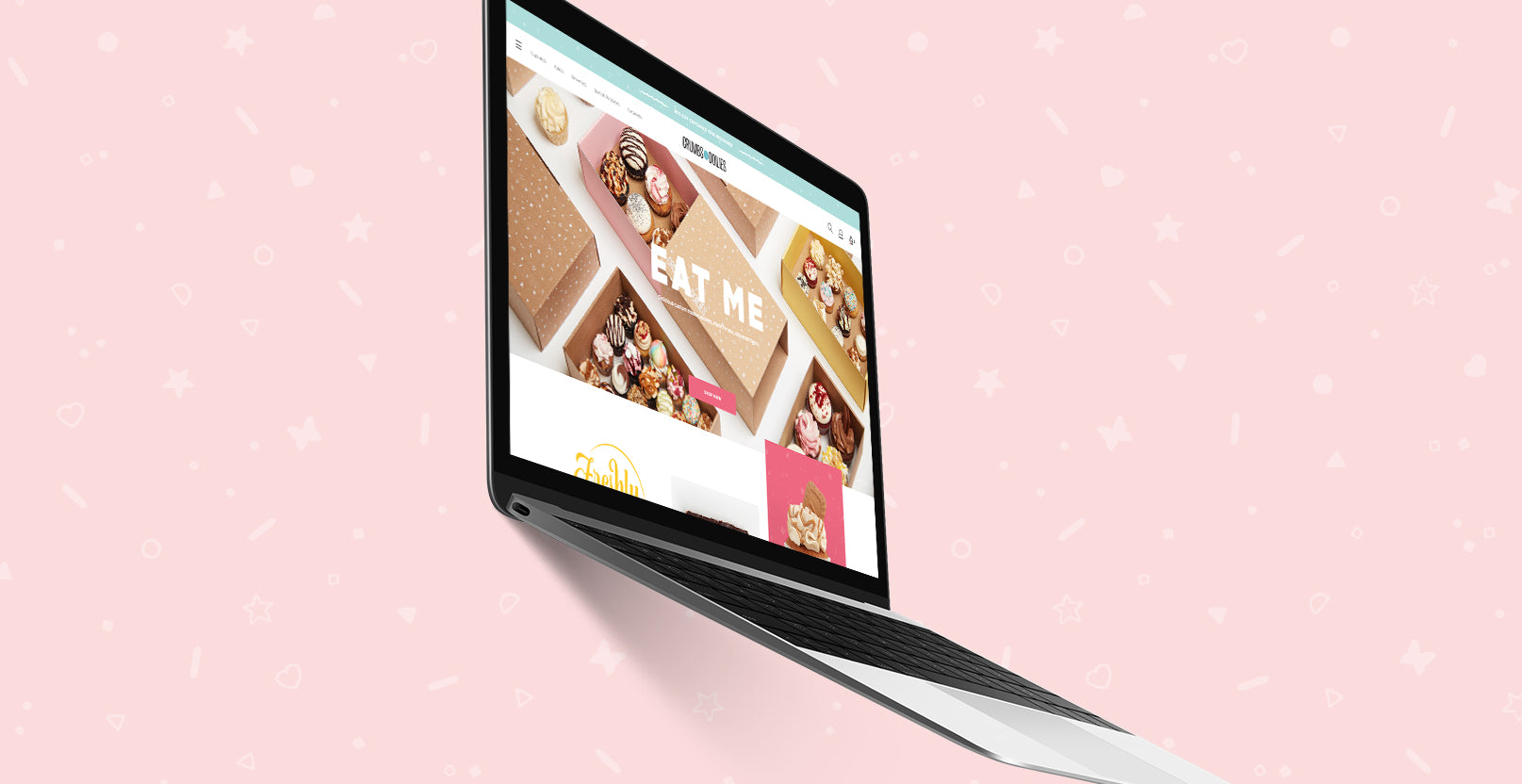 Moving to Shopify Plus is a big decision. How could it not be? In a world where online shopping is overtaking the high street, your online shop is your storefront. It's what turns leads and browsers into lifetime customers.
But with so many ecommerce platforms to choose from, you need to know that Shopify Plus is the right choice for your brand. Luckily, there are heaps of stories from companies making a success out of their Shopify sites – from growing businesses to global brands.
The reason we champion Shopify Plus is simple: we love it. And so do our clients. Don't believe us? Here are some stories from the brands we've helped replatform to Shopify Plus. 
Hanon
The win: A 60% increase in organic traffic
A load of traffic and plenty of orders is every business owner's dream, but for the founders of Hanon, it was turning into a nightmare. Their old, custom-built platform just couldn't keep up with how fast their business was growing. The site was outdated, the processes in tatters, the platform crumbling.
We moved Hanon onto Shopify Plus, building them a clean, easy-to-use site that encompassed the brand's urban edge. With an uber-cool, responsive design and a flawless customer journey, the site's conversion rates started to shoot up.
Once the new site was live, we helped Hanon utilise Shopify's cart-abandonment recovery, sending automatic emails to customers who abandoned their orders. Keeping things on brand, we made sure these emails were packed with Hanon style. To make things run even smoother on their new site, we also set them up with Shopify Flow, an ecommerce automation app that works to increase efficiency by automating repetitive tasks and reducing workflows.
Thanks to their new site and a coordinated content strategy, Hanon have seen a huge 60% increase in organic traffic compared to the previous year. And with their targeted abandoned-cart recovery, they've had a 17% reduction in abandoned orders.
Most importantly, they have a slick, responsive site that can cope with the brand's massive success. Now, Hanon can focus on launching new marketing strategies and pulling in more traffic, knowing that their site won't stagger under the weight of all their new business.
John Norris
The win: 15% increase in year-on-year revenue
John Norris are an internationally-renowned country clothing and fishing brand, with a popular store in the heart of the Penrith. Although their business was flourishing when they approached us, they didn't feel proud of their outdated website. Floundering on an end-of-life Magento 1 platform, they were spending all their time on critical fixes, trying to keep the site alive.
Because they didn't feel passionate about the site, they weren't investing energy into it. They wanted a website they loved; one that inspired them to grow the ecommerce side of their business.
We built John Norris a new Shopify Plus site, with a beautifully functional design that celebrates traditional British style. The business now has a real edge over other country brands, most of whom are sporting woefully outdated sites.
It's been almost a year since we launched the new John Norris Shopify Plus site, and the brand's revenue has grown almost 15% year on year. But best of all, the team at John Norris are enjoying a better quality of life, with heaps of extra time to invest in their growing business. And we're supporting them every step of the way.
Ally Capellino
The win: 30% increase in conversion rate
Ally Capellino came to us with an outdated, end-of-life Magento 1 site, and asked us to pump some life back into it. We created a brand new Shopify Plus site that truly encompassed the Ally Capellino brand: understated, functional and oozing style.
Stumbling under the weight of their old platform, we helped Ally Capellino launch their new Shopify Plus site at the most pivotal point in the year: the Christmas trading period. We made their transition to the new site smooth and simple, resulting in a huge increase in sales for the brand over December.
Since the launch of their new Shopify Plus site, Ally Capellino have seen a massive 30% increase in conversion rates, along with more organic traffic and a boost in revenue. Best of all, they now have a beautiful, easy-to-navigate site that provides a world-class customer experience.
Crumbs & Doilies
The win: A delicious theme with on-brand animations
The Crumbs & Doilies site is a true testament to the wonderful things you can achieve with Shopify Plus. Moving from a custom-built, non-transactional platform, Shopify Plus has helped them transform their business and expand to selling online as well as from their London stores.
Crumbs & Doilies' colourful cakes are incredibly good-looking, so we designed them a site that's equally attractive. The homepage immediately immerses you in a gorgeous pastel colour theme, with tempting product imagery and a clear call-to-action. Layered imagery and a zig-zagged product carousel keep the layout unique, and an embedded video section lets customers see the latest videos from the brand's founder, Cupcake Jemma.
Instead of an ordinary shopping basket, they have a cupcake that spins when you move your mouse over it. At the footer, a quirky 'This Way Up' arrow directs customers back to the main part of the page. As the icing on the cake (pun intended), an animated pull-out menu shows a moving background of tiny stars, hearts and other cute shapes.
From animated features to a delicious design, Crumbs & Doilies' new site celebrates the brand's tasty treats in a spectacular fashion.
Chinti & Parker 
The win: 28% increase in conversion rate
Chinti & Parker were looking to replatform from their Magento 1 site, which was approaching its end of life. Maintaining their old Magento store was eating up their resources, and they wanted to reinvest those lost hours into their marketing strategy. So we moved them onto Shopify Plus.
Chinti & Parker aren't your average high-fashion cashmere brand. What started as a way to reinvent the cashmere market has now garnered a customer base of celebs, including fashion-icon Alexa Chung. As a luxury brand "with a twist", we built them a Shopify Plus site celebrates everything that makes them different.
Their new Shopify site sports a minimalist, classic design, with colourful quirks and animated flourishes that hint at Chinti & Parker's playful personality. Towards the bottom of the homepage, doodle-like hits of colour elevate the otherwise minimal design. An animated looping line draws attention to the brand's email sign-up box, with large, colourful text above reading 'HELLO HELLO'. Deeper into the site, rich content such as lookbooks and cashmere care guides help to inspire and convert the brand's customers.
Since their launch in late 2018, Chinti & Parker have seen an impressive 28% increase in conversion rates. Now, the brand are starting to use the Shopify Plus platform to open pop-up stores in London, where fans can come and immerse themselves in the world of Chinti & Parker.
Interested in working with us?
We don't just build extraordinary Shopify Plus sites. We work with you to transform your brand experience, with integrated campaigns and targeted marketing strategies to help you win more customers than ever before. If you're looking to expand your business and increase your revenue, get in touch today.