Feb 05,2013 Shopify API
LAUNCH: Microsoft Dynamics NAV and Magento Integration for Graham and Green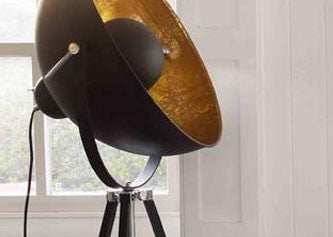 Juno are committed to creating websites that are as visually stunning as they are practical, keeping in mind the needs of the end user as well as the business to offer the ideal combination of functionality and performance. That's why we not only focus on the more aesthetic aspects of the design process but make sure to incorporate high-end software and business management tools as well, and Graham and Green is the latest company to take advantage of our expertise.
THE COMPANY
Graham and Green is a luxury interior design firm that sources truly stunning pieces from across the globe, covering everything from bedroom furniture and kitchen accessories to mirrors, lighting and gifts. Inspired by travel and a love of contemporary and tradition combined this is a company with its own distinct personality, and it's one we wanted to portray in the design of the site as a whole. But, given that the company has two bricks and mortar shops as well as an online store we needed to incorporate an additional level of functionality to ensure everything flowed between their multi-channel environments, and that's why we implemented Microsoft Dynamics NAV.
THE SOLUTION
Microsoft Dynamics NAV is a solution that's been specifically designed for small and medium sized businesses that want to combine their intelligence, communication and collaboration tools in one central system, offering complete transparency and ease of use across every area of the business. That's exactly why we chose this system for Graham and Green. We've integrated this system into their Magento ecommerce platform to deliver the results needed, boasting high-level business management functionality that can help maximise business performance across the company, ultimately meaning the end user gets a great shopping experience whilst the business gets the level of efficiency and continuity required. We're proud of the results we've achieved with Graham and Green and we think you'll be impressed with what you see, so if you want to know how we can do the same for you make sure to get in touch and see for yourself.