Aug 28,2019 Juno Ecommerce
Oneskee launch their new Shopify site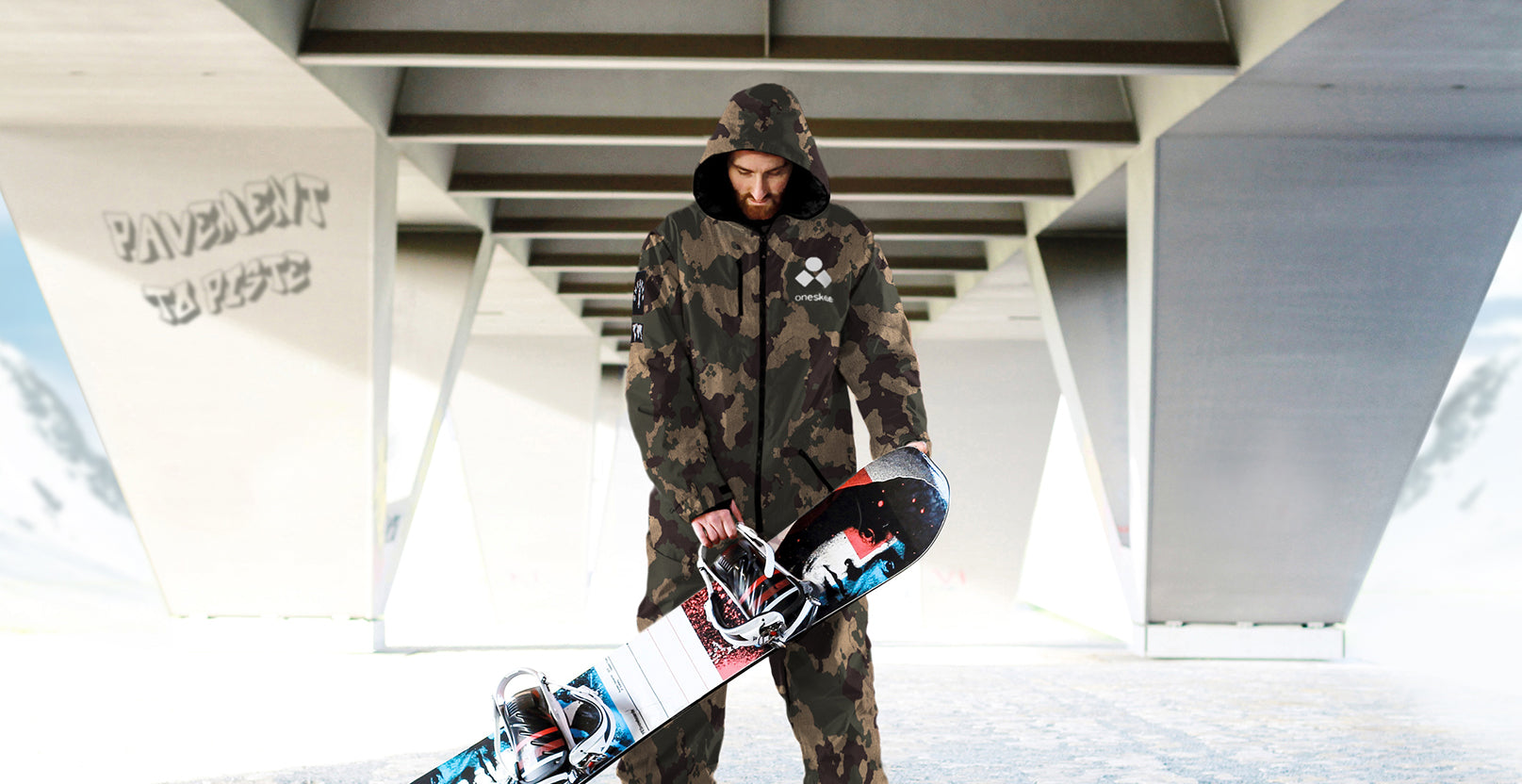 We're stoked to announce the launch of the brand new Oneskee website, now live on Shopify – complete with a gnarly new design.
After some time battling bugs on Magento, the Oneskee team realised they didn't actually need the platform's complex functionalities – or the problems that came with them. It was time to move. Wanting an easy-to-use platform without compromising on speed, security or scalability, they opted for Shopify.
What's a Oneskee?
Oneskee is the home of one-piece ski and snowboarding suits. The onesies built for snow. Since 2014, the brand has been bringing the one-piece style back to the slopes – and people are loving it. Now selling in over 50 countries, customers are donning their Oneskees in ski resorts all over the world.
In short, Oneskee is ready to throw down.
Points for style
Having successfully broken into the discerning winter sports market – standing up against industry-favourite brands – we wanted to make sure Oneskee had the branding to fit. Replatforming the site gave our designers the perfect opportunity to do just that.
Oneskee pride themselves on creating products that possess the 'right balance between style, comfort and performance', so we took the same approach with their site. Now, Oneskee are enjoying an enviably stylish design and a comfortably intuitive customer experience, all wrapped up in Shopify's solid performance capabilities. 
Moving to Shopify has given the Oneskee team more control over their site, meaning they don't need to spend their time and money on bug fixes and site updates. These resources can now be directly invested back into their business. 
Look out! Oneskee is ready for an avalanche of sales.
Juno + Shopify 
Whipping up good-looking sites that dazzle customers is our day job. From bespoke themes to animated features, we build websites that encompass and celebrate your brand. And with ongoing design, marketing, SEO and growth support, we'll keep taking care of your site, even after your launch.
Got a project you'd like to discuss? Get in touch here.