Jul 28,2020 Juno Ecommerce Design Development Ecommerce Marketing Shopify
The best apps to help you stay productive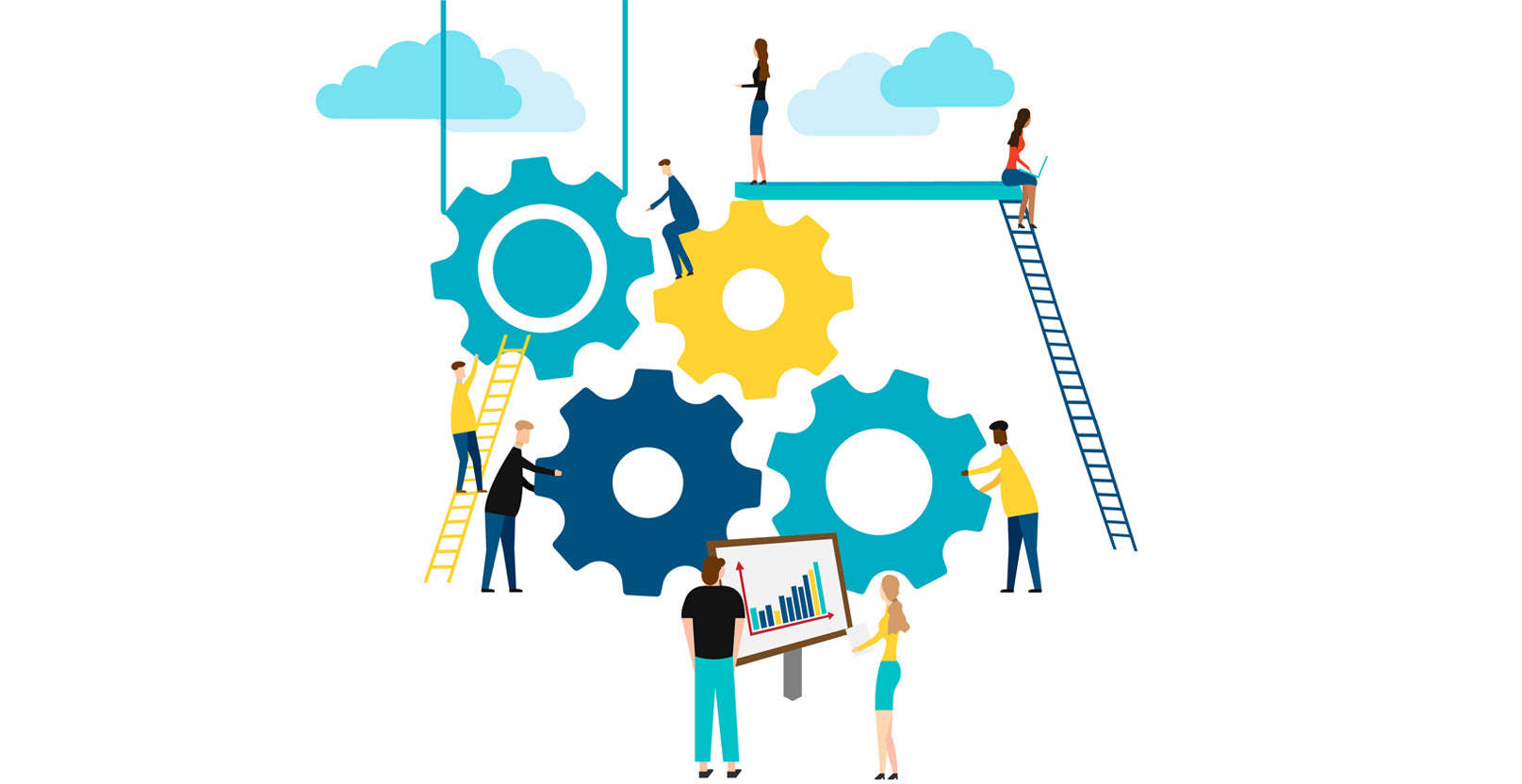 With more and more businesses switching to remote working, productivity is a hot topic on everyone's minds. How can bosses monitor productivity from afar? How can employees stay focused while working from home? How can any of us stay organised as the lines between work and life get ever-more blurry? 
Well, just like most things in modern existence, there's an app for that. In fact, there are thousands.
Here's a smorgasbord of our favourites. 
1. Tomato Timers
Source: Tomato Timers
If you're a seasoned procrastinator, you may already be familiar with the Pomodoro Technique. If not, now might be the perfect time to get acquainted. 
Developed by Francesco Cirillo in the late 1980s, the Pomodoro Technique is a popular time management method that uses a timer to break down work into 25-minute intervals. At the end of each interval, you're awarded a five-minute break. After four rounds of this, you're afforded a longer 15-minute break, after which you start the process again. 
By condensing work into short, productive intervals, the Pomodoro Technique is the ultimate answer to serial procrastination. With that five-minute break in sight, you've got something to keep you motivated for those 25 minutes of solid work. Then you can reward yourself with a coffee or a quick scroll on Instagram! 
There are dozens of apps devoted to the Pomodoro Technique, so all you really have to do is pick your favourite. I like Tomato Timers – it's free and easy to use, the alarms are bright and friendly, and there's a separate to-do list section to tick things off as you go.  
2. LastPass
Source: LastPass
Every workday (and a lot of non-workdays) includes logging into dozens of different applications – which means remembering dozens of passwords. And while using one password for everything is a sure-fire way to make sure you're never locked out, it also leaves you liable to a whole host of security headaches. After all, it's much easier to use strong passwords than it is to have your identity stolen. 
Although password security is always important, it's especially essential for a business. That's where LastPass comes in. 
Not only does LastPass generate hard-to-crack passwords, but it also gives you a secure place to store, manage and share them amongst your team. Whether you're a freelancer or part of a larger business, LastPass is a must-have tool for company security. Plus, without having to hunt down the scrap of paper you scrawled down a random password on, it makes your workday a whole lot easier. 
With a choice of business and personal plans, you can find the best LastPass subscription for your needs, and adjust as you grow. If you're just looking to try it out, there's also a free version. 
3. Hootsuite
Source: Hootsuite
Social media isn't just good for business – it's essential. But with so many different platforms to keep up with, it can be difficult and extremely time-consuming to maintain your brand's online presence, especially if you don't have a separate social media marketing team. Fortunately, apps like Hootsuite make it easy. 
Hootsuite is a social media management and marketing platform, with a single dashboard to update your company's Instagram, Facebook, Twitter, LinkedIn and YouTube pages – all on the same screen. You can also reply to comments, saving you from having to log into each individual platform to interact with your customers. With a collaborative calendar for all your social content, Hootsuite makes it easy for your whole team to create engaging, on-brand posts across your channels. 
One of the best things about Hootsuite is its scheduling feature. With the ability to schedule hundreds of posts at a time, you can schedule your brand's social media marketing for months in advance – giving you more time to invest in creative campaign planning. 
Hootsuite offers a range of subscription plans, from a limited free account all the way up to bespoke enterprise solutions.  
4. Lucidchart 
Source: Lucidchart
The importance of organisation in a business can't really be overstated. But with more teams than ever working from home, staying organised is becoming even more crucial – and more difficult. Fortunately, there are a plethora of tools out there to make streamlining your business simpler. And Lucidchart is one of the best. 
Lucidchart is a digital diagram platform, with tools to create professional flowcharts, process maps, organisational charts, UML models, and much more. Used by 99% of Fortune 500 companies, it's an endlessly useful tool for productivity and data visualisation. By allowing your teams (and your clients) to visualise processes with clear documentation, Lucidchart takes the ambiguity out of things and helps your business stay organised.  
With over 500 templates to start from, you can drag and drop shapes from the Lucidchart library to customise your diagram. Whether you're mapping out customer journeys or optimising business process flows, this tool is a must for flowchart creation. You can also integrate it with your other productivity tools, such as G Suite, Atlassian, Slack, Salesforce and Microsoft Office. 
You can sign up to Lucidchart for free, or upgrade to one of the business plans if you're looking to implement the tool across your company. 
5. Jira 
Source: Jira
Realistically, every business needs some kind of project management software to stay organised. Somewhere staff can see work that's been assigned to them, respond to questions and share files. Somewhere managers can monitor workloads, assign tasks and keep track of ongoing projects. Somewhere like Jira. 
Jira is a widely used issue and project tracking platform, designed to help businesses stay focused, organised and productive. Although it can be used by businesses of any kind to manage workflows, it's especially useful for software development – which is why it's the go-to app for some of the biggest software companies in the world, including Spotify, eBay and Airbnb. 
Designed for agile working, Jira is the ultimate tool for planning, tracking and releasing great software, and getting projects out the door. It's also fully customisable, with the flexibility to create your own workflows or use one of Jira's out-of-the-box templates. With easy-to-use features like Kanban boards, you create tasks, plan sprints, distribute work, prioritise issues, communicate with staff and create reports – all on one platform. By giving you and your teams complete visibility over projects, you can launch new software with confidence – even with your whole team working remotely. 
To get set up with Jira, you can choose between free, standard and premium plans, with prices calculated on the number of users you need. 
6. Trello 
Source: Trello
Trello is another great project management tool from Atlassian (the guys behind Jira). If Jira is too technical or expensive for your company's needs, Trello is a perfect alternative. It also works well alongside more complex platforms like Jira, giving you a separate space to manage the more creative areas of your business – things like marketing, campaigns and social media. (Google uses both Jira and Trello for this reason.) 
Trello doesn't just make project management easy – it makes it actively enjoyable. Based on the Kanban philosophy, this highly visual app lets you create boards, lists and cards to organise your work in a fun, flexible way, with a wide range of backgrounds to make each board aesthetically unique. Break down each project into smaller cards, and break those down further with checklists for subtasks. With customisable columns, you can drag and drop cards as you move into different phases of your project. Whether it's moving something from 'In progress' to 'Complete' or 'First Draft' to 'Approved', you can customise your boards according to your company's workflow. Designed for collaboration, you can invite members of your team to work on boards with you, adding comments, sharing files and keeping an eye on due dates. 
Fun, collaborative and incredibly easy to use, Trello is the ultimate organisational tool, with uses that extend way beyond the office; you can create private boards for travel planning, housework, recipe ideas – the possibilities are endless. 
You can do practically everything you need on the free version of Trello, but they also offer premium plans with additional features starting at $9.99 a month.
7. Pocket 
Source: Pocket
There comes a point in everyone's life when you have to make that difficult, gut-wrenching decision: do you finally close the tabs? 
Existing on the internet means visiting countless websites every day, accruing more and more open tabs as you move through the afternoon. Whether it's an industry-relevant article or a recipe for that night's dinner, it's easy to have dozens of tabs ready, waiting for you to get a few spare minutes to finally give it a read. But, as we all know, there's not always enough hours in the day. 
Enter: Pocket. 
Pocket is an app that lets you save content from everywhere, whether that's a publication, page or app. Save articles, videos, stories, recipes and inspiration across your desktop, mobile and tablet devices, ready to pull up whenever you need them. Organise them with tags, highlight the sections you love, archive or delete them when you're done. It's like your bookmark folder, except a million times better.
With features like audio playback for your saved articles, you can read or listen to your content library wherever you are – even if you're offline. And, better yet, it's completely free. Although you can upgrade to a premium subscription for additional features – like unlimited highlights and freedom from ads – you can do almost everything you need to on the free version. 
That said, the premium version is still a steal at £3.95 a month, so it's worth an investment if you don't fancy the ads. Either way, with the ability to create and curate an unlimited library of saved content, synced across your devices, Pocket is a must-have app for, well, everyone.
8. Evernote 
Source: Evernote
A good note-taking app is a staple of modern digital life. Somewhere for your shopping lists, travel plans, work schedule, reminders, middle-of-the-night ideas – somewhere you can go back to again and again whenever inspiration hits. That's where Evernote comes in.
Evernote is one of the best note-taking apps around. Whether you like to stay organised with different folders or throw everything in one, Evernote is the effortless way to take notes anywhere, on any device. With features like document scanning, web clipping, templates and notebooks, Evernote is the perfect way to make sure your best ideas are kept safe. You can create notes by writing, recording audio, uploading PDFs, sketching digitally, taking pictures or clipping things from the web – the choices are limitless. And with online syncing across your devices, you can create and access your notes wherever you are. 
One of Evernote's standout features is its search. Going further than standard note apps, Evernote's powerful search function doesn't just search written text – it also searches PDFs, images and handwriting. So, if you save a picture of a jar of Marmite, you'll be able to pull it up simply by searching the word 'Marmite'. 
Plans range from a free Basic subscription to a £4.99 Premium option, so have a browse and see which option meets your current needs. If you're interested in using Evernote for company-wide collaboration with your team, there's also a Business plan starting at £10.99 per user a month.