Mar 27,2019 Shopify API
What is micro-moment marketing & why should you care?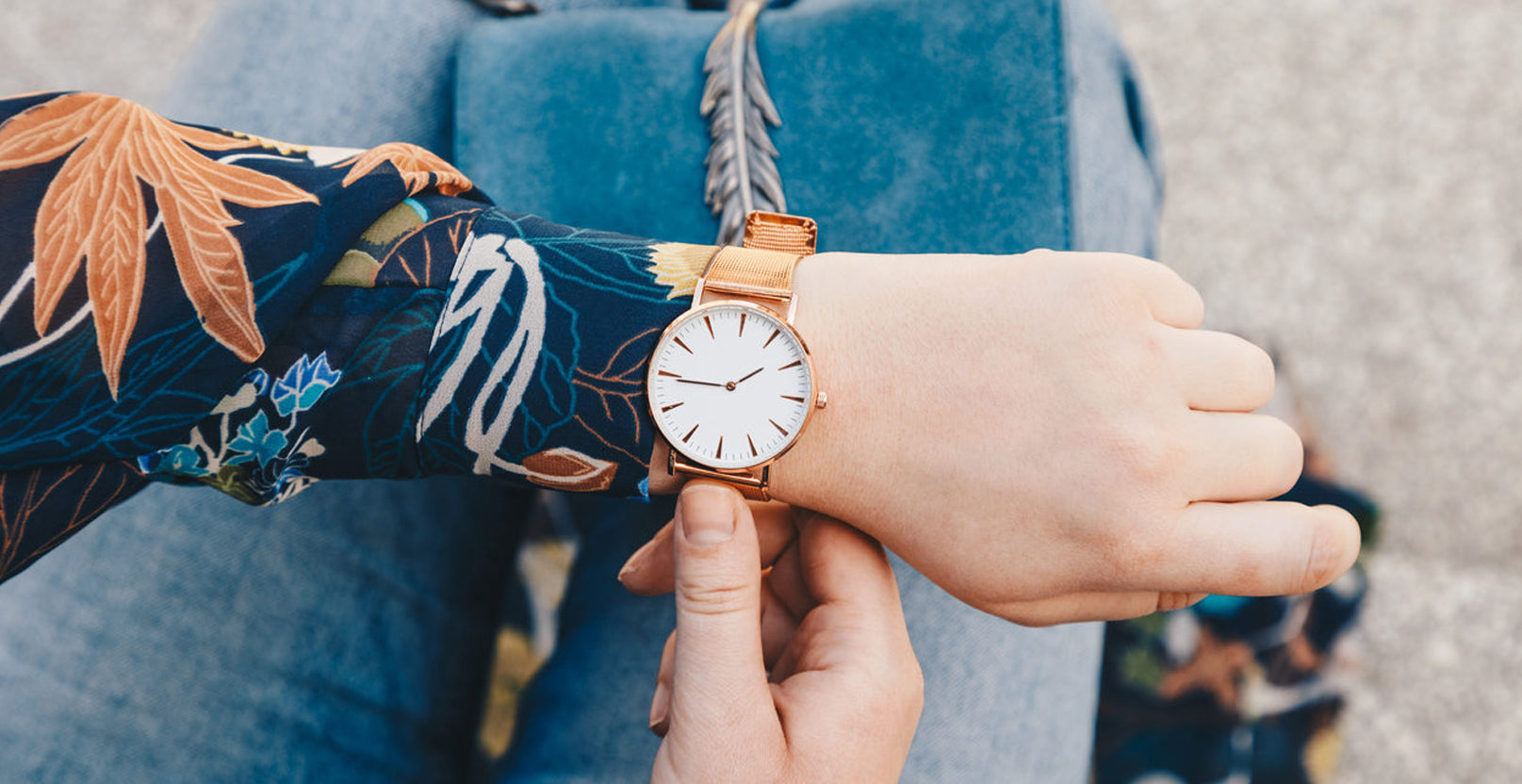 Love or hate them, buzzwords are continually worming their way into marketing – possibly more than any other industry. We're obsessed with coining new phrases to help us define consumer behaviour and anticipate what they'll do next.
Some of them are worthless, and should probably never have come into being in the first place (we're looking at you, blue-sky thinking). But some buzzwords give us genuine, concrete value when it comes to understanding our customers.
One of those is micro-moment marketing.
What is micro-moment marketing?
Google's content marketing team Think With Google coined the term 'micro-moment' back in 2015, and it's been steadily gaining traction.
Google defines a micro-moment as:
Micro-moment (noun)
An intent-rich moment when a person turns to a device to act on a need – to know, go, do or buy.
These decision-making moments have always been there, but the rise of mobile browsing has resulted in a fundamental change in the way we consume content. What used to be predictable, daily sessions online have been replaced by "multiple short bursts of digital activity throughout the day".
These changes have forced marketers to re-evaluate how we sell to customers – but they also mean we've got a better chance of reaching customers during those pivotal moments. If someone sees a pair of shoes they like, they can be on Google looking for them in a matter of seconds. Micro-moment marketing is about showing up during these decisive moments.
With the rapid increase of voice and visual search, we decided to take a fresh look at micro-moment marketing in 2019, and how you can use these moments shape your customers' decisions.
Finding the moments that matter
We experience hundreds of micro-moments every day, but you don't need to worry about them all. Checking the time, taking a photo, texting a friend back – these aren't the moments your customers will be receptive to your brand.
It's about identifying the moments that matter, the ones where your customer is acting on a need or a desire – whether that's to learn, visit, watch, read or buy. They're the moments you need to show up for.
How to show up for your customers
In these micro-moments, your customers' expectations are high. Access to a wealth of information in our packets has conditioned us to expect brands to deliver exactly what we're looking for, when we're looking for it. In fact, almost 70% of people agree that the quality, timing or relevance of a company's message influences their perception of a brand.
It's not just about being centre stage. It's about having something to say when you get here.
Here are some of the best ways you can capitalise on your customers' micro-moments:
Identify your customers' micro-moments.
Like any marketing strategy, the best place to start is with your customers. What are they likely to be searching for on a day-to-day basis?
One of the easiest ways to get intel on your customers is to dive down into your socials. Read the comments on your posts and your competitors' posts, and see if any themes stick out. Look at the influences your customers are following, and see what kind of content they're posting.
Another way to identify your customers' intent-driven moments is to find out what queries are driving them to your competitors' sites. Is there anything they're doing that you're not? Any content you're lacking that could send a customer your way?
If you're a fashion brand, your customers might be searching for things like 'co-ords', or even 'co-ord outfit inspiration'. Or they could be searching for something broader, like 'AW 2019 fashion trends', or 'best winter coats 2019'.
In these moments, your customers are seriously considering making a purchase, either now or in the near future. If you have the answers or products they're looking for, then they want to hear from you.
Be there when they need you.
Once you've identified what your customers are searching for, you need to make sure you're there with the answers.
It's not enough to get a blog post ranking on the first page of Google. You need to show up on all the channels your customers are using – whether that's Google, Facebook, Instagram, YouTube.
The best way to show up for your customers is to create content for all your channels. So, if you have a blog post about autumn fashion trends, you should also have a gallery post on Instagram showcasing your brand's best autumn picks, along with Facebook and Twitter posts. If you can spare the budget, you could create a YouTube video of your models showcasing your brand's autumn wardrobe.
You'll also need to think about how your customers are searching. The rise of visual and voice search has shaped the SEO landscape, which means we need to rethink how we're optimising for user queries.
An FAQ section on your site is a great way to optimise for voice searches, which tend to be longer and more conversational. For example, a customer is more likely to say 'Where can I buy a wedding dress near me?' instead of 'wedding dresses near me', so phrase your content accordingly.
Deliver value.
Empty promises to your customers can often be more harmful than not promising anything, so don't try and show up if you've got nothing to say. For example, if your customer is searching for co-ords, and you optimise for that keyword with only one out-of-stock product to offer them, you risk losing their trust.
This is a common mistake brands make – creating hundreds of different subcategories to try and optimise for every different keyword variation your customer is searching for. Focus on optimising for the products, services and information you have plenty of, rather than trying to capture customers from all angles.
Remember, you're working with customers who are digitally literate. You can't (and shouldn't) fool them into buying from you.
Make it easy to buy.
Your customers should be able to go from finding your product or service to making a purchase in as few clicks as possible. Once your customers land on your website, how many steps are there for them to take?
Make sure every step is as smooth as possible. Include delivery and returns information on the product page, so they don't have to search for it. Things like quick-view, quick-add and guest checkout options are also great for giving your user a seamless shopping journey.
Stay ahead of the curve
Despite the fact that insights about micro-moments have been knocking around since 2015, brands frequently revert to their old, tried-and-tested marketing strategies. Which means there's plenty of room for you to show up, deliver value and convert your customers during these pivotal moments.
So, get thinking like your customer. What do they want to know?