May 29,2019 Juno Ecommerce
What we're listening to this week at Juno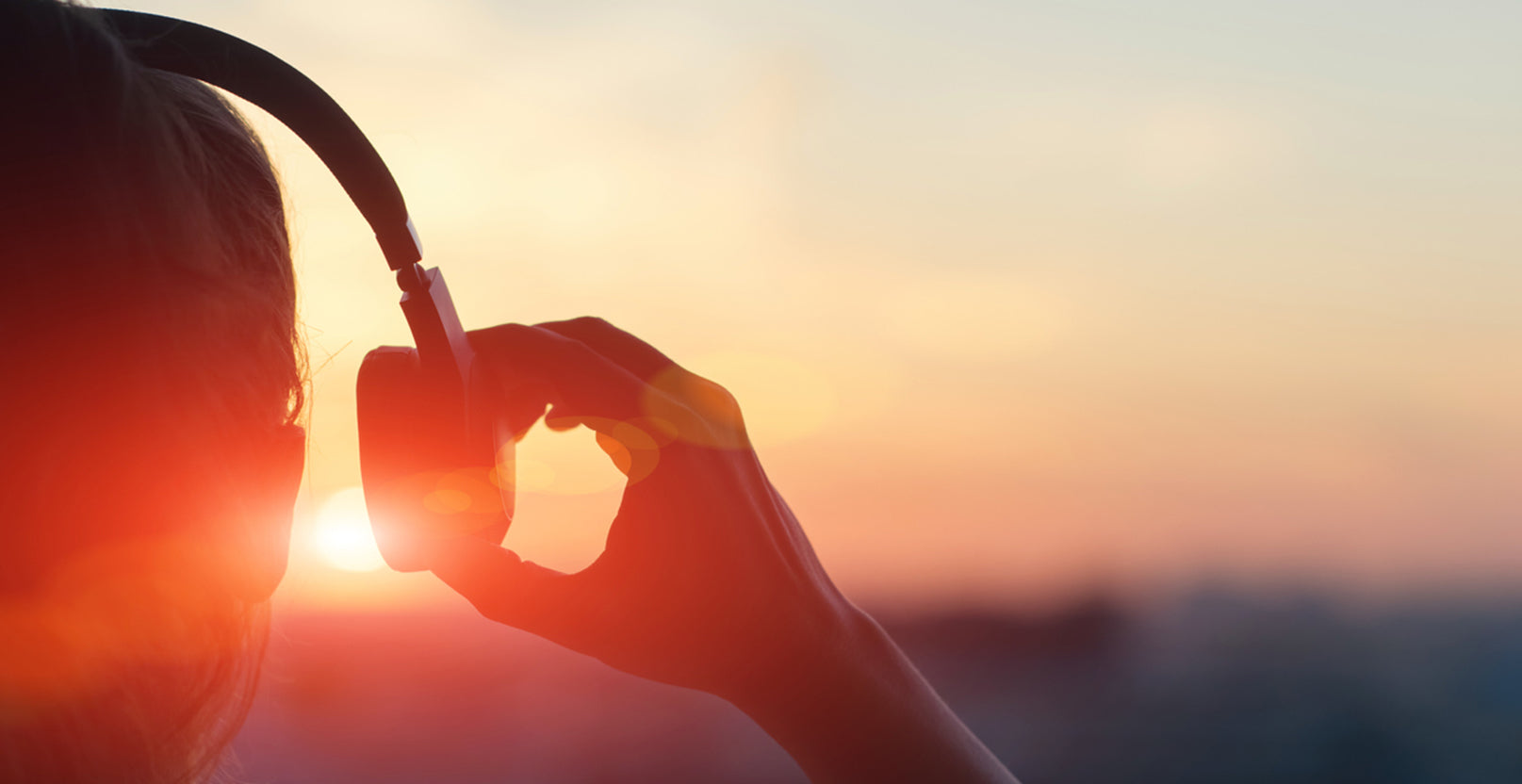 As with so many areas of content marketing, the world of podcasts and audiobooks has become increasingly saturated. Now, everyone who does anything has their own podcast of some kind, whether that's copywriting and entrepreneurship or healthy-eating and lifestyle tips.
With such a wealth of audio content out there, it can be hard to sort the noise from the true, awe-inspiring gems. Luckily, we've got a team of creatives to share their recommendations.
Here's what the Juno team have been listening to this week:
1. The Adam Buxton Podcast
Author: Adam Buxton
Chosen by: Rachel Ashmore, Marketing Manager
"I love Adam Buxton. He's a genius. His podcasts are a collection of one-to-one conversations (or "ramble chats") with celebrities and personalities from across the entertainment industry. Adam's witty chat and silly jingles are particularly welcome when working on something a little mundane or repetitive (we all have to do that on occasion), so much so that I actually find myself looking forward to these tasks. Amongst the humour, you'll find pearls of wisdom and some pretty deep topics of conversation. For example, one episode you'll listen as Adam explores public shaming with Jon Ronson, another he'll be sharing playground put-downs with Louis Theroux. Either way, Dr Buckles will keep you entertained."
2. Life Lessons from an Ad Man
Author: Rory Sutherland
Chosen by: Simon Lincoln, Commercial Director
"This is a fascinating Ted Talk about consumers' perception of value. Rory Sutherland highlights the disparity between what a customer says they want, and what they actually want. For example, during the famine in France in the middle ages, the king encouraged everyone to eat a new kind of food that had come over from Ireland: potato. When people resisted, the king decided to make the potato exclusive, planting it in heavily guarded fields. Suddenly, people were stealing potatoes and selling them on the black market. Fast-forward, and potato has become a staple food in France. It's about reframing products and concepts in a way that makes them seem desirable."
3. The Jordan Harbinger Show

Author: Jordan Harbinger
Chosen by: Alex Luong, Lead Designer
"I like to listen to podcasts and audiobooks to learn in my downtime, so The Jordan Harbinger show is perfect. Designed to "upgrade your mind with wisdom from the most brilliant people", it offers practical insights and strategies from some of the world's most successful people. If you're interested in self-improvement and self-reflection, Jordan Harbinger explores these topics in an interesting and informative way."
4. Always Open

Author: Barbara Dunkelman & Mariel Salcedo
Chosen by: Jack Potter, Designer
"Always Open is a late-night talk-show podcast where the hosts (Barbara Dunkelman & Mariel Salcedo) alongside special guests (usually also within the Rooster Teeth family) talk about 'life, love, and "everything in between"'.
I listen to this podcast because not only is it filled with the humour and charm that the Rooster Teeth team are known for, but it is also filled with moments of openness and honesty that are both endearing and relatable.
While there are indeed segments that are there purely for entertainment purposes, these are often intertwined with personal discussions on topics such as dealing with mental health, sexuality and divorce. The transparency between the hosts and guests is what keeps me listening week to week."
5. The British History Podcast
Author: Jamie Jeffers
Chosen by: John Holt Ripley, Lead Front-End Developer
"Starting in the Ice Age, and now after over 300 episodes, England has only just been formed. This is a look at the people who lived then, not just a catalogue of dates. It's fascinating and told in a really engaging way that makes it all very relatable. And I'm still reeling from learning that there are over 600 years between the Romans leaving Britain and the Normans invading in 1066. Six hundred!"
6. There's No Such Thing as a Fish

Authors: James Harkin, Andrew Hunter Murray, Anna Ptaszynski & Dan Schreiber
Chosen by: Chloé Rose Whitmore, Copywriter
"A must if you're a QI fan. There's No Such Thing as a Fish is equal parts silly and informative, and sets you up in good stead for your next pub quiz. It's also a huge source of writing inspiration for me; with so many hopelessly random facts and sub-facts crammed into each episode, it's perfect fodder for future books. For example, did you know that a gang of Scouse men stole £20,000 worth of Jammie Dodgers in 2016?"
7. The Dollop

Author: Dave Anthony & Gareth Reynolds
Chosen by: David Wiltshire, Managing Director
"The Dollop humorously tackles American history. It's light and easy to listen to, and there are loads of them, so you can binge-listen to episodes while you're driving or pottering round the house. It's absolutely hilarious."