Nov 20,2012 Shopify API
Boost traffic with a few web design tweaks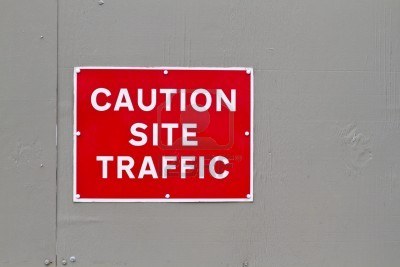 As a web designer, it's easy to focus on the core elements of creating a good website whilst forgetting the sole purpose of it in the first place—to appeal to a target audience, get traffic and ultimately make those conversions. Optimisation might not be something you're overly familiar with but it should comprise a key part of any design, and luckily it needn't be that difficult in order to achieve the desired results.
A few web design tweaks could be all it takes to boost traffic and get those visitors, with a few simple options being:
Replace images with text. If your site displays written information in the form of an image it might be time to replace things—images hide information from search engines as they can't read it like we can, so simply swapping text images for header text could have a marked impact on search rankings.
Streamline your site to improve speed. Speed matters to search engines and that means it should matter to you too, and there are several ways you can speed up pages to improve overall performance including re-sizing images, caching, simplifying the structure and cleaning up code.
Don't use Flash. Flash should be avoided at all costs as search engines simply can't read its content, so design your site using other languages if you want to see a difference in the level of traffic you're getting.
Replace background images with CSS3 gradients. Background images are bulky and will take up bandwidth (making your site slower—as the second point shows, this is something you need to avoid), and that means you should replace them with lightweight CSS3 gradients instead.
Utilise responsive web design. Mobile design is here, and if you want to make sure your site is optimised for mobile devices you need to implement responsive web design techniques to ensure it can be viewed on any device—not only will it offer a better customer experience but it'll keep Google happy and ensures you'll be indexed.
It's all about making a few changes so your site gets the visitors it needs whilst continuing to offer a flawless customer experience, so if you're in need of a traffic boost make sure to implement these few tweaks and you could soon notice the difference.