Apr 21,2021 Juno Ecommerce Design Development Ecommerce Marketing Shopify
Ecommerce blogs: 10 easy ways to improve your brand's blog content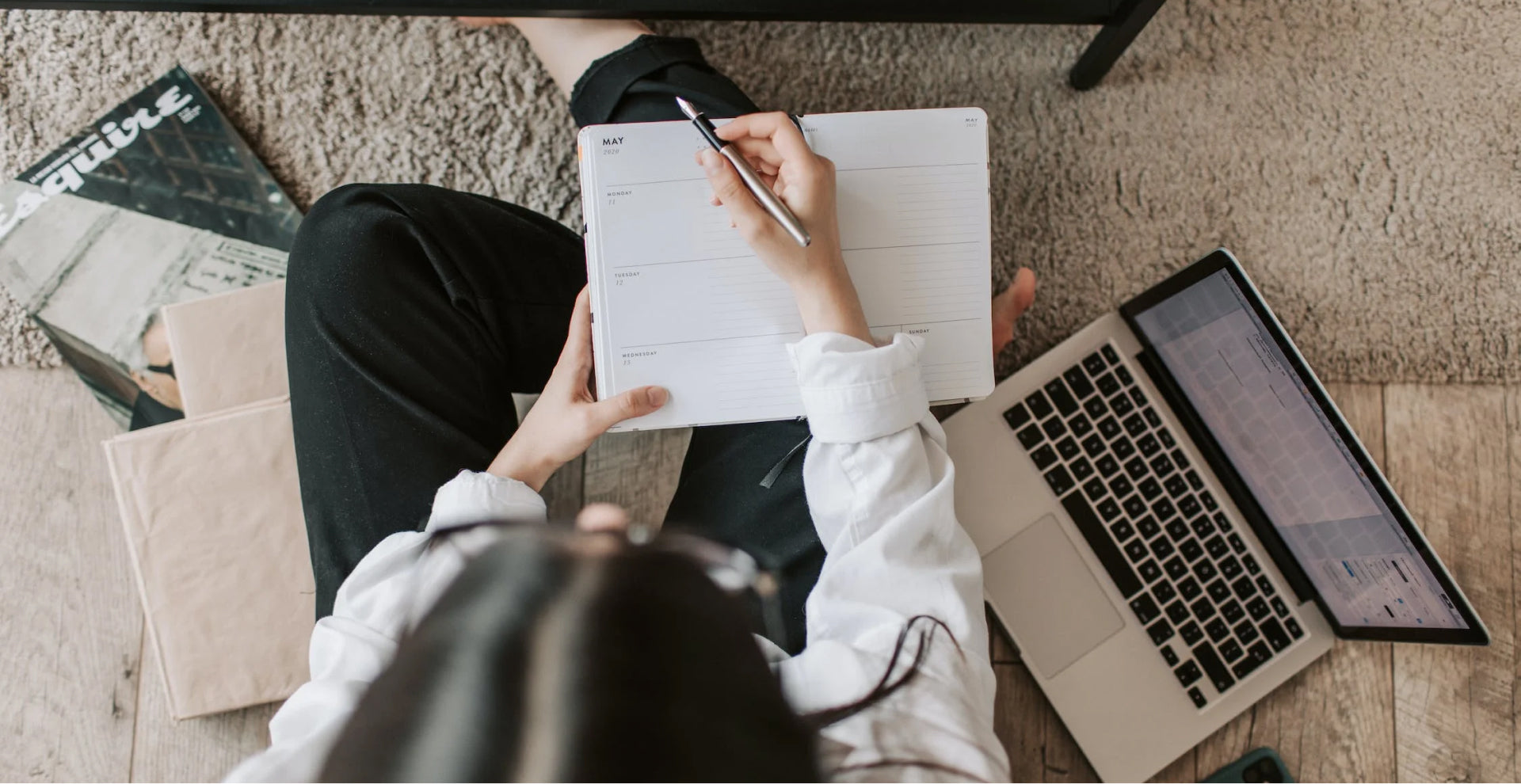 Are you struggling to get your brand's blog off the ground? You're not alone. 
Despite all the benefits associated with publishing regular blog content, a lot of brands let their blogs languish in the background of their marketing strategy – if they have one at all. 
And it's easy to see why. Unless you have a dedicated writer on staff, the idea of creating blog content can feel a little overwhelming. But it doesn't have to be a struggle – with the right techniques in your pocket, writing blog posts can be an absolute breeze.  
To get you started, here are our top 10 tips for creating engaging, well-written content that'll make your ecommerce blog shine – and, more importantly, convert. 
1. Do some research 
If you're finding it difficult to get the ball rolling with your brand's blog, try doing a little research. There are some fantastic blogs out there – especially those hosted by digital-first brands – so you'll never be short of inspiration. 
Here are some ways to get started: 
Look at your competitors: The best place to start your research is with your brand's key competitors. What kind of blog content are they writing? What questions are they answering? You might find some ideas that hadn't occurred to you, or even spot some topics they've missed. If you find a blog post that you think could be done better, build on those details and turn it into a standout piece for your own site. 
Know your audience: If you already have a firm grasp on who your brand's audience is, you can use those details to inform your content marketing strategy. If not, it's worth taking a dive into your brand's data. Use tools like Google Analytics and Facebook Insights to find out some key stats about your core audience – such as age, gender, location and interests. You can also use these to identify which posts are performing well, which can be a great jumping-off point when you're planning your blog content. 
The ASOS blog is a great example of a brand publishing regular content
Ask your followers: Go straight to the source by asking your audience about their interests, struggles and questions relating to your industry. You can do this through social media, or by sending out email surveys to your most loyal customers. 
Think about your own experience: After developing your brand, it's likely you've got your own unique experiences to delve into. Draw on your years working behind the scenes to create blog posts that address the things you think your shoppers should know. 
Pro tip: Don't just look at your direct competitors – look at those bigger brands you aspire towards, too. With more resources at their disposal, they're likely to have a wealth of wonderful content you can use for inspiration.  
2. Provide value 
Blog content is a form of inbound marketing. Unlike outbound marketing, which focuses on pushing itself in front of your customers, inbound marketing sits slightly in the background, attracting customers by offering them valuable content and experiences – which is exactly what your blog needs to do. 
One common mistake ecommerce brands make with their blogs is to try and turn every post into an outright sales pitch. While it's perfectly acceptable (and even expected) to showcase some products in things like buying guides, trend pieces and instructional posts, your blog should be providing something more than just a sales message – some information or insight your customer can take away and use. 
Think about what topics your audience want to know more about (your research should help with this). For example, if you're a beauty brand, you could create how-to guides for creating a certain look, or a post about the best eyeshadow colours for spring. It makes sense to link to products, but you're also giving your customers informative or inspirational content they'll genuinely enjoy – and even seek out – to read. 
3. Capitalise on trends 
One easy way to liven up your blog content and pull readers in is to capitalise on recent trends in and around your industry. Depending on your niche, this could be a new fashion or beauty trend, highlights from an event, tips for hot weather, or the best outfits from a popular Netflix show. The best way to stay on top of these trends is to create a 12-month content calendar, filled in with any major holidays and industry events.  
New Look jumped on the Gossip Girl reboot for this trend-led piece
As well as attracting readers, writing about trends is another good way to provide value to your customers. After all, in summer, customers will be actively looking for summer style inspiration, and those same shoppers might really need some help from a gift guide at Christmas. 
And it doesn't have to be a trend that's super specific to your industry – you could write a post pegged to something bigger and more universal. Think of how many brands published content about the pandemic, such as loungewear style edits or guides for surviving lockdown boredom. 
4. Use captivating headlines 
Headlines are your first chance to pull readers in – so it's important to get them right. The better your headline is, the more chance you'll have of turning those casual browsers into readers.
On average, eight out of 10 people will read headline copy, but only two of those will go on to read the actual article. Here are some easy ways to write eye-grabbing headlines that improve those figures: 
Be accurate: While your headlines should be captivating, they also need to accurately depict the contents of your blog post – so no clickbait. Avoid using overly exaggerated titles, and ditch any phrases like 'You won't BELIEVE what happened next' or 'Wait until you see THIS'. 
Use SEO keywords: Using the right keywords in your headline will help your blog post rank better on Google, which is crucial for driving high-quality organic traffic to your site. Luckily, finding keywords is pretty easy. Once you've got your core article idea, use tools like Google Keyword Planner, Answer The Public, Moz or SEMrush to find relevant keywords, and frame your headline around them. But remember not to stuff your titles with keywords – they still need to be engaging. 
Incorporate numbers: The best headlines are the super-specific ones – the ones that stand from the dozens of other headlines on the same topic. And one sure-fire way to make your title more specific is to include numbers. In fact, headlines that feature numbers do significantly better on average than those without. So, instead of 'The best looks for spring', try 'The 9 spring looks we're loving right now'. 
Aim for variety: Just because one technique works well, doesn't mean you should use it for every single headline. If someone heads to your main blog page and realises every article starts with something like '27 of the best…' or '9 ways to…' they'll quickly grow bored. Make sure to vary your headlines to keep readers engaged by using questions, brackets, hyphens, colons, and different phrases or adjectives. 
A/B test different headlines: The best way to find out what's working with your headlines (and what's not) is to split test them. Write a few different versions of your post's title, choose your two favourite contenders, and conduct an A/B test to see which works best for your audience. You can use tools like Google Analytics, Optimizely and Crazy Egg for this. 
5. Break up the text 
The digital age – combined with a constant influx of content – has all but obliterated our attention spans. No matter how much work you put into your blog post, it's probably going to be skim-read – just like everything else on the internet. 
So, part of your job is to make your blog post as easy to skim as possible. Which means breaking up your text into easy, digestible chunks. 
One of the easiest (and most effective) ways to break up your blog post is to use plenty of headings and subheadings. Not only does this help guide readers through the post, but it also makes it easier for search engines to scan your content – which is great for your rankings. 
Pro tip: The best headers reflect the essential information from the following paragraph. Ideally, your reader should be able to get the main points of your article by simply scanning the headings. You can then use the paragraphs to expand on these points. 
Another good way to break up your blog post is by keeping paragraphs as short and concise as possible. Move onto a new paragraph every time you reach a new thought or topic and aim to keep your paragraphs no more than five sentences long. Ditto with the sentences themselves – keep them short and sweet. 
6. Add imagery 
The human brain processes images 60,000 times faster than text – so it's no surprise that including images in blog posts does wonders for your engagement. Not only do they break up walls of text, but good images also help readers to better understand your content – especially if they're skim-reading (and, as we've already discussed, they probably are). 
Although images are important for all types of posts, they're especially crucial for B2C ecommerce blogs. Whether you're writing a gift guide or a general inspiration/trends piece, your post won't have much of an impact without some great imagery. 
Hello Fresh include tons of incredible food photography on their blog
For ecommerce brands, it's also best to use your own imagery where possible. And not just product shots. For a really fantastic ecommerce blog post, try to include loads of lovely lifestyle imagery that'll excite and inspire your readers. If you don't have an in-house photographer, you could generate free content by getting customers to share their purchases on Instagram. 
If you're a B2B brand, you might be able to get away with stock imagery and infographics. Luckily, there are tons of free image resources out there. 
7. Include helpful links 
Although your blog posts shouldn't necessarily be a sales pitch, that doesn't mean you can't link to your products. It's actually an incredibly helpful thing to do for your readers, so don't skip this step. Internal linking is also great for your site's SEO – if a page gets a lot of links (even if they're internal ones), it shows Google that it's an important page. 
If you mention a specific product or category, link the text to the relevant page. This also applies if you mention things like delivery times or returns – make sure to include a link to those information pages. 
Where possible, it's also a good idea to use your blog post to link to other relevant articles. For example, if your post about 'The best dresses for summer' happens to mention accessories, you could link to another post discussing summer accessorising. 
8. Check your grammar 
Although it might not always seem like it, good grammar and spelling are an important part of creating blog content. A blog littered with errors comes off as unprofessional and sloppy, which can hurt your brand's hard-earned credibility over time.
Correct grammar helps position your brand's blog as a trusted resource – something that can be relied upon for accuracy. But that's not to say that your blog posts should read like a formal essay. It's important to strike a conversational tone in your content; your posts should be warm, friendly and – above all – easy to read. Just make sure you use the right your/you're. If in doubt, run everything through Grammarly – the free version will help you pick up all the basic errors you've missed. 
It's also important to think about your article's tone of voice. Basically, you should be writing in the voice of your audience – whether that's older professionals or Millenials and Gen Z'ers. If you've already done some audience research and tone of voice development, take a dive into those resources. 
Pro tip: Read your writing aloud before you hit publish – it'll help you catch the errors you missed in your first proofread. It also helps you identify any clunky or poorly phrased sentences. Does it sound weird coming out of your mouth? Then it probably needs an edit. 
9. Encourage further reading 
Don't let your readers hit the end of your blog post with nowhere to go next. Encourage them to keep engaging with your blog by including links directing them to similar posts. Not only does this improve your blog's engagement rates, but it also helps your readers to find more content they're interested in. For example, if they're reading a post about 'The best running shoes for cross-country runs', they might also fancy checking out a post about 'Ten things to know about cross-country running'. 
One easy way to do this is to add a widget or plugin to your blog that directs users to recommended posts. If you're using Shopify, you can either design the element yourself or add an app to manage this for you.
10. Turn your highlights into a newsletter
Once your blog is filled with lovely, engaging content, it's time to get the word out. Along with sharing posts on your social media channels, one good way to direct readers to your blog is to send out a monthly email newsletter linking to your best posts. Whether that's your most-read articles or just the ones you feel best reflect your brand, you can turn these posts into a beautifully designed email, including snippets to give readers a quick overview of the post. 
As well as boosting engagement, content-filled newsletters give you a chance to show up in your customer's inbox with something other than a promotion. Although promotions are an important part of email marketing, too many offers can give customers a serious case of sales fatigue, which means they'll scroll past your emails without even opening them. By offering them something a little bit different, you can show there's more to your brand than just selling. 
Need some help? Get in touch today to see how we can help you revamp your content strategy.