Oct 15,2012 Shopify API
Get inspiration from designs that work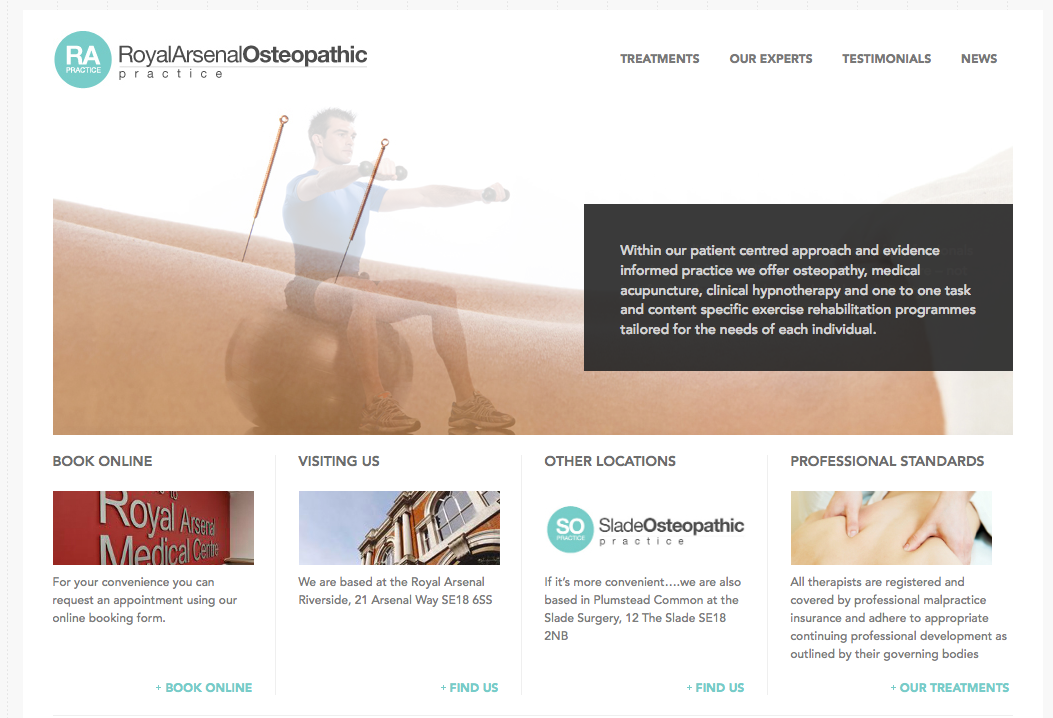 In the world of web design there are a few key things to remember. Any design needs to be current, individual and appropriate to your target audience, offering functionality, simple navigation and stunning aesthetics in equal measure, but sometimes that can be easier said than done. So why not get a bit of inspiration from sites that have already achieved the desired results?
Royal Arsenal.  Any organisation that offers medical services needs to have a site that portrays their level of professionalism and expertise in the field, and Royal Arsenal Osteopathic is one site that certainly fits the bill. The sleek yet subtle design puts visitors at ease whilst the effective layout and easy-to-use navigation system ensures any questions are quickly answered, offering the ideal combination of looks and functionality and being ideal for their target market.
Ollieandleila.co.uk. Any website that focuses on products for children should have a certain lightness about it, and this is a site offers that in abundance. It manages to combine fun illustrations and age-appropriate typography with a wholly functional layout, being minimalist without being bland for a subtle, stylish yet enjoyable result.
Alisonathome.com. This is a website that's rapidly gaining credibility, thanks in no small part to its recent appearance in The Times Magazine, and it's a prime example of a site that's got it spot on. The high-end products are perfectly complemented by the high-end design, offering supremely sleek looks whilst managing to retain a functional edge for the best of both worlds.
These are just a few sites that deserve to be in the spotlight, offering visual appeal and functionality whilst being perfectly suited to their target audience. That combination is vital if you want to ensure your site works on every level, so follow in their footsteps and you too could have a web design that works for you and your audience.