May 22,2019 Shopify API
How to add your Instagram feed to Shopify (& the top 3 Instagram apps)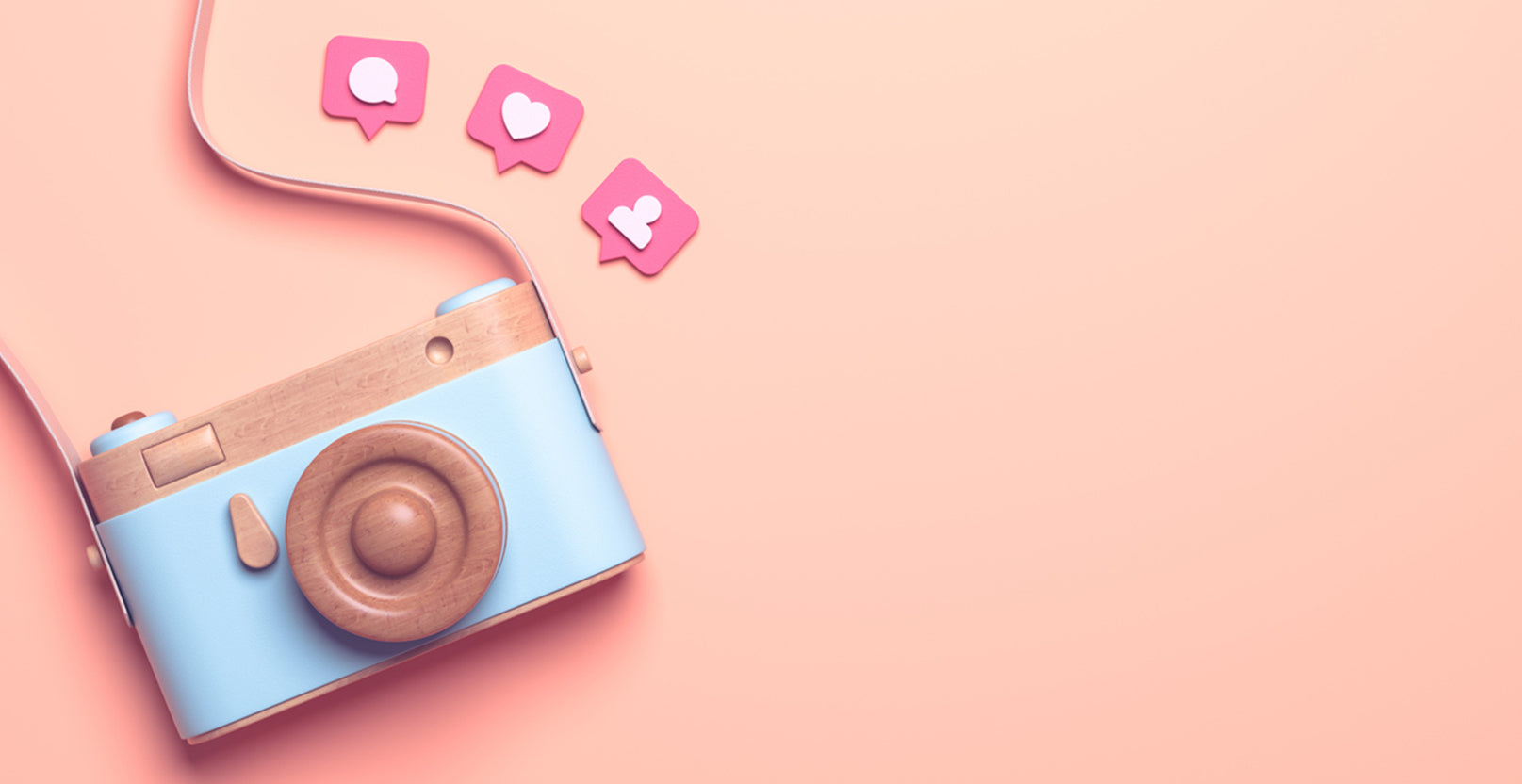 As any marketer knows, Instagram holds a wealth of opportunities for brands. From shoppable posts and Stories to retargeting and influencers, Instagram is one of the most lucrative social media platforms around.
And the selling opportunities don't have to stop on the app. By embedding your feed on your storefront, you can harness the visual selling power of Instagram across your site. Not only can this help increase your follower count, but it also enables you to utilise free user-generated content, giving you the chance to showcase your brand's social proof.
Shoppable on-site Instagram feeds are frequently seen across fashion brands, with Topshop, River Island and H&M showcasing Insta-galleries on their sites. These kinds of inspirational feeds also work well with homeware, lifestyle, outdoor and food brands, giving businesses the opportunity to highlight products with aspirational lifestyle imagery.
With a Shopify store, the quickest and easiest way to embed your Instagram feed to your website is to install a third-party app. Luckily, Shopify has dozens of apps to choose from.
One of the biggest deciders between these apps is whether you want to showcase user-generated content (UGC) on your storefront. While there are plenty of free Instagram feed apps on the Shopify store, most of them only sync your brand's content, meaning you miss out on free social proof opportunities. But if you're looking to keep your on-site feed devoted to your brand, these free apps can be a great cheap-and-cheerful solution.
To take out the guesswork, we're rounded up three of our favourite Instagram-feed apps for Shopify, including a choice of free apps and paid plans.
The top 3 Instagram apps
Foursixty
Foursixty is our go-to recommendation for Instagram plug-ins. Trusted by brands like Vans, MVMT and Gymshark, Foursixty is the ultimate tool for harnessing your Instagram feed to drive more sales.
Aside from on-site shoppable Insta and UGC galleries, the Foursixty platform includes an influencer tracking system, business and demographics insights, performance metrics and ongoing support. It also supports email campaign galleries, meaning you can curate your Instagram content into beautiful, shoppable emails.  
If you're a fast-growing brand with a big social following, Foursixty is ideal for you. However, it's also one of the more expensive options, so those with a smaller budget might want to keep looking.
Price: $50 – $300+ a month. 21-day free trial available.
Pros:
Shoppable Instagram & UGC gallery.
Influencer & campaign tracking.
Customisable gallery styles.
Shoppable product & category galleries.
Shoppable email galleries.
Content & stories analytics.
Custom plan options for high-volume brands, which can include API access, a dedicated success manager and enhanced customisation.
Integrates with MailChimp, Shoelace, Nosto, Klaviyo.
...and much more!
Cons:
Considerably pricier than other apps, especially if you opt for the 'Complete' or 'Custom' plans.
You can download Foursixty here.
Covet.pics
Covet.pics is a great mid-weight Instagram plug-in. With shoppable Instagram and user-generated content galleries, rich analytics and plenty of customisation, it's ideal for growing brands looking to curate galleries on their site.
Although Covet.pics lacks some of the more enterprise-level options included in the Foursixty platform, it can also work out a lot cheaper, depending on which plan you choose. So, if you're not bothered about email galleries or dedicated influencer management, Covet.pics is a brilliant choice.
Price: $14.99 – $299.99 a month. 14-day free trial available.
Pros:
Shoppable Instagram & UGC gallery.
Shoppable product & category galleries.
Choice of automated & manual uploads.
Rich analytics, including A/B testing functionality.
Customisable gallery styles.
Shop directly from the gallery, without visiting the product page.
Wide range of plans available, including an affordable $14.99 'Basic' plan.   
Free migration service from other apps.
Cons:
Lacks some of the functionalities included in Foursixty, such as the shoppable email galleries.
No dedicated influencer-management tools.
You can download Covet.pics here.
Snapppt
If you're a newer brand and you've not got the budget for a paid plug-in, Snapppt is a great choice. With no paid tiers, Snapppt is 100% free, meaning all users can enjoy the same amount of access.
Snapppt allows you to easily embed your Insta feed onto your store, as well as tag the products and repost user-generated content. It also has a range of analytics features, allowing you to gather engagement insights and adjust your marketing strategy accordingly.
One of the biggest downsides to Snapppt is that the app overlays their logo on your imagery. It's a fair trade-off for a free app, but it can dampen the aesthetic feel of your Insta feed. If staying on-brand is important to you, you're probably better off with a paid app.
Price: Free
Pros:
A great starter option for new & growing brands.
Options to repost user-generated content & tag products.
Visual marketing analytics for insights into customer engagement & conversions.
Completely free, with no pricing tiers or paid upgrades.
Cons:
The Snapppt logo appears on all imagery.
No automated UGC management – you'll have to manually find and repost customer imagery.
Shoppable links redirect to product pages, with no option to shop directly from the gallery.
No customisation.
Slow customer support.
You can download Snapppt here.