Dec 04,2012 Shopify API
How web design has changed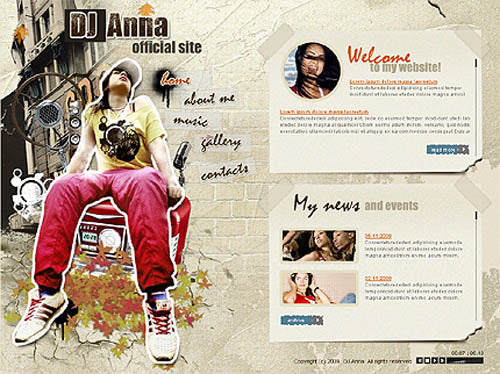 Web design is changing all the time. New techniques are introduced and new trends are taken advantage of—it's a constant learning curve with everything moving forwards and improved upon, and over the last few years the playing field has changed dramatically. It's all about learning from trends gone by and enhancing what's already out there, and over the last decade or so we've seen a few key trends take hold:
Web 2.0
This "look" was first seen in the early 2000s when it was the norm for sites to boast reflected logos, bevelled edges, buttons with soft corners, rounded fonts and an overly glossy, vibrant finish. It was all about grabbing attention and the focus was often on aesthetics rather than content, in many cases being distracting to users, which is why this led onto…
Texture
When people started to realise that the shiny 2.0 look had had its day, the focus shifted to a more nostalgic style. Different textures (particularly wood effect) became popular with things like letterpress text, stitching and ribbons often being incorporated to add to the hand-made feel, being less OTT and more homely in style.
Minimalist
Over the last few years the minimalist style has come into its own, largely as a result of mobile devices. Designers are realising that the content (as well as performance) is what matters with aesthetics being complementary rather than the be-all-and-end-all, with things like white space and careful use of images being far more important than an over the top design.
This just shows how much web design has evolved over the last few years, with the current focus being squarely on providing a great user experience with speed and performance being at the top of the agenda. It's interesting to see how far we've come, and of course, we're going so much further…