Feb 12,2020 Shopify API Marketing
Introducing Pinterest Trends: The ultimate consumer trends tool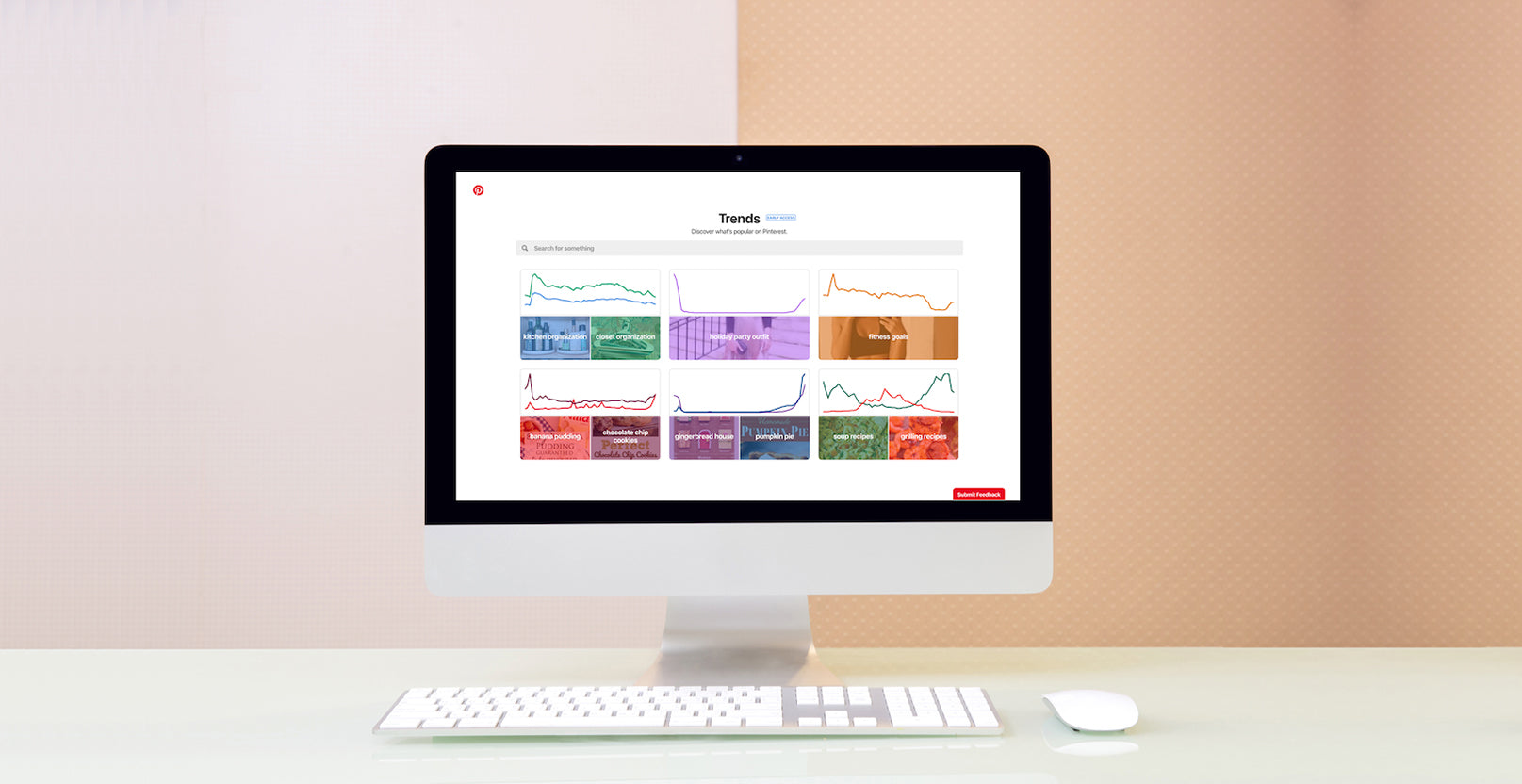 At the end of every year, Pinterest releases their P100 report – a list that reveals the top emerging trends to keep an eye out for the following year. For 2020, the report predicts a colourful, socially conscious year, filled with everything from unisex nurseries and protest posters to cat playgrounds and scrunchies.
Aside from guiding Pinterest users on the latest trends, these reports have become an invaluable resource to brands, allowing them to predict and plan campaigns around emerging topics.
And now, Pinterest is making these insights even more accessible, thanks to the launch of Pinterest Trends. 
What is Pinterest Trends? 

Currently in beta, Pinterest Trends is a new tool that offers a view of the top search terms in the last 12 months, along with insights into when these terms peak, allowing brands to better understand how content performs on the platform. 
As well as giving you visibility of all the top search terms, Pinterest Trends gives you insight into which terms are trending in specific topics. For example, if you're looking for inspiration for a 'summer fashion' campaign, you'll be able to narrow your search to see what's trending in that category. 
"If we can help retailers with what the consumer wants, then the consumer gets a better experience. That, obviously, makes retailers happy. We've had internal access to this data for a while and wanted to find a scalable way to open it up." 
Amy Vener, Head of Retail Strategy & Marketing (Source: Vogue)
The power of Pinterest

At first glance, Pinterest's new tool might seem like a dressed-up version of Google Trends. But with over 320 million users and more than 4 billion 'boards', Pinterest holds a wealth of invaluable data for marketers. 
Although Pinterest is used primarily for its search feature, it's inherently different from Google. While Google is used to search for things users want now or in the near future – whether that's a product or the answer to a question – Pinterest is used for aspirational searches. Pinterest users create boards for their dream homes, holidays, outfits, interior decor, weddings That's why it's so good at predicting trends: the platform can see what users want for their future, not just for now. It's a completely different type of customer data. 
Global nail polish brand Essie has already been reaping the benefits from Pinterest Trends. As reported in Vogue Business, Essie noticed that yellow nails were trending on Pinterest, so the team doubled down on the promotion of the new yellow shade they'd launched. Although the product had already been on the roadmap, Pinterest enabled the brand to capitalise on a peak in the trend. 
When will Pinterest Trends be available worldwide? 

Currently, Pinterest Trends is only available in beta to US users. But the tool has already garnered a lot of interest, so it's only a matter of time before it's rolled out in the UK. Stay tuned to our blog for the latest updates!