Dec 18,2012 Shopify API
Make your site unique for maximum impact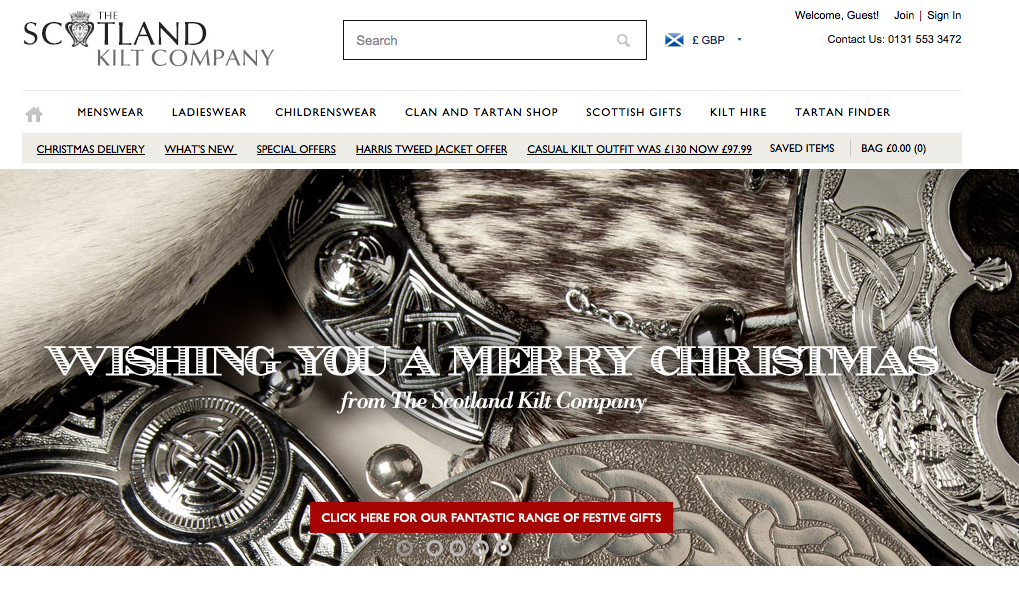 Good web design is all about creating interest and attracting your audience to get those must-have conversions, giving your customers a site that's as visually appealing as it is functional to encourage them to take a closer look. A great way to achieve that is to be as unique as possible—no-one wants to waste time searching through a generic, run-of-the-mill site that's got nothing valuable to offer, so trying to incorporate a few unique features and aspects of visual interest can make all the difference.
One site that's got it spot on is The Scotland Kilt Company. This company (as the name suggests) specialises in the supply of quality kilts and tartans, but their traditional products aren't matched by an old-fashioned website. Instead, their site is sleek, modern and visually appealing with design features that make it easy to navigate whilst offering a unique edge, and there's one aspect that's particularly impressive—the tartan finder. This core feature allows users to search for their clan tartan quickly and simply, offering something different to the norm and ensuring everyone can find their required style, and it's perfect for this time of year too—customers can easily find their family tartan to go back to their roots just in time for Hogmanay celebrations!
Of course, the unique design of the site is matched by a great user experience as a whole, with the Magento platform offering a usable and fully-functioning ecommerce system that makes online shopping quick and simple. The whole design of the site is geared towards offering a great experience and it manages to achieve that with ease, just showing what a few unique design aspects can do to the overall look and feel of a website, so don't go bland—make your site stand out from the crowd and you could soon notice the difference.