May 16,2019 Juno Ecommerce
SaaS vs self-hosted ecommerce platforms: Which one is right for you?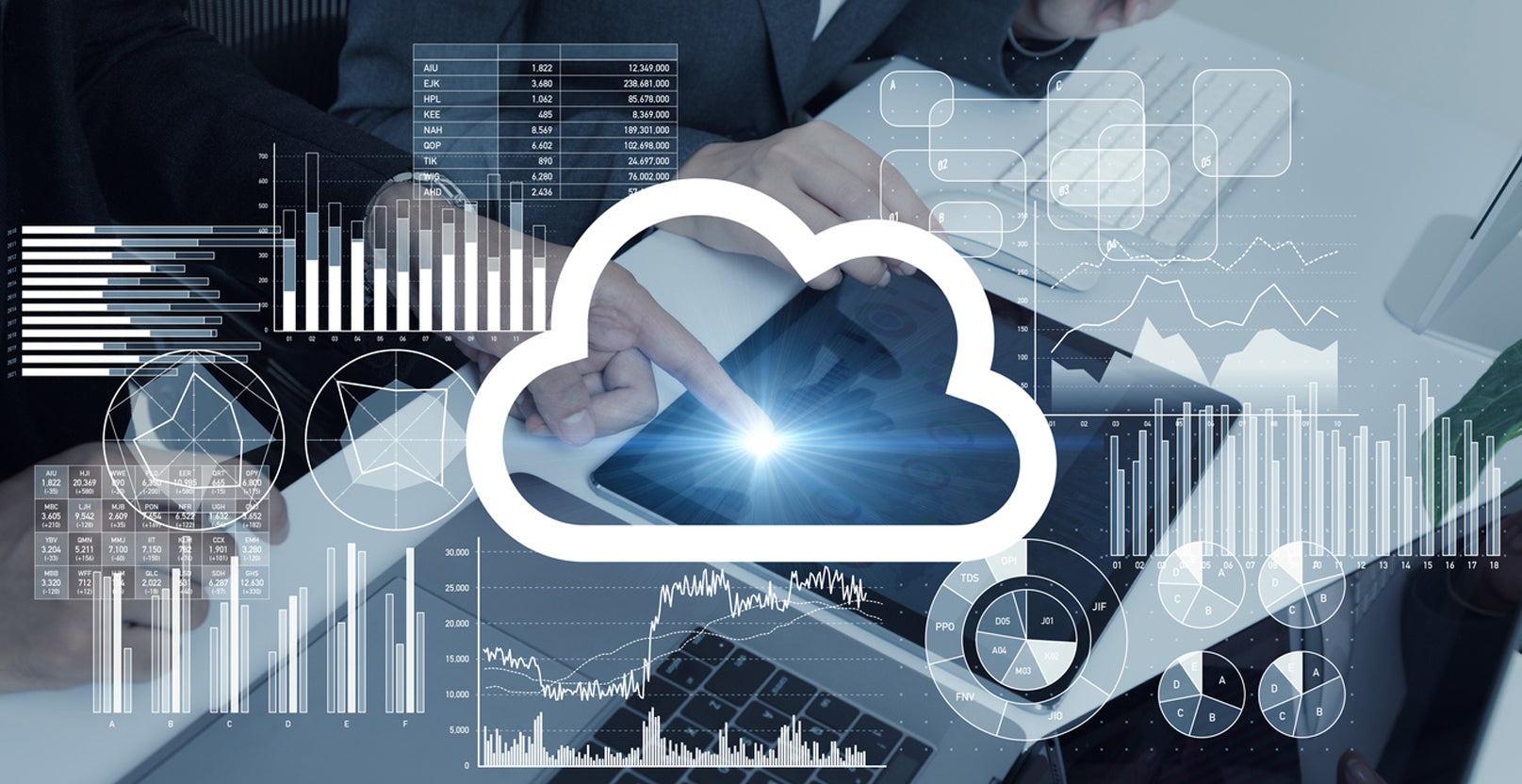 Software as a service (SaaS) has exploded in the last decade. Also known as hosted software, SaaS generally refers to cloud-based software that's usually part of an ongoing subscription. The software is hosted and maintained by the service provider, giving the user less responsibility (and fewer things to worry about).
Thousands of businesses have started moving their software to the cloud, with famous examples including Microsoft and Adobe Creative Cloud. Although it took a little longer for enterprise ecommerce software to adopt the SaaS model, the last few years have seen hosted platforms like Shopify Plus start to rival traditional self-hosted options.
The growing popularity of SaaS ecommerce platforms has meant a lot of major brands have started jumping ship from older, self-hosted options like Magento. But that doesn't necessarily mean that SaaS is the right choice for everyone.
We take a look at the key differences between software as a service and self-hosted systems, as well as what these differences could mean for your business.
Examples of Saas and self-hosted platforms

It's important to note that when we say self-hosted ecommerce software (also known as on-premise software), we're talking about systems that require you to either host the platform yourself or pay a third-party provider.
Here are some examples of popular SaaS and self-hosted options:
SaaS examples: Shopify, Shopify Plus, BigCommerce, Salesforce Commerce Cloud, Adobe (Magento) Commerce Cloud, 3dcart.
Self-hosted examples: Magento 2, WooCommerce, Zen Cart, OsCommerce.
SaaS VS self-hosted software

Security

One of the biggest differences between SaaS and self-hosted software comes down to security (and how easy it is to keep your website secure).
With so much personal customer data and payment information being transmitted and stored, security is a key concern for retailers. Without proper attention to security, you run the risk of data breaches, fines, forensic investigations and irreversible damage to your brand.
To keep your customers safe, you need to ensure your website is PCI compliant.
Payment Card Industry Data Security Standard (PCI DSS) is the retail industry's way of verifying a company's security standards, and it applies to any business that takes online payments. There are four different levels of PCI compliance, with Level 1 being the highest. The level of compliance your site needs depends on the size of your business.
Regardless of the type of ecommerce software you use, all trading sites need to have the right level of security. The difference is that SaaS providers manage your site's security for you.
All major SaaS ecommerce platforms are Level 1 PCI DSS compliant as standard, meaning you don't have to invest extra time and money into making your site secure. Your provider will also conduct annual on-site compliance assessments and continuous risk management to make sure your site stays secure, even as rules and regulations change. Because Level 1 compliance means your site can securely process over 6 million transactions annually, it also means you can grow rapidly without running into security issues.
Would you like another patch, dear?
Self-hosted software can be just as secure as SaaS platforms – but the responsibility of ensuring its security is entirely yours.
Although you can create PCI-compliant sites on systems like Magento, both the initial work and the ongoing security maintenance can be incredibly expensive. It also means that, if your brand grows rapidly, you'll have to be quick about updating your compliance to match the size of your business.
Open-source platforms are also prone to issues like malware and security breaches. Although both SaaS and self-hosted providers are proactive about changing security issues, SaaS companies update your website for you – meaning you never have to worry about your site's security.
While self-hosted platforms release all the security updates and patches you need, you still have to deploy them yourself – which takes time and resources to do. And if for some reason you're not up-to-date with the latest patches, your site poses a huge risk to your customers' data.
Scalability

Similarly to security, both SaaS and self-hosted systems have the potential to be highly scalable. But with self-hosted systems, ensuring your site's scalability requires a huge investment in creating a robust infrastructure, as well as resources for ongoing site management. Without this investment in your site's stability, you can easily run into problems and outages, particularly during big sale events like Black Friday.
Because enterprise-level SaaS platforms are built to grow with you, scalability isn't an issue. So, no matter how quickly your brand grows, you'll never have to worry about outages – even during peak periods and traffic surges. This is a particularly important selling point for fast-fashion or trend-led brands, with businesses like Gymshark, Kylie Cosmetics and Adidas demonstrating huge successes on SaaS platforms.
Customisation

For all the great points of cloud-based software, the lack of freedom for customisation is the biggest reason a lot of retailers still prefer self-hosted, open-source options.
Self-hosted ecommerce platforms are usually open source, which means you have complete write access to the server, allowing you to make endless changes to both the back and front-end of the site. Investing in a complex, customised store is incredibly expensive, but if overhead and resources aren't an issue, then self-hosted, open-source platforms are often the best choice, especially for multi-store retailers.
While most SaaS platforms allow for plenty of front-end customisation, you're limited to read-only access to the server. Which isn't necessarily a bad thing. This restriction of write access and back-end changes is how platforms like Shopify and BigCommerce can guarantee your site's stability and security.
Some SaaS platforms, such as Salesforce Commerce Cloud, still allow for a huge amount of customisation – giving you the best of both worlds. However, because of the extra regulation required for customisable SaaS platforms, they're also the most expensive type of ecommerce software, designed for the biggest, most complex global brands.
There's also the risk of over-customising your site – something a lot of brands forget to consider during the decision process. Over-customising your platform can cause a lot of issues and unnecessary pain with things like maintenance, bugs and third-party apps. By restricting your access to the back-end of the platform, SaaS systems make it easier to customise within the provider's guidelines, saving you from costly and time-consuming problems in the future.
The overall cost

The overall price of both SaaS and self-hosted platforms can vary wildly, depending on the size of your business.
Most SaaS ecommerce platforms operate on a tier-based model, with monthly licensing fees ranging from $30 to $2000+, depending on your things like revenue and your requirements for the platform. All leading SaaS companies offer an enterprise version of their software – such as Shopify Plus and BigCommerce Enterprise – designed for businesses with yearly revenue of £500K+.
With SaaS platforms, the monthly licensing fee includes hosting, an SSL certificate, updates, 24/7 support, security patches and, depending on which package you choose, a wide variety of other features such as advanced reports and a dedicated success manager. On top of the licensing fee, you'll also pay credit-card rates and payment gateway fees.
While hosted ecommerce platforms always come with a licensing fee, self-hosted options are often free. Although at face-value this makes self-hosted appear cheaper, you'll still have to pay for hosting, which costs an average of £350 a month, exclusive of VAT.  
With some self-hosted software, especially with enterprise-level platforms like Magento, you'll also still have to pay a licensing fee. Magento's fees start at $22,000 a year, but can vary based on your revenue stream. However, unlike cloud-based platforms, this price doesn't include hosting, security or updates, so the overall cost is likely to be much higher.
Magento recently unveiled a cloud version of their platform, which includes the cost of hosting. But with prices starting at $40,000 a year, it's also the most expensive option, alongside Salesforce Commerce Cloud. However, depending on the cost of hosting your Magento store, the cloud version could work out cheaper.
With inclusive hosting, readily available support and unlimited bandwidth, the rigid cloud-based platforms are by far the most economical option.
Which one is better for you?

Ultimately, SaaS ecommerce platforms are almost always the better option – whether that's more affordable, read-only-access platforms or the more expensive, highly customisable systems.
By removing the need for updates, patches and third-party hosting providers, cloud-based software reduces the complexity of running an online store. And with more money left over in your budget, you'll be able to invest more in marketing and growing your business.
Still not sure which platform is right for you? Get in touch – we'll talk you through it.