Feb 05,2020 Juno Ecommerce Marketing
The top 10 Juno Journal posts of 2019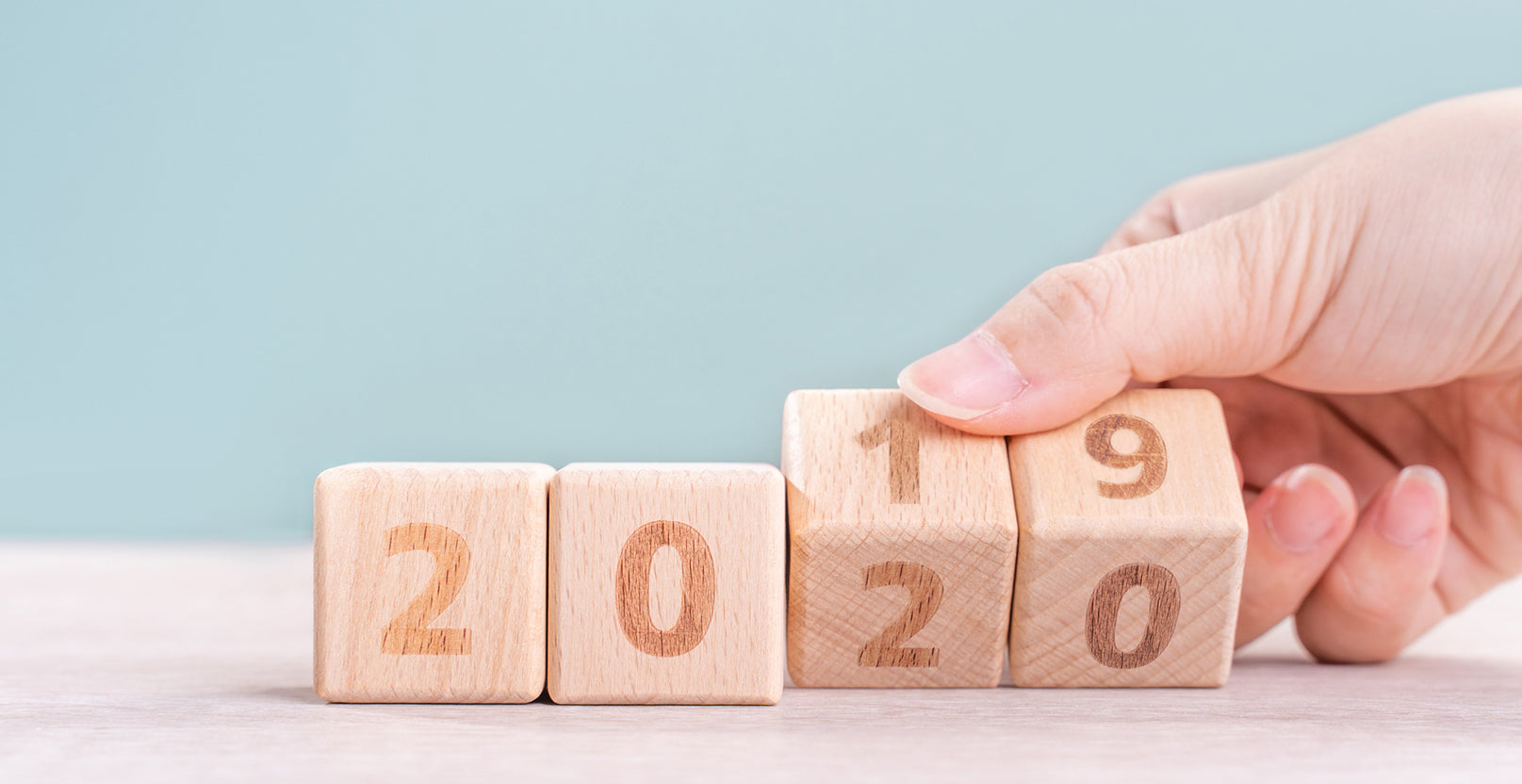 2019 was a great year for Juno. We launched a host of exciting Shopify Plus projects, hired some talented new staff, and experimented with a bunch of new tech. And we tracked the whole, glorious year right here on our blog. 
Over the past year, we've researched, interviewed, curated and published dozens of must-read articles, covering everything from emerging digital trends to how colour psychology can impact your branding. So, we thought we'd do a round-up and see which posts people enjoyed the most. 
Without further ado, here's our top 10 most loved Juno Journal posts from 2019. 
Our most popular post of 2019! Despite advancements in tech, the core components of good web design haven't changed much over the last two decades. So, forget about artificial intelligence and chatbots for a second. This post takes you back to basics by laying out the fundamentals that make up a clean, user-friendly site – complete with a list of some handy dos and don'ts to keep you on track.
Back in early 2019, Google announced they were bringing their fast, flexible AMP technology to email – an upgrade email marketers had been waiting years for. By allowing you to embed AMP components in your emails, this tech opens up a world of possibilities for content engagement. This guide gives you a deep dive into the world of AMP, along with examples of how you can use the tech to revolutionise your email marketing.  
Hands down one of our most exciting projects of 2019! We were thrilled to get the opportunity to work with the Nottingham Forest team. After working with them on some light project work, the guys at Nottingham Forest asked us to revive their old Magento 1 site. With time running out on Magento 1's lifespan, they needed to replatform – so we moved them onto Shopify Plus. This post gives you a behind-the-scenes look at the project, including what inspired their new design.  
At their annual Unite conference back in May 2018, Shopify announced a series of new features that were set to roll out throughout last year. The event focused on the challenges that come hand in hand with global expansion, with Shopify using their insights from working with some of the world's biggest brands to change how they approach international commerce. Our post took an in-depth look at those updates, as well as how they could be used to grow your business. 
One of the most exciting features to come out of Shopify's 2018 Unite conference was the announcement of multi-currency on Shopify Payments. In a huge step forward for the platform, Shopify launched the multi-currency beta feature for Shopify Plus merchants at the tail-end of 2018, transforming how brands sell internationally. We put together a guide of everything you need to know about Shopify's multi-currency feature, including how it works, which currencies are accepted and how you can benefit from it.
Back in January 2019, we sifted through the trends and the buzzwords to bring you the top 7 digital marketing trends to look out for in 2019. From augmented reality and artificial intelligence to voice search and PWAs, it was an exciting year for technical innovation. See how our predictions matched up to reality. 
Want to see our predictions for 2020? Check out the round-up here. 
One of our favourite events to come out of Nottingham's technology community is Women in Tech (WiT), a monthly meetup for women from all areas of technology. Designed to be an inclusive, safe space, these events are open to everyone – regardless of what gender you identify with. We headed down to one of their talks last March and wrote this round-up of our key takeaways.
Driven by the rise of Instagram and YouTube, influencers have more sway than most brands could ever hope to. In fact, influencer marketing delivers 11 x more ROI than traditional digital marketing efforts, and an overwhelming 94% of marketers think it's an important part of their strategy. If you're not already up-to-speed with influencer marketing, don't worry – this post has everything you need to win big.
Shopify Flow is an easy-to-use automation tool, available for free exclusively to Shopify Plus merchants. By allowing you to automate everyday tasks within your store and across your apps, Flow helps you reclaim the time you waste slogging through admin. Our complete guide gives you an overview of how to get the most out of Shopify Flow, as well as some practical examples of how you can use it on your online store.  
Last, but certainly not least! The growing popularity of software as a service (SaaS) has meant a lot of major brands have started jumping ship from older, self-hosted options like Magento. But that doesn't necessarily mean that SaaS is the right choice for everyone. We took a look at the key differences between software as a service and self-hosted systems, as well as what these differences could mean for your business.