Jan 09,2019 Juno Ecommerce
The top 7 digital marketing trends of 2019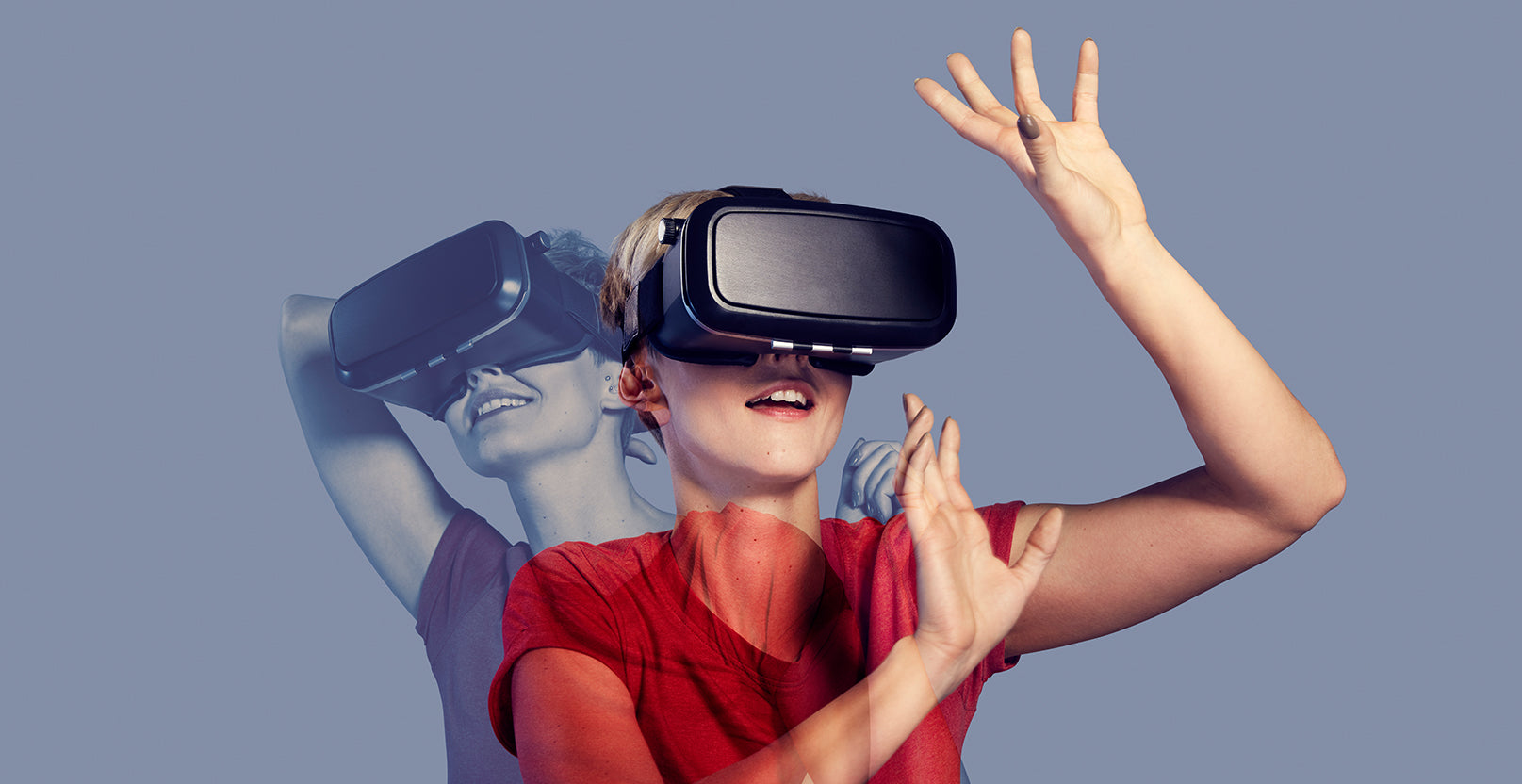 It's a brand new year.
As most people are shaking off sleep and preparing to head back to work, marketers are already deep in planning their Q1 and Q2 campaigns. But with so many trends and buzzwords flying around, it can be hard to know what, when – and indeed how – to optimise.
That's why we've sifted through the clutter to bring you the latest technical innovations, including how you can use them to win more sales this year. From AR to AI, here are the top seven digital marketing trends we're expecting to see more of in 2019.
Chatbots
Chatbots were featured in a host of 2018 marketing predictions, and the trend is likely to continue in 2019. In fact, a study by Juniper Research suggests that chatbots will save businesses $8 billion a year by 2022, with the banking and healthcare industries set to benefit the most.
Whether it's customer service, warming up leads or closing a sale, brands are using chatbots for a variety of things. They can be integrated with your website, app and social media channels, meaning you can reach customers across multiple touchpoints.
Chatbots are continually evolving and improving, becoming smarter, funnier and generally more human. It's unlikely they'll be able to replace complex communication anytime soon, but they're great for customer service requests and repetitive questions. By speeding up response times and saving businesses heaps on resources, chatbots can help improve both your ROI and customer satisfaction rates.
Increasingly, brands are experimenting by incorporating humour and personality into chatbots. This is one of the barriers that developers are still trying to crack: incorporating the very human characteristic of humour when so much of it depends on context. However, apps like Woebot and Hello Hipmunk have come close to mastering this humanness as part of their core functionality, marketing themselves as helpful chatbots that respond to your queries and concerns.
As the technology evolves, it's exciting to see how brands are using chatbots to enhance their customer's experience. And with the market set to grow to $1.25 billion by 2025, now's the time to think about implementing this tech as part of your marketing strategy.
Artificial intelligence
Ranked by digital experts as one of the top three trends to watch, artificial intelligence (AI) has stepped out of science fiction and into everyday business models. In fact, most of the 2019 digital trends to watch – such as personalisation, voice search and chatbots – are powered by AI technology.
The evolution of artificial intelligence continues to shape the landscape of digital marketing. By enabling businesses to better understand the behaviours and patterns of consumers, AI gives us the power to truly personalise a customer's experience.
AI can trawl through your database to provide you with a host of new insights. In the past, this kind of data analysis would take days – now, it takes in a matter of minutes. From gathering information about your competitors to identifying new prospects based on your existing customer base, the possibilities of AI in business are limitless. By identifying search patterns and analysing consumer behaviour, we can see exactly what content customers are engaging with, and respond with personalised content and unique journeys.
For businesses looking for an edge over the competition, investing in AI is a must for 2019. Luckily, Shopify has a wide variety of AI-centric apps to integrate with.
Voice search
In another shout out to artificial intelligence, voice search is set to be one of the biggest disruptors of digital marketing in 2019. Advances in machine learning and natural language processing have made voice search increasingly popular in the last couple of years. And with the rise of digital assistants like Alexa and Google Home, the way we search for things is continuing to change.
By early 2018, 10% of UK homes had at least one smart speaker, double the amount recorded in 2017. With so many consumers turning to screenless devices, it's no surprise that Gartner predicts 30% of all browsing sessions will be made by voice-activated searches by 2020.
This increase in voice search means brands are having to rethink their digital marketing strategies. Unlike typical desktop or mobile searches, where you're provided with hundreds of answers to your query, digital assistants only offer a few results – making that coveted top spot on Google even more exclusive.
The potential click-through rate for ranking first for a voice search query is huge, which is why it's essential to optimise for voice search as part of your 2019 marketing. To do this, you need to understand the inherent differences between voice and desktop search.
Voice searches are usually longer and more conversational – which means you need to optimise for longer keywords and phrases. For example, a customer is more likely to say "Where can I buy a wedding dress near me?" instead of "wedding dresses near me". To rank for these kinds of longer searches, you can take steps like building or expanding an FAQ section on your site, or by writing blog posts that answer these questions.
Here at Juno, we build websites with 'rich snippets', which allows search engines to better understand the information on each page. This structured content means our sites are even more discoverable through voice search, as it directs Google to a targeted, concise response to the users' query.
Augmented reality
2018 saw huge leaps forward for augmented reality (AR). Although it's been around for a few years, more and more brands are expected to adopt AR into their marketing strategies in 2019.
Augmented reality works to break down the barriers between the online and the offline world. By superimposing 'augmented' images and 3D models on our view of reality, consumers can get a better idea of how a product would look in real life. These superimposed models are viewable through a compatible device (usually a smartphone or tablet) and enable consumers to see products at a 360-degree view.
One of the most notable developments for augmented reality in 2018 was the launch of Apple's AR Quick Look. Introduced for iOS 12, the Quick Look allows iPhone users to place 3D objects in augmented reality. Following Apple's release, Shopify added AR to their ecommerce platform, enabling anyone with a Shopify store to incorporate AR into their site. Although it's currently only available on iOS 12 devices, Shopify is looking to launch AR on Android sometime in 2019.
Whether it's trying on virtual clothes in a mirror or seeing how a coffee table would look in your living room, AR is transforming the way we shop. And with global brands like Ikea, Topshop and Sephora already experimenting with augmented reality, it's looking set to become a big part of digital marketing this year.
Visual search
In another revolutionary development for search engines, visual search has made huge leaps forward in 2018. Because of its infancy, visual search has been overshadowed by voice search in most 2019 marketing predictions, but it's an innovation that's set to take the shopping experience to a whole new level.
Visual search is the process of using an image to find information online. Users can upload screenshots, photos or images from around the web and access search results based on a visual analysis of that image. In fact, users don't even need to use a picture – simply pointing your camera at an object will provide you with relevant search results.
Aside from its obvious uses for travel and tourism information, visual search has a whole host of applications for ecommerce – especially with industries like fashion and homeware. By capturing consumers at every stage of the shopping journey, visual search is transforming how we shop online. Whether you're looking for inspiration, a certain style or an exact product match, visual search enables customers to shop what they see in an image without having to describe it. This opens up a whole new channel of shopping – from seeing a sofa you like on Instagram to searching for the bag your friend is carrying, visual search gives us instant results without us having to think about what we're searching for.
Google, Pinterest, Bing and Amazon have all started capitalising on the visual search trends, with apps like Google Lens and Pinterest Lens leading the charge. Although the technology is still relatively new, brands are seeing a definite shift in how their users are searching. With Pinterest already reporting 600 million visual searches every month, it's time to start thinking about how this will impact your SEO strategy in 2019. 
Live video
If it isn't already, video should be an important part of your 2019 content strategy, especially live video. With the rise of Instagram Live, Facebook Live and YouTube Live, social platforms are making it easier to engage with consumers through video.
Acting as an antidote to staged pictures and videos with big marketing budgets, live video brings a new level of authenticity and humanness to your brand. It's fun, engaging and, if done right, provides your users with content that's genuinely valuable. But that's not to say you should focus solely on video and ditch your blog content – use live video as part of a wider strategy, linking to your other channels.
To win with live video in 2019, it's important to think about who your customer is, and what kind of content they'd like to see from your brand. Things like behind-the-scenes office tours, backstage talks with designers, product releases and live Q&As all work really well to increase your brand awareness and authority.
Live video is particularly effective when combined with influencer marketing. Reach out to local vloggers, athletes, musicians – whoever your audience is turning to – and see if you can set up a live stream with them. These kind of interactive influencer videos are great for drawing a big audience, and can often feel more genuine than larger influence-led campaigns. You could even combine them with day-in-the-life Instagram Stories, where an influencer takes over your social media for the day and films their activities.
In terms of picking your platform for live video, follow your audience. If you're trying to reach an older demographic, live streaming on Facebook is your best bet. If your audience is younger, focus on Instagram Live.
Progressive web apps (PWA)
It's almost redundant to say that mobile is more important than desktop in terms of online shopping – the stats have been proving that for years. But the way brands reach out to mobile customers is constantly evolving. From augmented reality to visual search, we're always searching for different ways to capture smartphone users' attention. And now, brands can win a place on their customers' home screens without them ever having to visit the app store.
Progressive web apps (PWA) have been steadily gaining popularity over the last few years, and success stories from brands like Pinterest and Trivago are leading more businesses to consider this app alternative. Mimicking a traditional native app, PWAs give customers an app-like experience without them needing to leave your website and download a separate app. Customers can simply save your website to their home screen and enjoy the key benefits of using an app, such as offline browsing and a Chromeless display.
PWAs are becoming an increasingly popular choice over native apps, especially for brands that haven't already invested in a mobile app. Not only are they less expensive and less time consuming to build than a native app, but they're also easier to maintain. Instead of having to update both your website and your app separately, all website updates feed through to your PWA, effectively halving your development workload. You can even use a PWA to send push notifications to remind users of abandoned carts and new deals, although this is currently only available on Android.
By securing a place on your customers' home screen, you put yourself at the forefront of their attention. With so many customers shopping exclusively on their phones, it's worth considering if a progressive web app could help you win those extra sales.
Make it count
Capitalising on trends is great, but it's all meaningless unless you're providing consumers with real value. For your 2019 digital strategy, make sure you incorporate the latest trends and innovations with genuinely interesting, helpful and entertaining content.
Need some help? Our team of writers, designers, animators and digital marketers are experts at curating on-brand content that delights your customers. Get in touch today to find out more.